The automobile industry has largely been driven by the legacy players and it was hard to imagine the words "automobile" and "startup" used together until a while back. Now however, things are changing as new trends emerge and automobile industry shifts towards mobility industry. Many tech startups are driving the new trends that we see including autonomy in cars. If you are interested in a driverless future, here are some startups you should keep a track on.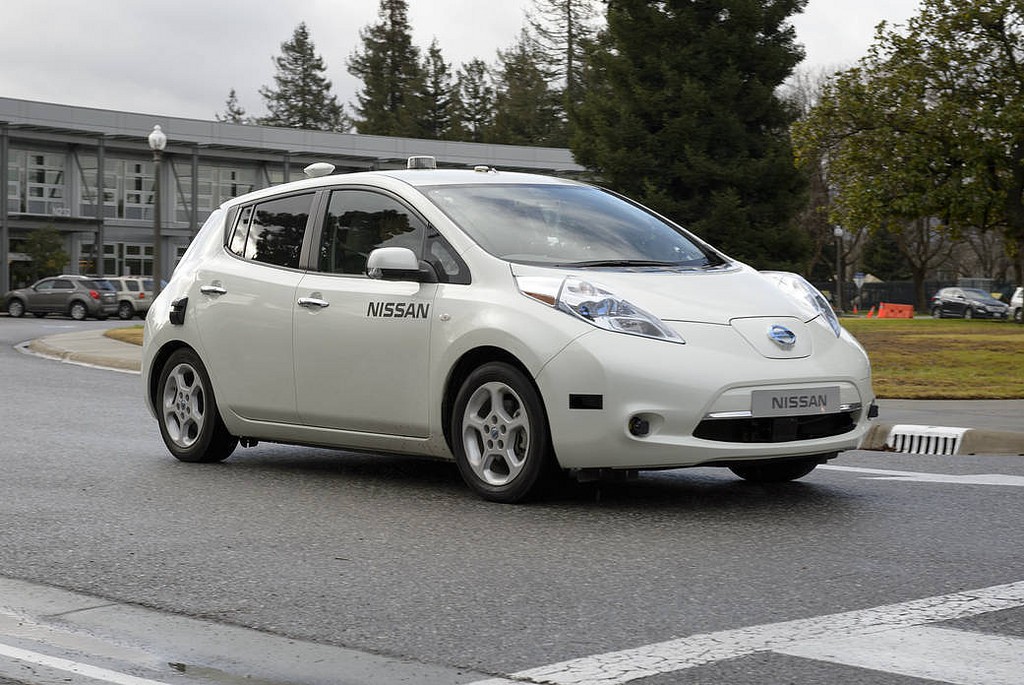 (Image: Nissan by cwkarl/CC BY-ND 2.0)
1- NuTonomy
NuTonomy was founded by MIT PhD graduates Karl Lagnemma and Emilio Frazzoli in 2013. While some startups and corporations are focusing on building technologies for future cars, they are working on retrofitting existing vehicles to make them driverless. The company is testing a fleet of self driving taxis which they expect to deploy in Singapore by 2018. NuTonomy cars are also being tested in other parts of the world with JLR.
2- Nauto
Palo Alto based Nauto was founded by Stefan Heck and Fredrick Soo in 2015. Instead of relying on LiDar sensors being currently used by the likes of Google and others, Nauto uses pro-sumer cameras along with already existing tech like motion sensors, GPS and few other sensors. Merging dashcam info with AI, the system detects what is happening in front and helps the driver avoid dangerous situations. This isn't exactly driverless at this point but by increasing the level of autonomy, it will accelerate the shift.
3- Drive.ai
Silicon valley startup that has been working quietly under the wraps for quite a while got permissions to test on public roads in California earlier this year. Founded by Sameep Tandon and Carol Reiley, the startup is working on applying deep learning techniques to driverless cars. The company claims that the system will be better for extreme conditions when driving situations are far from ideal.
4- Cruise automation
This Silicon Valley startup was in news recently for being acquired by General Motors. The startup launched in 2013 with semi-automatic conversion systems for vehicles and has developed algorithms that allow the vehicle to be more aware of road and surroundings. The startup has full fledged driverless systems and the association with GM will allow it to reach the goals quickly.
5- Oxbotica
Oxbotica is a spin out company from the University of Oxford. The system developed by them, called Selenium can pull data from various systems and then use a series of algorithms to determine the position, surrounding conditions and possible route. The software learns as the vehicle is driven around and then can offer autonomy. They plan to develop software for not just autonomous cars but warehouse robots, forklifts and public transport vehicles.
6- Comma ai
George Hotz took up the job of bringing self driving technology to masses at very low prices and started Comma.ai. Hotz termed Mobileye "behind the times" as he believed the same can be achieved at lower costs and promised aftermarket self driving kits for less than USD 1000. The company recently released data of its car driving on public roads and to keep development costs down, they are inviting people to share their driving data through a dashcam app.
7- Otto
Launched by a group of former senior Google employees, including one from Google's autonomous car project, Otto aims to make trucks driverless. This will make trucks more efficient as they can be used for longer part of their life and just like the promise driverless cars bring, driverless trucks will make roads safer.
Also read: 9 industries that will be affected by the arrival of driverless cars