General Motors has been making it clear for a while about its plans for driverless cars. Lyft recently hopped on with GM on the driverless cars plan to compete with others in the race. Now giving yet another hint that driverless cars aren't away, General Motors has announced that it will be buying Cruise Automation, a Silicon Valley start-up that is developing technologies for driverless cars.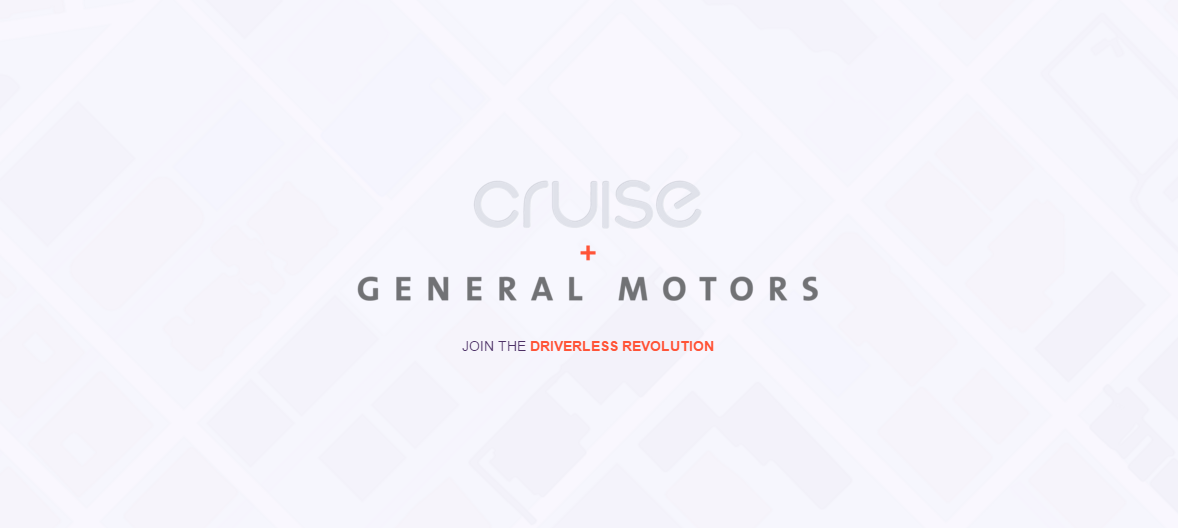 Driverless cars are being seen as a major disrupter in travel and could possibly redefine ground transportation. An Audi strategist also suggested that they will heavily affect domestic flights and hotels. Cruise Automation has been working on the technologies for a while now. They have developed algorithms that allow the vehicle to be more aware of the road and surroundings. The start-up launched in 2013 with semi-automatic conversion systems and now have full-fledged driverless systems in place. They have also acquired permits for testing vehicles on public roads.
As tech companies like Google and Baidu try to disrupt the automobile industry by developing self-driving cars, the automobile manufacturers are taking the next best route, bringing tech innovators on-board. GM isn't the only manufacturer to take this route. Ford partnered with Robotics Company called Velodyne LiDAR to develop self-driving systems. This way they can accelerate their progress and get there faster to match with Tesla and Google.
While the acquisition would allow GM to reach its goals quickly, the start-up will continue to operate independently. On the other hand GM, with its resources and massive scale, will catalyse the growth of Cruise Automation.
The deal hasn't closed yet but will most likely be done in second quarter this year. The terms and numbers haven't been disclosed however some experts estimate the deal to be worth USD 1 Billion. With GM further pressing the pedal on driverless cars, this is one development we would definitely be watching.