The self-drive car rental market is picking up momentum as people are getting used to the idea. Over the last few years, we have seen multiple rental services enter the Indian market and try to position themselves in different ways. In India, the rental services are largely used by travellers for weekend getaways or at their destinations for exploring local attractions.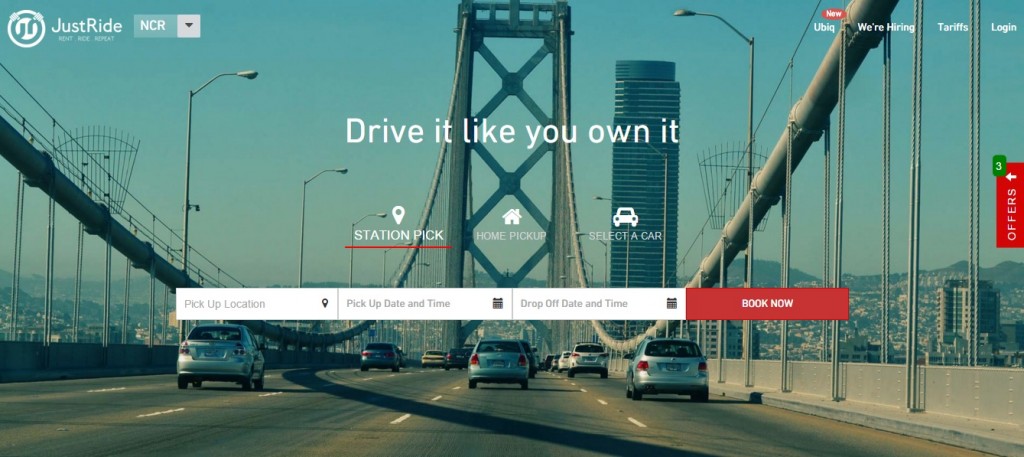 With car ownership getting costlier and our roads getting packed with vehicles, we will see the self-drive rental services accelerate their growth in the coming years. Now the car rental company, JustRide has offered a new service called Ubiq. Under Ubiq, they are offering weekly rental plans for urban commuters. Prices start at INR 4,000 per week (5 days) which includes fuel for 500 kms of driving.
According to the company, they are trying to give carpooling at corporate level a boost and discourage people from buying cars. A large fraction of the cars sit around unused for most part of their life and this is a move to reduce that. On the other hand, the demand for self-drive rental cars is lower on weekdays as compared to weekends and the lower prices on Ubiq would ensure the available cars are utilised to their maximum.
We saw Zoomcar introduce something similar in September last year with multiple plans to cater to office goers. JustRide offers better prices per kilometre to the travellers while Zoomcar has a stronger presence across regions. The idea is attractive and prices are very well justified but when it comes to office commute, these services not only compete against each other but also against the cab hailing services like Uber and Ola.
Apart from Ubiq, JustRide also offers an interesting service that allows drivers who can't afford a car to rent cars and use them as cabs with Ola or Uber. JustRide was founded by IIT Mumbai and NIT Allahabad alumni and raised USD 2 million in pre-series A funding last year. You can find more details about JustRide and the Ubiq service on JustRide.in.