Self-drive car rental marketplace JustRide has raised USD 3 million in bridge funding from Susa Ventures, Kima Ventures, Axan Ventures, SCM Holdings, ITFarm and Y Combinator partners Justin Kan, Qasar Younis and Paul Buchheit. With this fresh injection of funds, the company is looking to scale up the fleet size and develop new technologies for smart vehicles.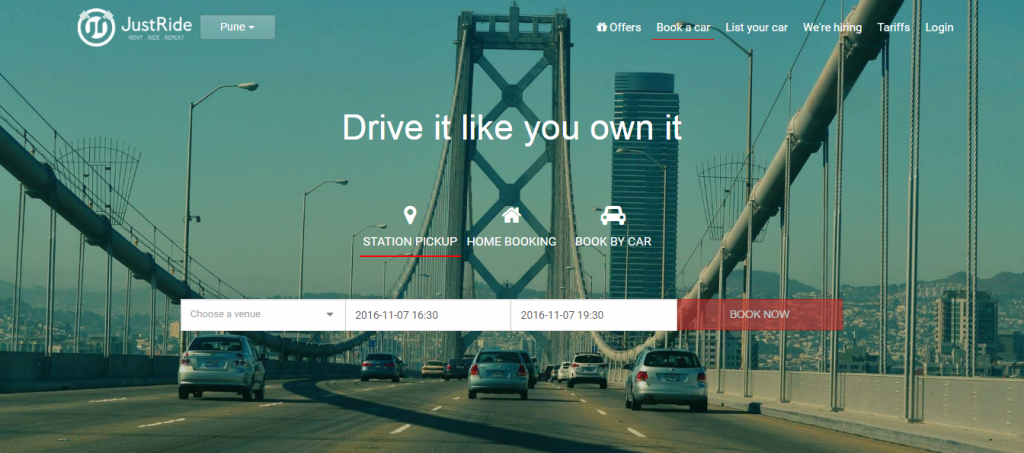 The startup was a part of Y Combinator's summer batch and has previously received funds from the accelerator. After switching from an aggregator model to a marketplace model earlier this year, JustRide is looking to scale up the fleet from 300 to 2000 adding close to 300 vehicles per month. Along with this, they will put more funds towards JustConnect, their car sharing platform. The funds would also go towards further pushing Yabber, an IoT device to track driving analytics to be used for car sharing.
According to the news report by ET, JustRide has an annual GMV of USD 3.5 million and USD 1.5 million in net revenues currently. Abhishek Mahajan, CFO of JustRide claims that according to their projections, the company will be profitable when they have 500 vehicles in the fleet and will clock an annualised GMV of USD 5 million. The company is also looking at a higher round of USD 7 million from the current investors to further invest in the in-house Smart Vehicle Technology.
Source: ET