While many countries are witnessing a sudden growth in the number of startups, Indonesia is not lagging behind. Favouring this boost is the healthy startup ecosystem of the country. Many investors are financially supporting the new players in the market. Instead, Indonesia is considered to be the top investment destination in Southeast Asia. Last year, there were 62 startup fundings in the same region.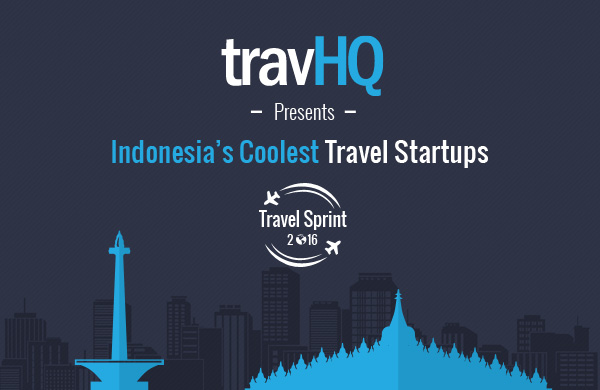 Recognising Indonesia as a startup epicentre, many new companies have emerged in the travel sector as well. They provide a wide range of online services to both international and domestic travellers. We have shortlisted few such startups that might be of assistance to you: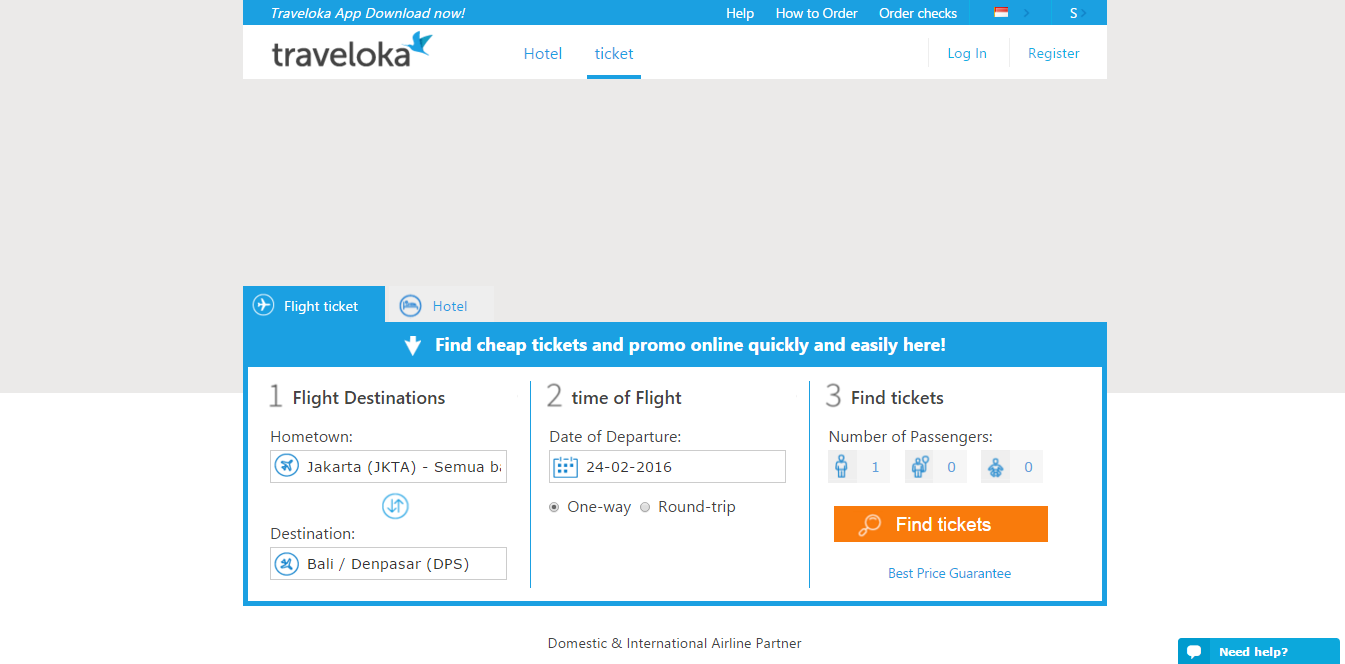 Founded by Ferry Unardi, Derianto Kusuma and Albert in 2012, Traveloka is one of the leading hotel and flight booking website in Indonesia. Apart from delivering promos and special prices almost each day, it offers travel deals at a significantly cheap price. There are no transaction fees and hidden costs for any form of bookings. This makes it a class apart service against its competitors.
Language(s): Indonesian, English, Thai, Vietnamese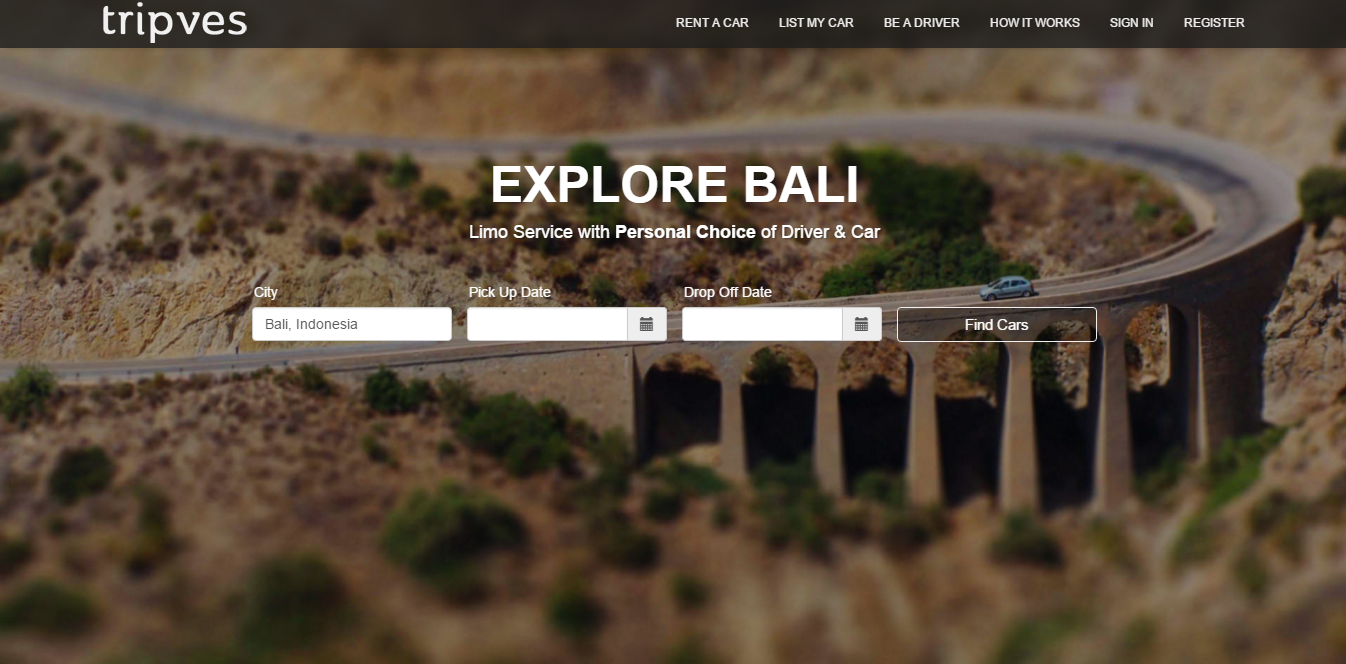 Launched by Jati Adrianto and Tamir Tsogbayar in 2015, Tripves is a peer to peer car-sharing marketplace. Trippers can rent cars through it. The users have the option to select cars and drivers based on real photos and detailed information. Being a multi-purpose website, it allows people to list their cars for renting purpose and obtain monetary benefits. Furthermore, users of Tripves can list themselves as drivers on the website to earn a substantial amount of money later.
Language(s): English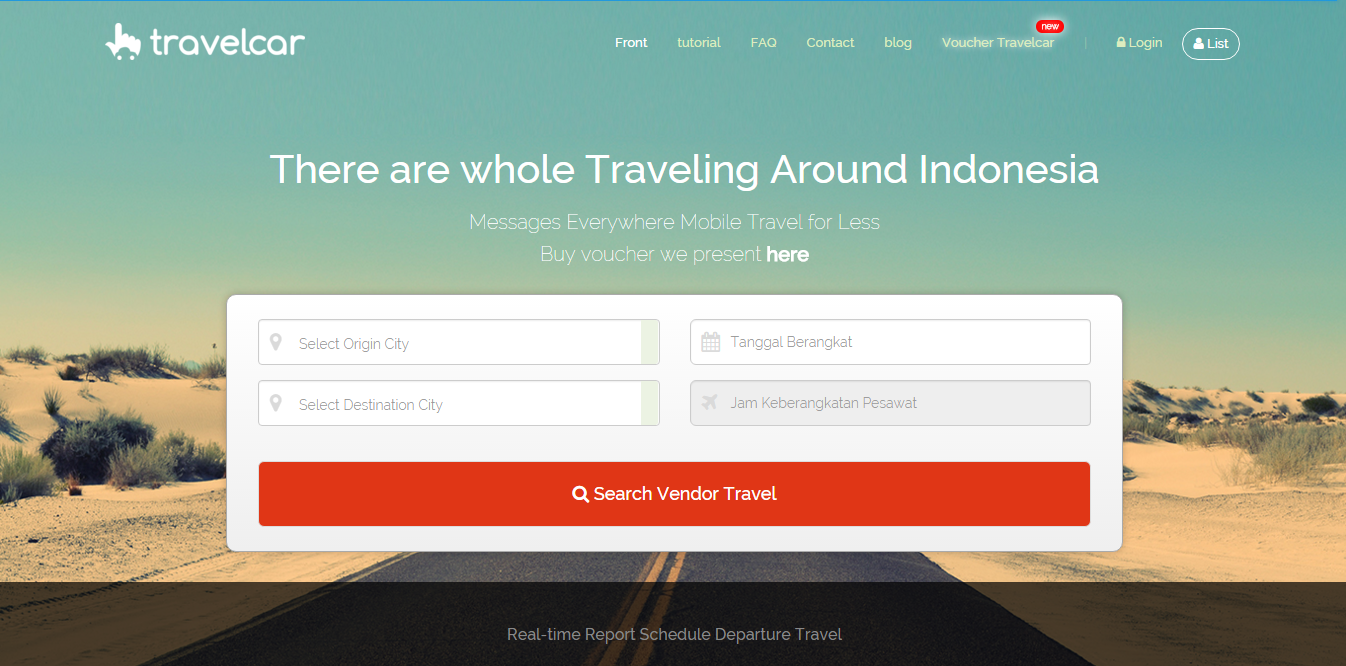 Founded by Amar Alpabet, Agung Firdaus and Nur Hidayat in 2013, Travelcar is an online platform to help air travellers find the best-rated shuttle service to/from airports as well as city to city travelling in Indonesia. The website lists innumerable vendors to assist travellers to find the best deals. The users can compare the different offers available on the platform with absolute ease.
Language(s): Indonesian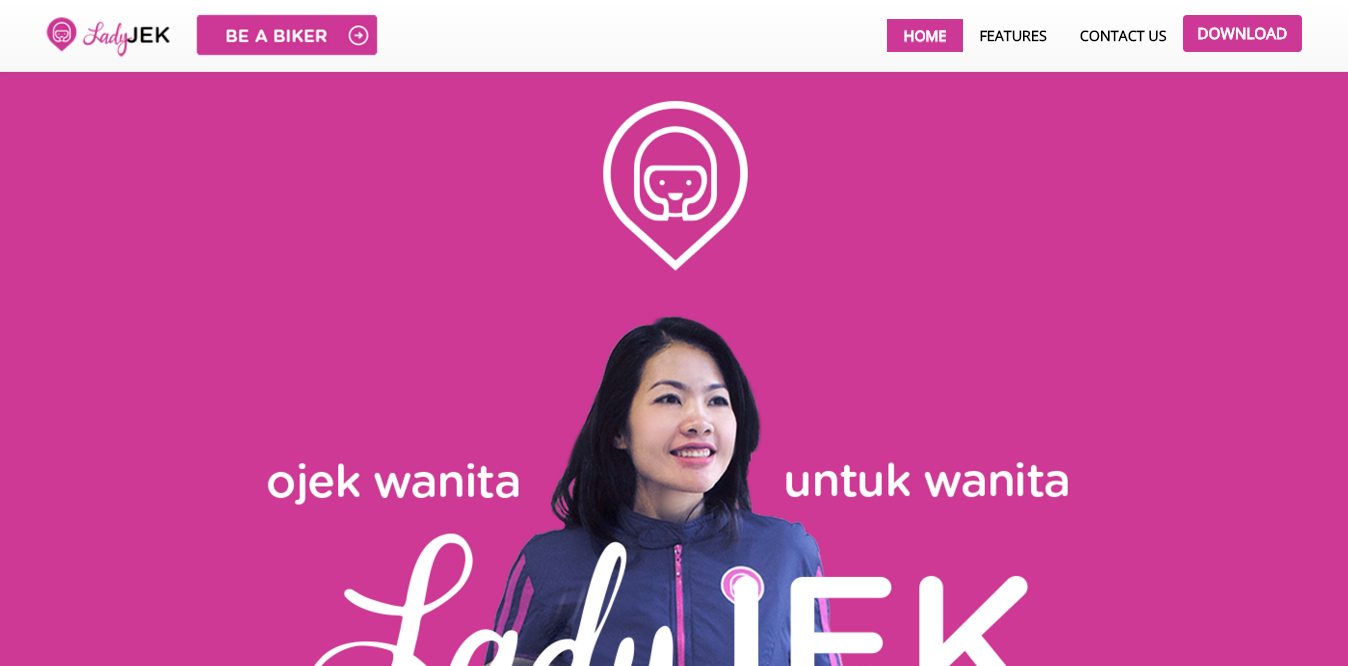 Launched by Brian Mulyadi last year, LadyJek is a motorcycle ride-hailing service exclusively for women and by women. Female travellers can easily order a bike ride through its Android mobile application. Focusing on the safety of women, LadyJek was deemed necessary and launched in the Indonesian market. The service offers ETA information, distance and price, for user convenience. The tariff set is Rp 25,000 (US$1.86) for the first six kilometres and IDR 4,000 (US$0.30) for each kilometre thereafter.
Language: Indonesian
Founded by Budiyono Salim and Maria Roesli in 2014, Hulaa is an online aggregator of flights and hotels that help users find the best deals. The company has high-skilled consultants to guide interested trippers in terms of domestic and international travel. It's known in the Indonesian market for its high-quality customer service. The website's smart searching technology makes it an efficient booking system in the online world.
Language: Indonesian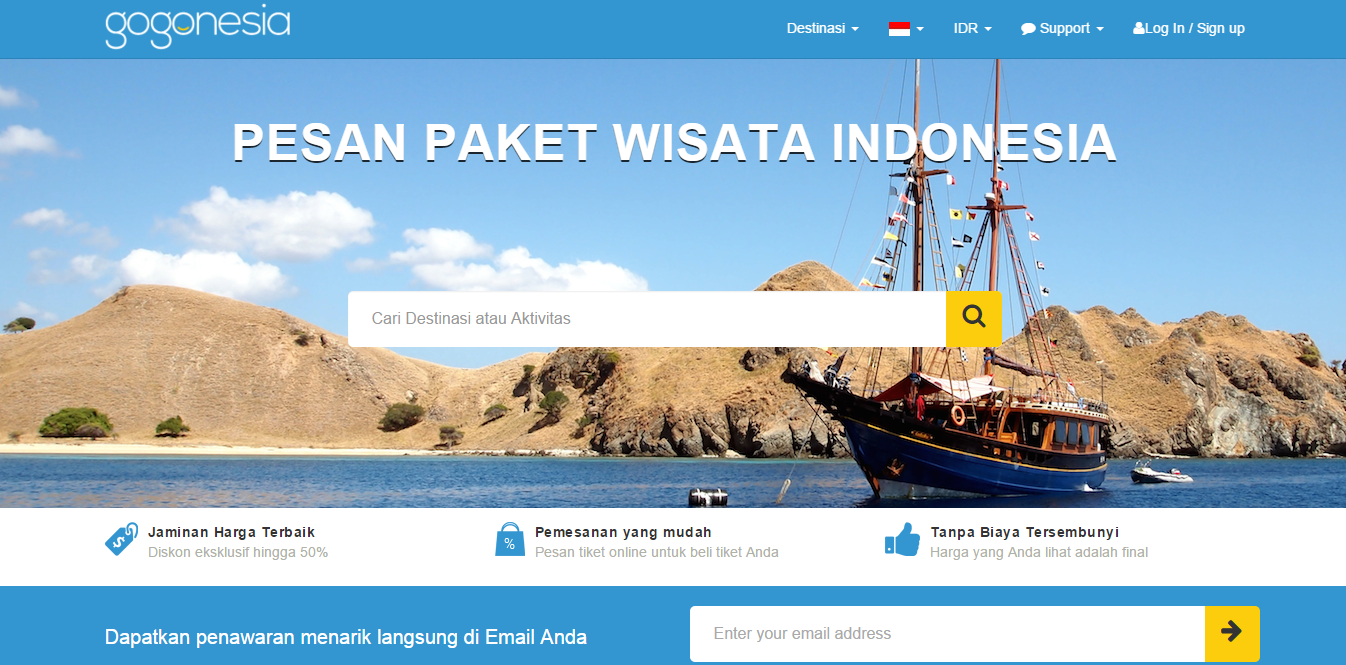 Launched by Melieyana Tjioe in 2014, Gogonesia is an online booking system that provides a wide range of fun activities, adventure packages and family holiday deals for trippers around the world. The company collaborates with reputable local operators to promote the country's rich, exotic and undiscovered destinations. Gogonesia claims that it is a platform of absolute convenience. Bookings can be done so easily that users won't have to contact travel agents!
Language: Indonesian, English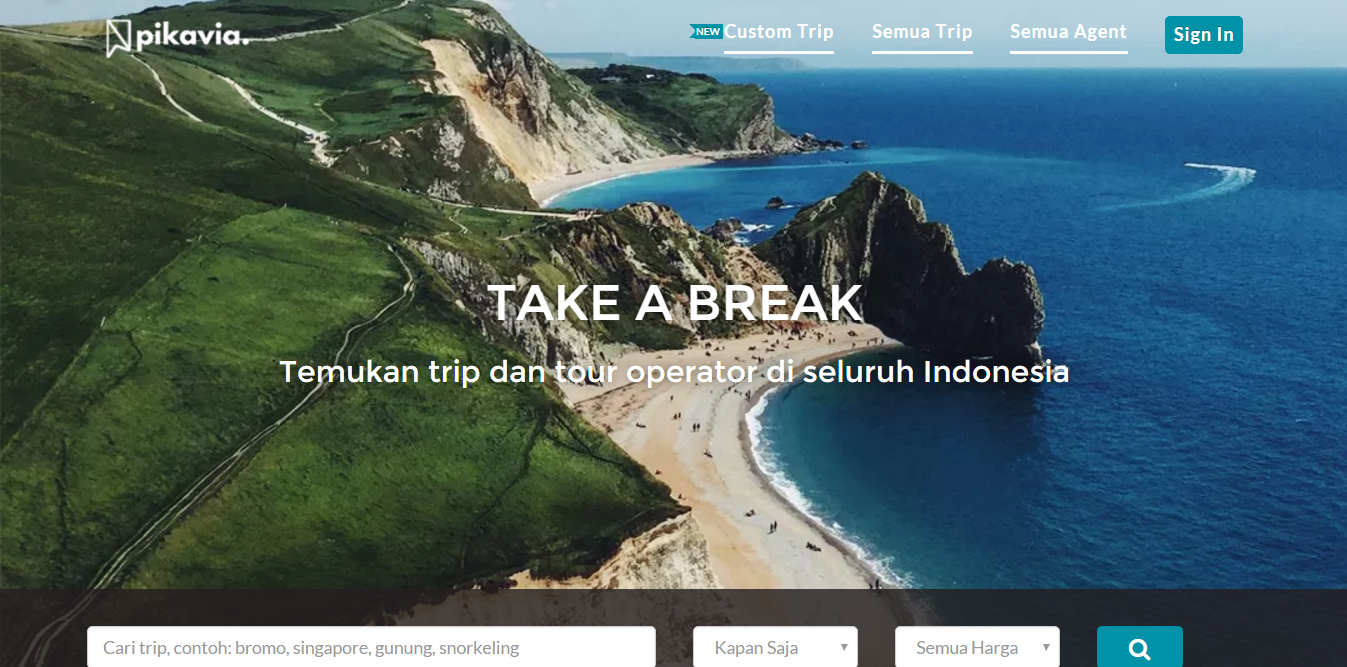 Founded by Andika Prasetya and Hanifaz Azhar last year, Pikavia can be used to find tours easily, connect with trippers and share their travel experiences.  Often called as 'Airbnb for tours', currently, it has 385+ tour packages listed on the website. It has an interesting 'Custom Trip' feature through which travellers can share details of their dream trip. The mentioned details will be communicated to 50 tour agents for free. Consequently, interested tour agents can contact the users to help them realise their dreams.
Language: Indonesian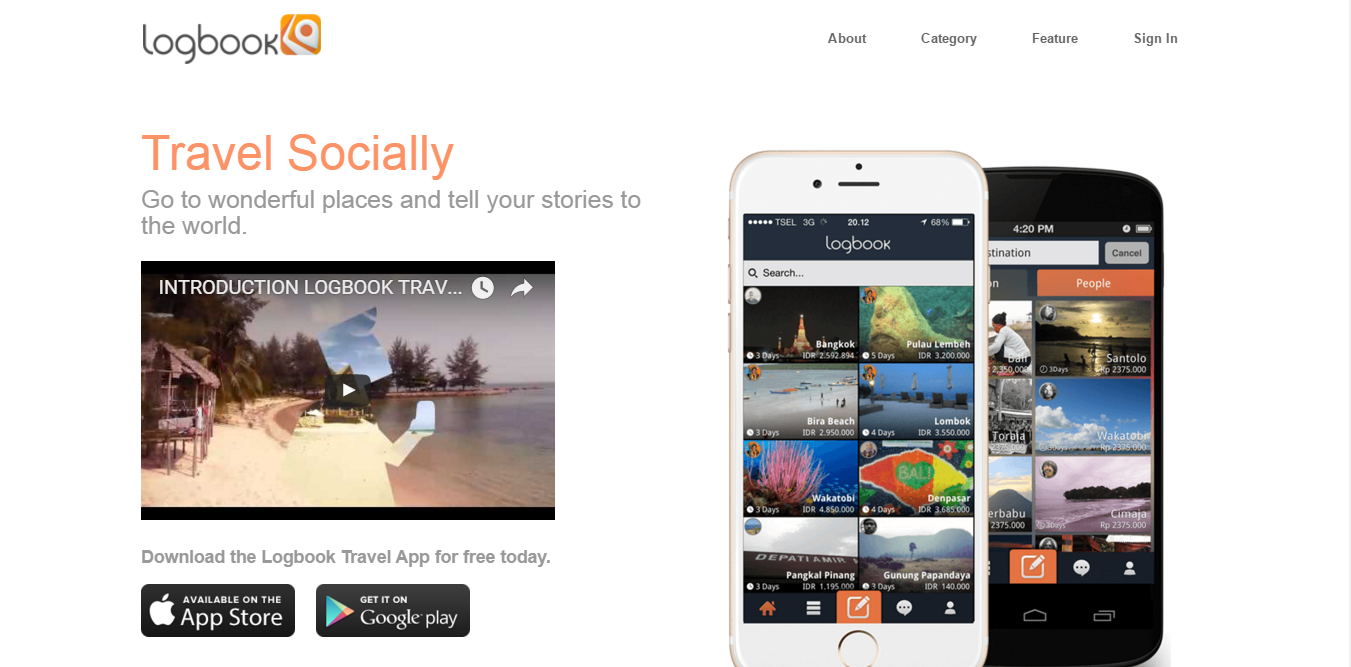 Launched by Muhammad Syirazi and Dhana Bisma in 2013, Logbook is a social platform for discovering and sharing personalised travel recommendations. Users can find out about new and hottest destinations and share stories of the journeys. They can even exchange information and tips for the best experiences. Presently, it is known as the biggest mobile travel community in Indonesia.
Language: English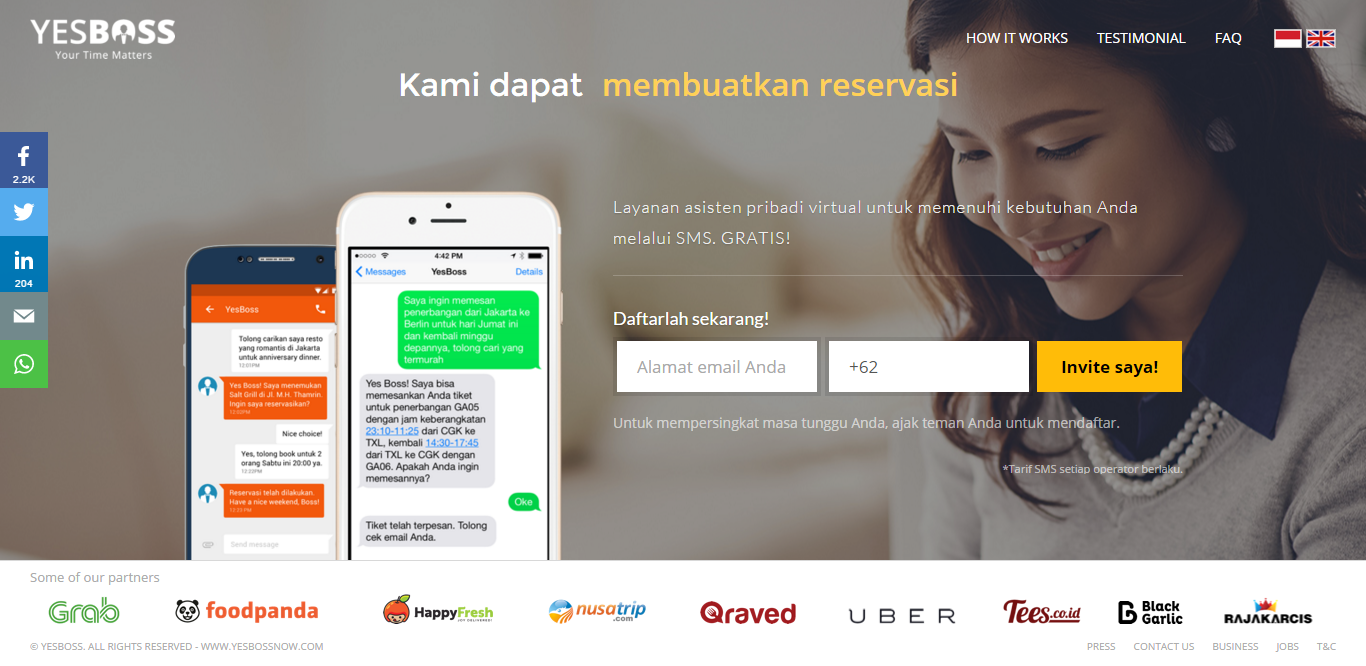 Founded by Irzan Raditya, Muhammad Reynir Fauzan, Christian Franke and Wahyu Wrehasnaya last year, YesBoss is an SMS-based personal virtual assistant that can be used by travellers visiting Indonesia. Trippers can use this service to deliver a bouquet of flowers, order food, make hotel reservations and book flights without the use of the internet. YesBoss is absolutely free of cost which makes it a useful tool for travellers.
Language(s): Indonesian, English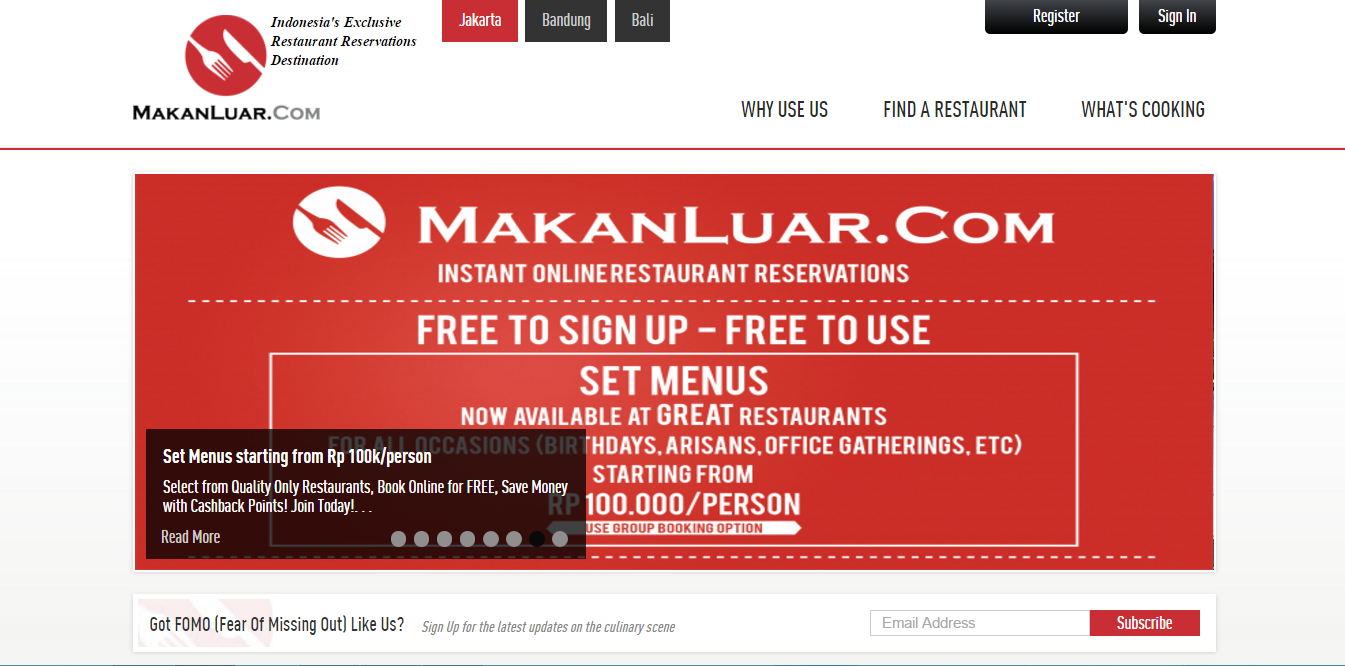 Launched by Kunal Narang and Hiro Mohinani in 2013, MakanLuar is a fully automated, customised and integrated service that allows people to make instant online reservations at highly-rated restaurants in Indonesia. Travellers can easily browse on its website, watch updated menus with photos and book their seats seamlessly. To gain loyal users, the company offers free meals in the same way as airlines award their loyal travellers. At times, the brand offers food items at discounted prices.
Language: Indonesian, English
Also Read: Travel Sprint: Our pick of Hong Kong's 10 Coolest travel startups