Our daily lives are changing rapidly as we increasingly try to squeeze more activities in the limited time during a day. Our travels aren't unaffected by the changing behaviour either. This has created opportunities outside the lines we have been following yet, making room for young startups to cater the niches of customers. Flexible accommodation is emerging to be one such niche. It is not always possible to align transit, hotel check-ins, meetings and all the uncertainties of the real world perfectly and that is where some companies are trying to help.
We have previously seen startups like MiStay and Frotel, hotel chains like Lemon Tree and Ginger Hotels and even major OTA Yatra trying to add flexibility in the otherwise rigid hotel booking system. Another young company has decided to address the problem, albeit differently.
Freshup is a young company trying to cater to travellers looking for a few hours to break their journey. However, instead of trying to change how the existing hotels operate, they are taking a different route. They are setting up their own properties that aren't really hotels and aren't meant for overnight stays. Instead, the properties are tailored to host people for few hours.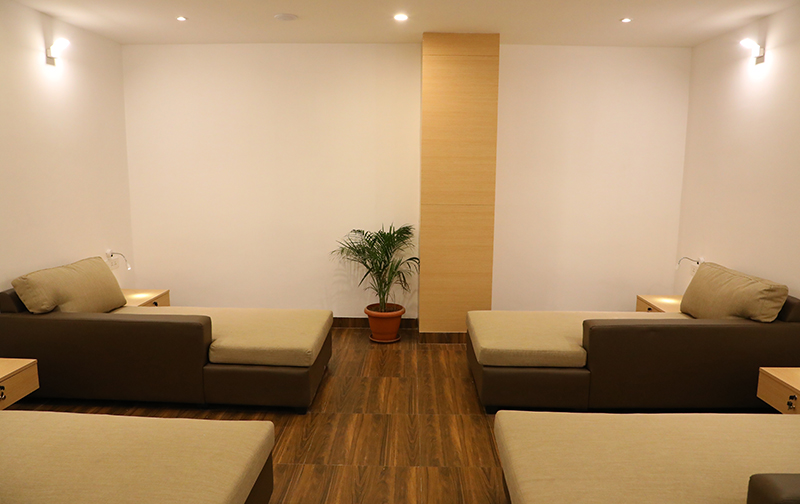 Founder Vinil shares that the objective of these properties is primarily to offer a place for travellers to crash for a few hours. According to him, the guest could be a business traveller arriving on an early flight looking to rest for a few hours before a meeting, someone travelling to another city for a job interview or people travelling to attend personal engagements. He claims that while flexible hotel booking options offer some freedom, they aren't really looking at people who want a hotel.
Vinil used to work with an IT company and shares that when travelling for work, off peak hour flights were picked to keep the budgets in check. He would often be at the destination early in the morning for meetings that were scheduled for noon and this is something almost all of us have faced at some point. The time that could have been used for getting few more hours of sleep or catching up on some work is usually wasted between coffee shops and malls.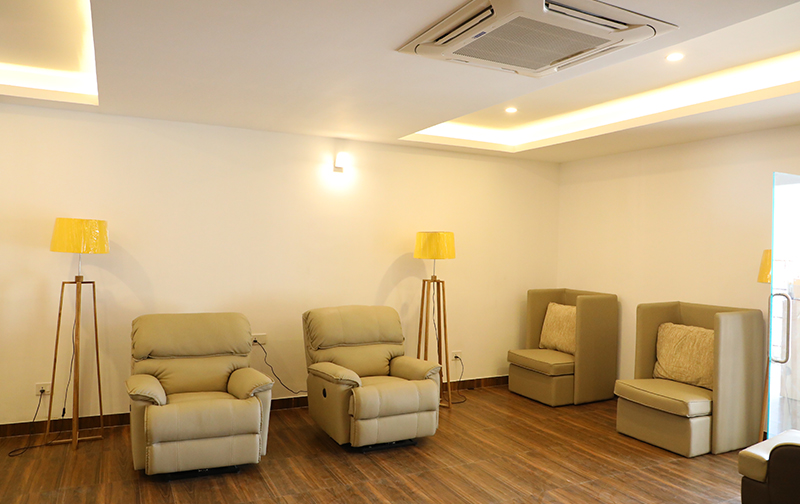 Right now they have got two properties, Hyderabad and Tirupati, both following similar theme but targeting different audience. They are looking to increase the number to 12 by March 2018 across four states in Southern India. Vinil shares that they will be looking at expanding to Northern India post that. He also points out that according to their projections, the cost of properties will be recovered over 18-24 months as they gain the expected traction. At this point they are taking ownership of the properties and customising them from scratch. However, going forward, they will be looking at the franchising option to scale rapidly.
Currently most of the guests they are hosting are coming through their own social media activities and promotions while a small fraction is driven by word of mouth from locals. They are in talks with other booking and planning companies to gain more visibility and drive more guests to their properties. While looking to scale up the network, Vinil is also looking at the option of leveraging IoT to further simplify payments and services. With this he is looking at cutting down the booking slots into a system where you pay for exactly what you use.
Freshup is certainly offering service that will make life easier for many travellers. However, the barriers to entry aren't very high yet. The challenge is further heightened by the ongoing fight for market share in the online hotel booking space and the interest from some major players in offering flexible bookings. It will be interesting to see how Freshup speeds up its expansion while fending off the pressure from overlapping models. You can find more details about Freshup at freshup.space.