While Uber and Ola have done a great job of transforming local transport, outstation cabs still remain a messy affair. As cab operators have got small networks, they either don't take bookings for one way or charge the travellers for two ways. AHA Taxis is changing this by offering users the freedom to book cab the way they want to, including one way cabs, at significantly lower costs as compared to other operators.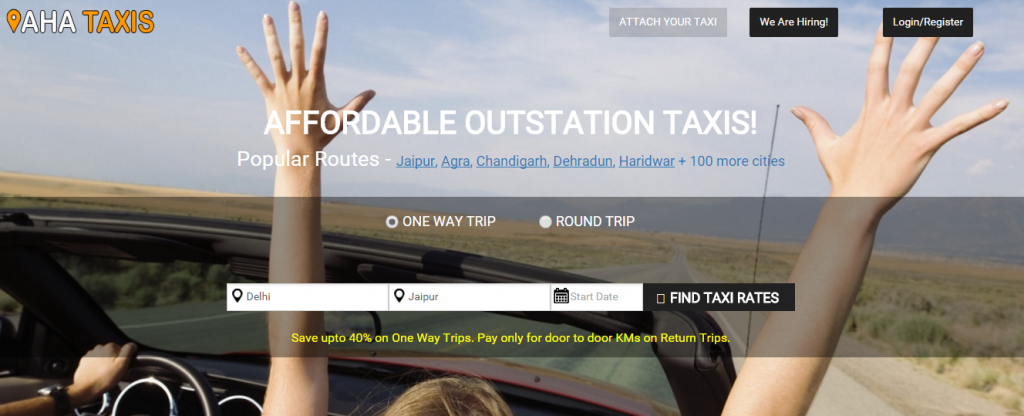 AHA Taxis team includes IITans, IIM grads, college dropouts and marketing people working together to improve outstation taxi travel. Their model enables a user to save 40 percent on one way booking. This not only helps the travellers but also the cab owners and drivers by providing them more business.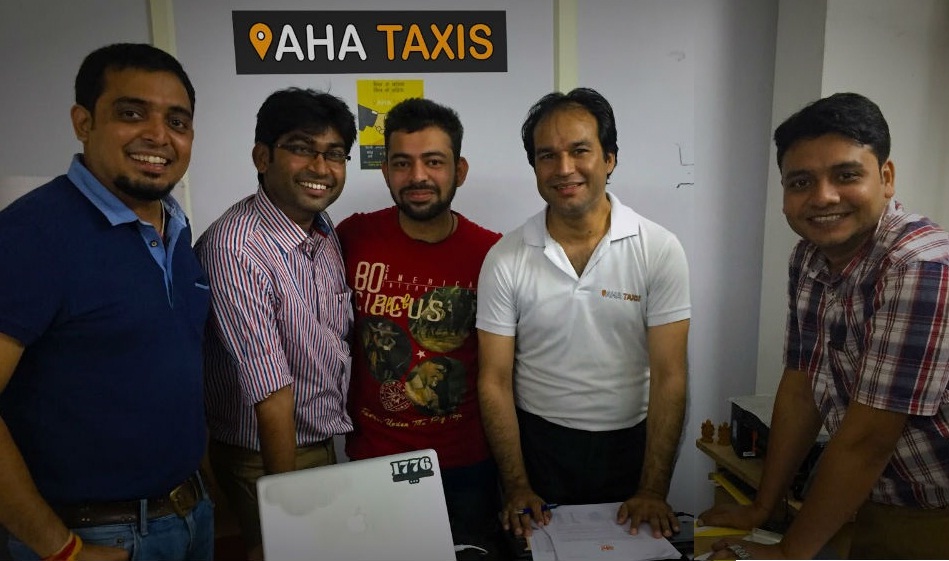 The idea was born when Amit, CEO, AHA Taxis made a family trip to Bhopal and the waitlisted train ticket to Delhi got cancelled. Other public transport options were either too costly or unavailable at the last minute. The cab operator asked for two way fare even when Amit needed to use it for just one way. This drove them to work towards solving this problem.
According to their team, they are getting customers from all backgrounds, from student groups to business travellers. Most of the users come to AHA Taxis for one way trip and reliable service. The initial traction has been motivating and they have grown 100% month on month on all metrics. They have expanded the operations to 100+ cities in less than a year.
Going forward, they plan to further expand their network and add 100 more cities by mid-2016. They will focus on smaller, tier 2/3 towns and cover destinations beyond the usual tourist routes.
TravHQ Take
AHA Taxis has got potential to disrupt outstation travel. They are leveraging the strong network to save money for their customers on one way trips. They will be able to offer even better services and maybe even lower one way fares as they expand the network. You can book a cab with AHA Taxis through their website or their Android app.