Day 1 of OTM Mumbai kicked off with an interesting panel discussion on 'Leveraging content to inspire travellers'. The panel featured Sesh Seshadri, Director of Lonely Planet India, Lata Subramanian, Ex-CMO, Sterling, Prashanth Rao Aroor, CEO, IntelliStay Hotels Private Limited and Hanisha Lalwani, Multi-property Communications and Marketing Manager, Marriot International and was moderated by Daksh Sharma, Founding Partner at TravHQ.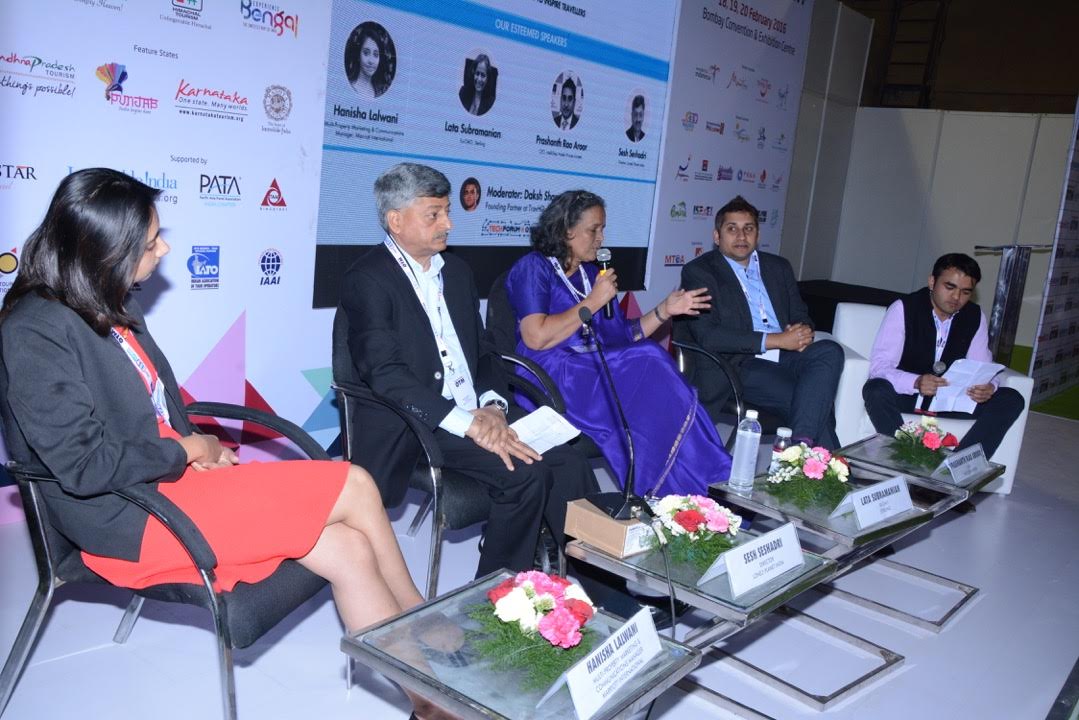 Content plays a very important role in inspiring the travellers and promoting travel brands. The panelists shared their learnings and observations on the content marketing trends and here are the key takeaways from the discussion:
Stop selling through content
One thing you will notice about any ad or campaign that goes viral is that it isn't focused on selling. The objective should be to inspire the travellers and if you have done it right, they will come back to you to buy. Instead of trying to sell directly, brands should focus on informing, educating and entertaining their audience. Sharing her opinion on the same, Lata Subramanian said that the brand needs to impress the travellers with their knowledge about the destination which will make the travellers prefer them over any other brand.
Format plays a major role
Opinions vary when it comes to the best format for sharing content shared by brand. While videos are a great way to send the message across, low internet speeds in India could pose a challenge with this media. It is important to choose the right format for the message that a brand wants to send across and according to Hanisha, they should keep experimenting with new form like gif animations and cinemagraphs.
Personalised content works wonders
Personalisation goes a long way in leaving a deep impact on the audience. It is important to ensure that your communication doesn't target very wide audience and you should try to narrow it down to specific segment. During the discussion, Prashanth shared how the hotel engaged with the audience by inviting them to pick the uniform for Mango staff and how the brand plans to put the customer in centre for the future campaigns as well.
Audience can spot sponsored content
Some experts share the opinion that travel blogging is heading towards saturation. While it is a good idea for businesses to sponsor good content creators, the audience can differentiate between editorial and sponsored stories. According to Sesh Seshadri, brands should choose quality of content over the quantity of followers of the influencer they are associating with.
Our team will be hosting another panel discussion tomorrow (Feb 20, 2016) on "Leveraging online influencer relationships in travel & tourism". Join us at OTM Mumbai tomorrow at 1300 hours. You can find details about the speakers here.