Building a business from scratch is certainly not an easy job. "We expect to create a significant disruption in the market" is a phrase we get to hear often. Some have inspirational stories to share at a later stage, others have some lessons. The difference in approach and the persistence can make all the difference. Anshoo Gaur, CEO & Founder of Praavega System, President & MD Amdocs, an active angel investor and a travel industry expert touched upon the topic at the recently concluded Startup Knockdown+ Pune.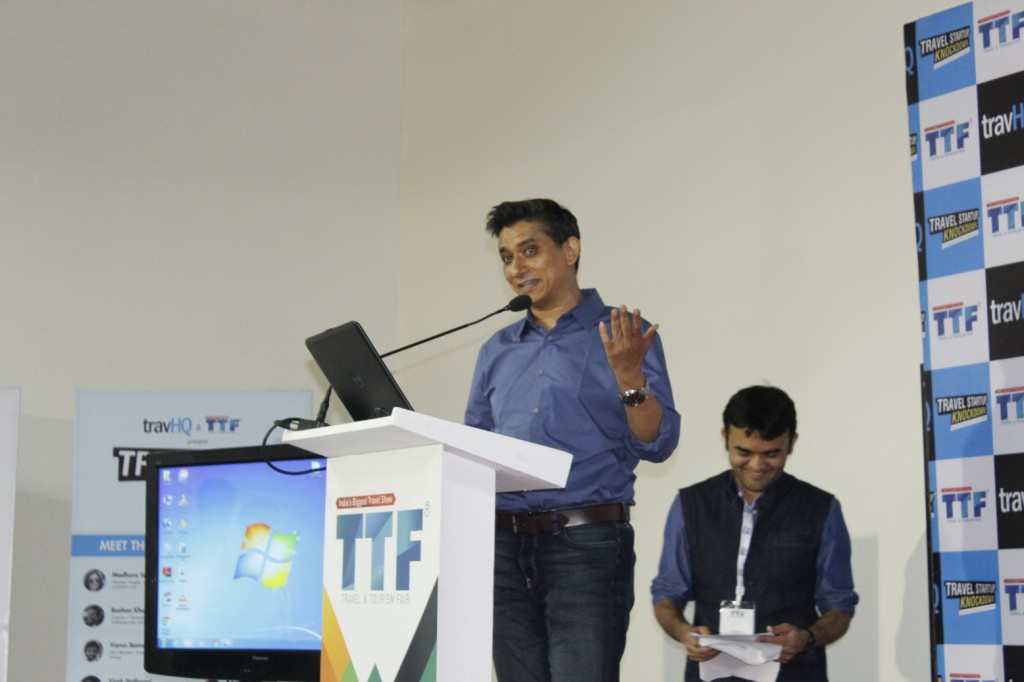 In his energy packed session, he shared some really important pointers. Pointers every entrepreneur should have in his or her mind before venturing out on the journey. Here are some of them:
Business or hobby
While it is rather obvious that entrepreneurs need to commit themselves while building a business, Anshoo shared that over all the years he has been investing in startups, he has seen far too many startups where the founders weren't very clear on why they are doing something.
If it is not important to you more than your life, then it's a hobby. While having a hobby isn't bad, it won't make a very good business.
Dig deeper
There is lot of buzz around startups but Anshoo points out that the buzz isn't translating into value. Lot of startups are just skimming the surface instead of going deeper into the domain.
He shared, "I don't see enough focus on deep domain and deep tech. Travel is lot deeper than the social interactions that take place. When we talk about deep domain, why aren't we going deeper to figure out those solutions rather than building interaction platforms. Nothing against them but I would encourage you to go deeper into the domain and deeper on the tech side.
Intellectual property
This is something that has been repeatedly highlighted by investors. Startups should consider protecting their intellectual property. While it is okay not to, they should either be the first mover in the space or should keep innovating fast enough.
You might not have the IP but if you are moving really fast, you will still be ahead of the others who are trying to catch up.
Adoption vs value
People are adopting your product doesn't mean it is adding value to their lives. He highlighted that many build with the notion that if enough number of people join their platform, they will be able to make money. According to him, the number of downloads and signups doesn't affect the potential to charge for a product or service. Reaching a particular number won't change how users see the product in most cases.
People aren't waiting out there to part with their money because you have got 100K downloads. We should be clear about the fact that if someone is not willing to pay you on day one, it is likely they will never pay you.
Anshoo expressed that India is an interesting market because of the complex set of problems it offers. The Pune edition of Startup Knockdown+ featured many other equally interesting discussions and we will keep bringing you more over the next few days.