I must admit that I was caught in two minds whether I should really purchase an Apple Watch with all the backlash it had received since its initial launch. Critics had labelled it as a device which was lifeless without an iPhone. There have been a bunch of viral tweets and posts where users have actually thrown the watch into their trash can after failing to find its true utility. Despite all this, the Apple fan within me still wanted to have a look at it.
Back in July, I finally stepped into the Apple store at the IFC Mall in Hong Kong where I purchased the 42mm space gray variant with a black sport band. 42mm watch fits my wrist size perfectly and I thought it was fair to start off with a budget buy in a wearable category which was going to evolve with time. While going back to my hotel in MTR, I was thinking if I had made the correct purchase decision and whether I really needed to spend approximately Rs 24,000+ INR on a normal looking watch which to most others appeared nothing more than a toy. Comparisons with the much cheaper Moto 360 by Motorola started looming in my mind. I thought it was enough, I went back to the mall and returned the watch to the smiling executive, who happily refunded the entire amount.
The next morning turned out to be exactly opposite! I was convinced by friends that I should buy an Apple Watch, as I was contemplating a replacement for my regular watch and it was a nice idea to pick up something which was going to be in demand in our home country in sometime. Back then, it hadn't launched in India and as I write this, the Apple Watch isn't still available for sale here.
So, should you really care about Apple Watch as a Traveller?
I knew it wasn't going to change my life and create a significant impact over and above the existing line-up of gadgets I use. I knew it would be more about convenience than actual usage. I have been using Apple Watch as my everyday watch for about two months now and have found it to be particularly useful during travelling.
#1. It's your backup boarding pass
While passbook hasn't really picked up in India there are places such as movie halls where I have used it to gain entry into the theater. While entering the airports and railway stations, people are now increasingly showing their tickets on the mobile devices. Having said that, I was once told by the security guard to present a paper based ticket as the email was barely readable. Under such circumstances, the flight notifications on Passbook in Apple Watch can provide an easy verification mechanism without the need to carry paper print-outs. For situations, where you need a paper print-out a boarding pass on Apple Watch will always act as your backup.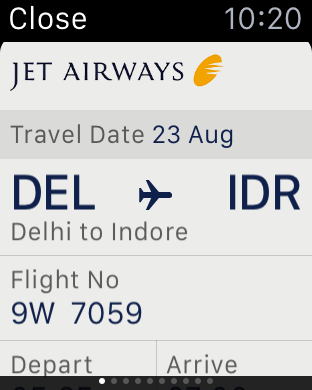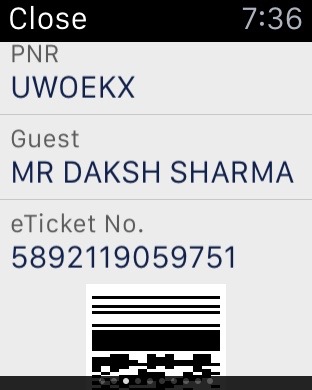 #2. Convenient Travel Itinerary
This isn't a real utility but certainly a cool feature to have. ClearTrip was one of the first OTAs in India to make an app for Apple Watch and MakeMyTrip followed soon with their own version. I like the way you can see your upcoming hotel-stays with quick ease on the watch when the app is launched. This is particularly great when you need to quickly recall the hotel address on reaching the destination.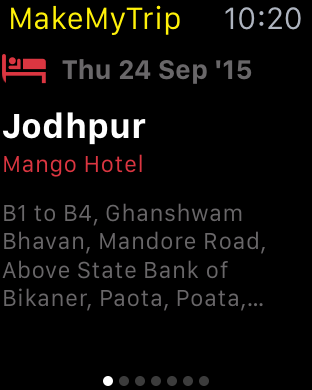 #3. Keep Track of the distance travelled during your trips
Travelling to any destination means intensive walking. Especially, if you are travelling abroad when you are exploring new places, you ask people for directions and end-up walking quite a bit. While you can use third party-apps to track the distance travelled via your smartphone, you won't be doing that every single time you walk out of your hotel room.
Your watch monitors your activity and you can see how much you have travelled during your trip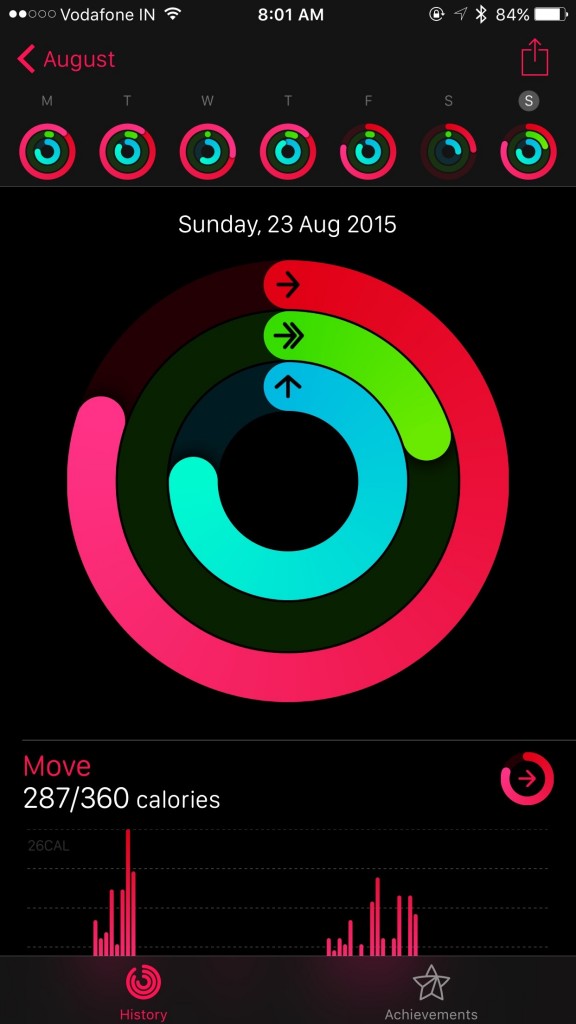 #4. Handy Feature for Business Travellers
I haven't played around much with the watch faces honestly. But one of the things that I do like is what you can see on your watch face. If you are travelling for business purposes you can view your next meeting time at the raise of a wrist. You can also see the temperature at the bottom left and little things that you can customise as per your need.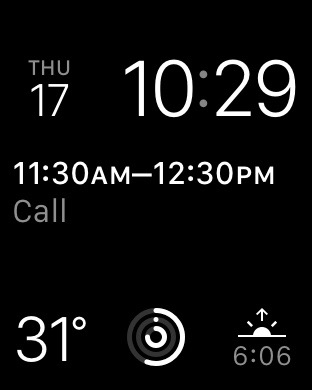 #5. The Need to Carry your Charger if you are on a 3 day trip
Here is perhaps the most irritating thing about the Apple Watch. You need to charge it almost every second day. I must also admit that the charging cable is terribly long and makes you think twice whether you should really pack it with all those other things. So, I wanted to see how long does the battery of Apple watch last if you don't carry its charger along.
I took my fully charged Apple Watch for a 3 day trip and left for the airport early on in the morning. I knew this was going to be the ultimate survival test as it had to support me for almost 72 hours as I was only coming back by midnight on the 3rd day.
Well, I did end up returning with a switched-on watch with about 9% remaining battery but that was only because I had used the 'Power Reserve' mode. Also, I had to turn off the Apple Watch on both the nights to save some power.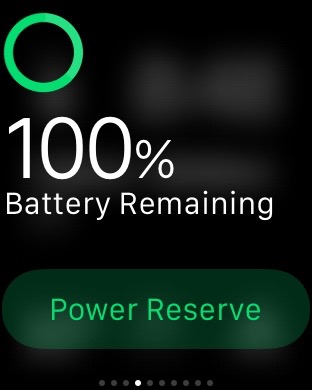 I must admit, that the battery leaves a lot to be desired. The much fancied 'Power Reserve' mode does extend your battery life but at the expense of limiting down all other features. You can't use anything other than just checking out the time. So during my trip, I was always looking at the remaining battery in my Apple Watch and switching modes to extend the life.
#6. Feature which is irrelevant as a Traveller and perhaps otherwise too
There is a call feature with which you can call people around you using the watch's microphone, but I don't think anyone would ever use that. Why would you want to use a speakerphone while travelling when it's barely audible. Apple Watch's call feature works in quieter places but I don't think that's of any use too.
Unlike the Garmin Fenix 3, Apple Watch doesn't have its own GPS which really limits down its ability to work without an iPhone.
Bonus Traveller Tip that comes with a Catch
There's one feature which is less talked about as I think people are still trying to find it's real utility while travelling. The Apple Watch has a camera app which essentially mirrors the camera on your iPhone. So you can use it as a remote device to click beautiful pictures by positioning your iPhone the way you want.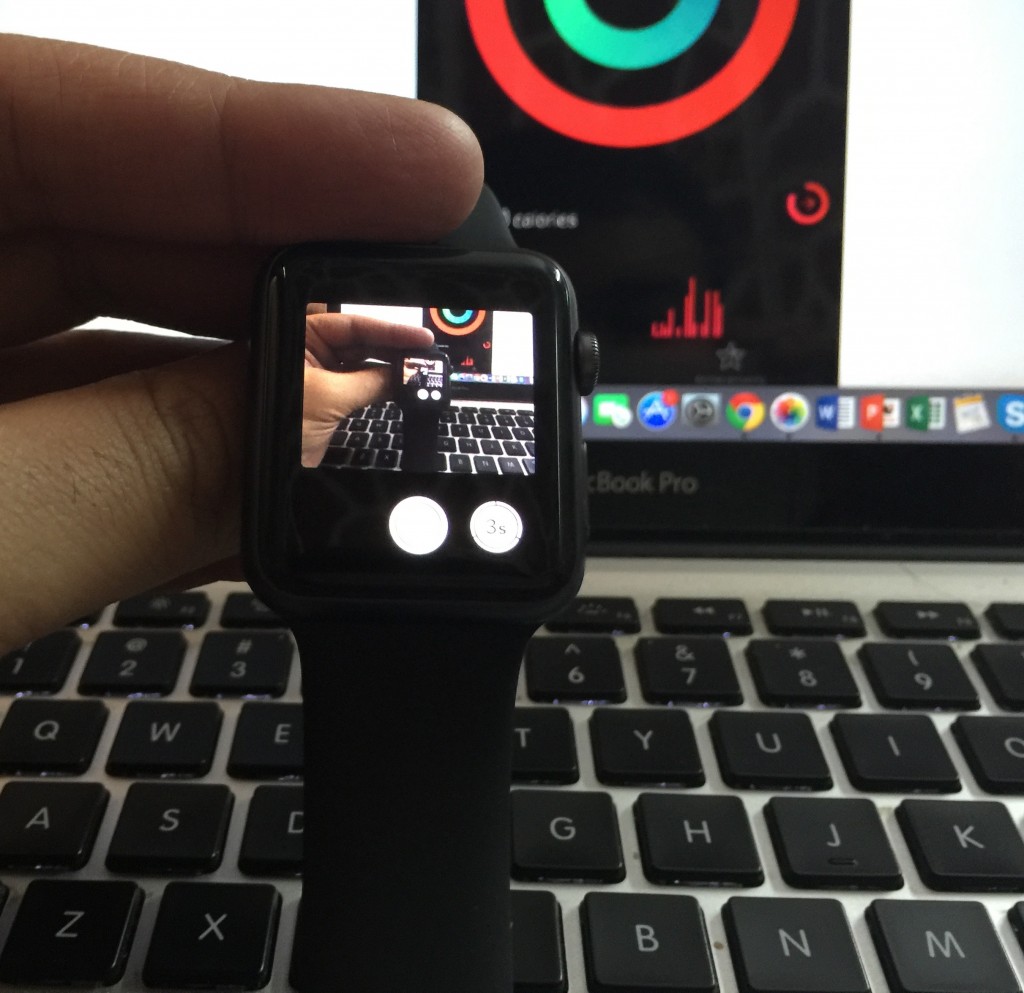 .
But here's the catch! In most cases, you would a need a tripod on which you can mount your iPhone. This actually means you can also use the timer on the iPhone making this utility a little redundant unless you want to take your own sweet time before snapping a picture.
To finish it up, I have had a decent experience with the Apple Watch so far. I won't say, it's been a completely transformational one to an extent that I have stopped using my iPhone. However, if you are looking for a regular watch that does a couple of fancied things then this might be a handy purchase. I am not sure about the India pricing but the word is that it should be atleast 5k higher than the Singapore or Hong Kong prices. These are still very early days for Apple Watch in the travel industry. Internationally, Air Canada has launched an update where flyers can view the status of flights departing within 24 hours on their Apple Watch. It will be really interesting to see equivalent apps by Airlines in India. The much hyped, OS 2 update was supposed to be released earlier this week but that has been delayed for now due to a critical bug. The new version should hopefully bring in more enhancements for the travel community.
If you have been using a smartwatch for travelling, I would love to hear your experience