Self-drive car rental company Zoomcar has partnered with Mahindra Electric to roll out electric vehicles on the rental platform. Zoomcar has been working towards shifting to an asset light model as a marketplace instead of owning the entire inventory it offers. This will allow it to expand quickly as costs associated with expanding the fleet will be minimised. The association with Mahindra Electric is a step in the same direction while giving electric vehicles a push.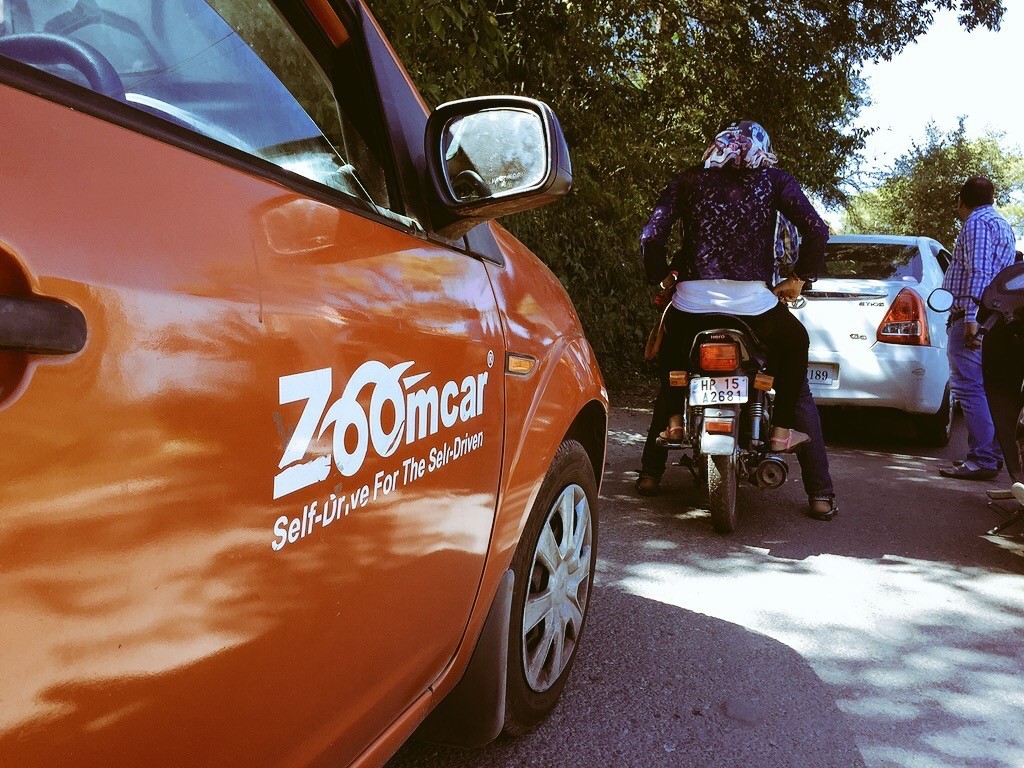 As part of the program, people will be able to buy the Mahindra e2oPlus and list the vehicle on a dynamic basis on Zoomcar. They will be able to list their vehicle when they are not using it and make money off it, thus bringing down the ownership cost. It is certainly good news for Mahindra Electric and the ecosystem as a whole as it could attract more people to buy and use electric vehicles.
Commenting on the association, Mahesh Babu, CEO, Mahindra Electric, said "We at Mahindra Electric have pioneered the sustainable mobility cause in India and have been committed to it for almost a decade. Our focus goes beyond just developing electric vehicles. We strive towards investing in next generation technology and solutions to drive adoption of electric vehicles. In the past, we have worked with different strategic partners to bring electric mobility to the shared transportations space. With this first-of-its-kind association with Zoomcar, we believe we will be able to make green mobility available to a larger audience. I am sure our customers will appreciate and take advantage of this program which is aligned with our larger vision of transforming the face of mobility in urban India."

According to Greg Moran, CEO and Co-Founder, Zoomcar "Electric cars on shared mobility platforms is the ultimate way forward in solving the urban transportation problem. It is part of the massive overhaul the transportation industry is witnessing globally towards greener and more efficient transportation solutions. Today, we are leading this change in India in partnership with Mahindra Electric. We have seen growing demand for Electric cars on Zoomcar in metros such as Bangalore, Delhi and Pune. Mahindra has always been a key OEM partner for us and with this new development we are taking the association a step further."
While this is a positive step, there are some obvious speedbumps on the road. Mahindra Electric has been actively pushing the electric car ecosystem in India. However, the current products available in their portfolio appeal to limited audience. Another key player in the car rental space shared that 60 percent of the demand comes from outstation travellers. The numbers could be different for Zoomcar but not by much. With range of vehicles varying from 110-140 kms (68-87 miles) and limited charging network, that segment goes entirely out of equation. We are yet to see electric vehicles from other global manufacturers in India who could actually offer products with better range. So it comes down to the other 40 percent, of which, another fraction of users are people who rent at their destination to hop nearby cities. To top that up, the vehicles that are popular in the market are generally the preferable choice for most people looking to rent vehicles. Myles, another strong player in the self-drive car rental space has been offering electric cars on its platform for a long time now. Yet, there aren't many Mahindra e2os to be seen out on the public roads with Myles sticker on them.
Another challenge is with user behaviour. A marketplace model would mean that people are owning the vehicle and renting it out when not in use. The likes of Tesla fall in a price segment where many of the owners have (or had) multiple vehicles and made the switch over time as the infrastructure allowed the same. It is not the same story here. The vehicle fall in a price bracket where most owners won't have multiple vehicles and going by how car ownership works in India, people look at the safe and versatile option making the available electric vehicle options less attractive.
The move is certainly a step in the positive direction and should do something towards creating an ecosystem for electric vehicles. However, the initiative might not be able to create the impact we are hoping for right now.