Mind Your Fleet, a cloud based fleet management solution for transportation providers, has joined Amadeus Next in an effort to work together towards the future of travel and transportation industry.
"We are delighted to be a part of the prestigious Amadeus Next Community, as we are sure it will open up several new business and, learning opportunities for us", said Malvinder Singh Rikhy, co-founder, Mind Your Fleet.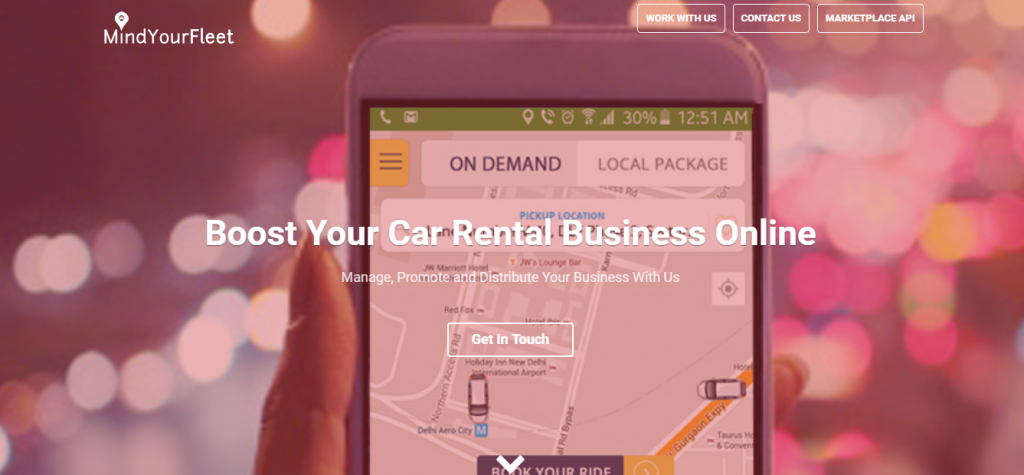 Mind Your Fleet was founded in October 2014 with the objective to simplify the job of managing their fleet for rental companies and maximising the utilisation of their vehicles while allowing them to reach new customers. It also enables them to stay competitive against the ever expanding network of cab aggregators. It provides an end-to-end technology solution for the rental companies. The fleet owners can access each other's inventory in real time and connect with various demand side players including OTAs, corporations and hotels.
"With Uber and Ola entering the Indian market, traditional car rental companies are struggling to run their businesses. At any given time, a car rental company utilizes only a fraction of their fleet thereby wasting money and causing huge operational challenges. This is where Mind Your Fleet comes in. We help car rental companies streamline their operations, and create efficiencies with our unique inventory, customer, dispatch, and vendor management tools", said Jitender Arora, co-founder, Mind Your Fleet.
Mind Your Fleet is already working with some large rental companies across India including Fab Cars, RR Fleet Management and Cabs 24/7. Over 100K bookings had been made through its platform by November 2016. With Amadeus' technology, customer network and support, they are looking for further scale it up.
"Amadeus Next is the perfect programme to help us launch our international aspirations as it enables us to leverage Amadeus' world class technology and global customer base. We are very confident that the mentoring, insights, and access we will gain as part of the community will help us in reaching the next level", said Karambir Singh, CEO, Mind Your Fleet.
You can find more details about Mind Your Fleet here. To know more about Amadeus Next, click here.