G6 Hospitality known for its economy lodging brands Motel 6 and Studio 6 in US, Canada and Hotel 6, Estudio 6 in Latin America has announced the expansion of its global portfolio. In order to do so, the company has signed an area development agreement with Auromatrix Holdings Pvt. Ltd. This new partnership will introduce the Motel 6, Studio 6 and Hotel 6 brands to India marking the first foray of G6 Hospitality in India.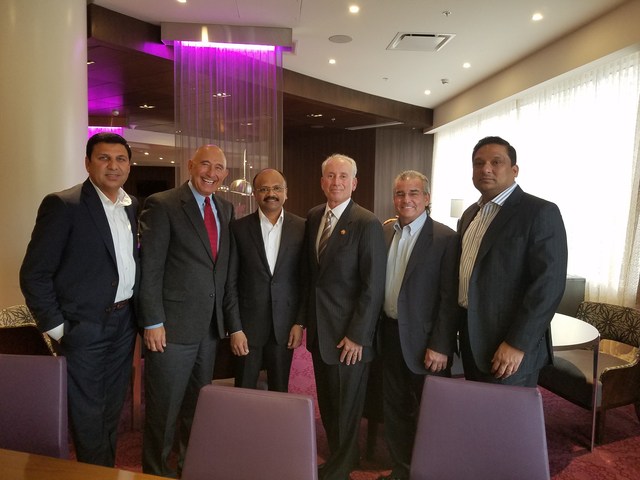 Auromatrix is a commercial hotel developer, hotel/resort owner and management operator. The development agreement between the companies comprises a total of 40 properties under the Motel 6, Studio 6 and Hotel 6 brands by the end of 2022.
"Our mission is to build on the iconic heritage of our brands to become the universally recognized leader in economy lodging, and expanding our portfolio to such an important market like India marks a significant milestone for G6 Hospitality," said Jim Amorosia, President and CEO of G6 Hospitality. "Motel 6, Studio 6 and Hotel 6 operations in India are designed to suit the specific needs of travelers in the area. Combined with the expertise of our partners at Auromatrix, we are uniquely positioned to successfully launch a compelling new lodging option to both leisure and business travelers."
The properties to be added in India will showcase elements of the 'Phoenix' room design featured at Motel 6 and Studio 6 properties in US and Canada. The focus will be on creating hotels that are highly functional, space efficient and with modern décor while targeting modern budget conscious travellers. The rooms will offer amenities to respond to the needs of market.
"We are very excited about our new alliance with G6 Hospitality, and the opportunities it will create for the growth, economy and future of the Indian subcontinent", said Kumar Sitaraman, CEO of Auromatrix. "We look forward to working closely with the G6 team, who have created a wonderful array of brands in the niche segments and have been topping the growth charts in the last few years, which we hope to replicate in India."
G6 Hospitality has been undergoing a complete technology overhaul of its platforms, processes and systems since its acquisition by Blackstone in 2012 to support its network of over 1350 corporate owned and franchisee properties.