Uber has faced resistance for different reasons in different parts of the world. Government regulations, local operators, acceptance issues and recently its own drivers. In France, Uber has been facing opposition from its own cab drivers because they decided to cut down fares across Paris. This resulted into multiple protests against the cab hailing service. To go against Uber, a group of Uber drivers have gone ahead and launched their local Uber alternative.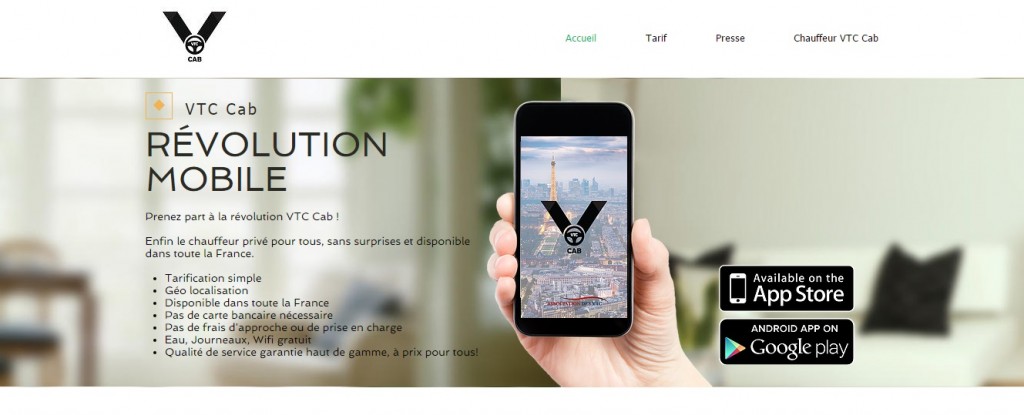 The app called VTC Cab was made available on Google Play in November and a while later on Apple App Store. The objective simply is to lure drivers away from Uber and they are highlighting the 'Made in France' fact to bring more drivers onboard.
VTC Cab offers services similar to Uber, driver ratings, free water, black cars and on top of that it adds the feature to book a car in advance which is missing on Uber. Unlike Uber, VTC Cab doesn't collect commission from the drivers as they claim to operate as a non-profit association. They do charge a monthly membership fee of €250 though which goes towards maintaining the app and paying the staff. Uber on the other hand charges a 20 percent commission on each ride.
According to a report by The Verge, VTC Cab's founder Mohammed Radi says that Uber is not a representative of their community and is just a technology company which has no connection with the world of transportation.
While it would be a steep climb against Uber, Radi is optimistic. He revealed that 1,500 drivers have already signed up and they are targeting 5,000 drivers by the time 2016 begins. He is expecting more drivers to migrate to VTC Cab even if they drive for both services and then longer waiting time and surge prices on Uber will send the customers to them as well.
While the founder of VTC Cab is optimistic about the service, France is a tough market to start fresh in this space. There are multiple cab operators with their individual apps and the city of Paris launched its own taxi app in October. VTC Cab has set the prices same as Uber prices before the cut. While drivers will appreciate the fact that they don't have to pay the commissions and will be getting better prices, they might be reluctant to pay €250 per month if there isn't a strong customer base. The plan of bringing drivers and letting the customers follow sounds good in theory but if drivers keep using both the services, the chances will be slim. Acquiring customers will require enough convincing (and funds) making it a really long fight for them.