Terrapin 3 Acquisition Corporation (NASDAQ: TRTL, "TRTL") announced today that TRTL's stockholders have voted to approve the proposed business combination (the "Transaction") with Yatra Online, Inc. ("Yatra"), which will result in TRTL becoming a partially owned subsidiary of Yatra, and all of the funds retained by TRTL after satisfaction of redemption requests becoming available for use by Yatra. TRTL's board of directors previously approved the Transaction. 82.86% of the outstanding shares entitled to vote voted to approve the Transaction.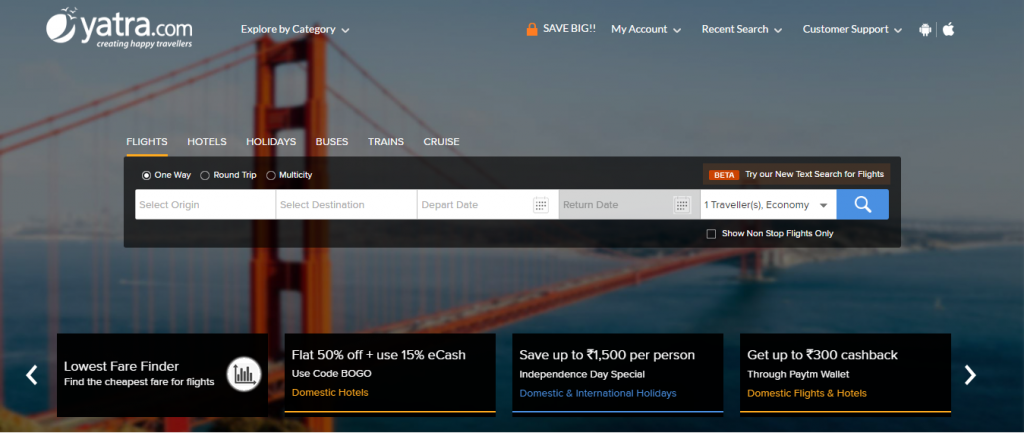 The Transaction is anticipated to close on or about Thursday, December 15, 2016. Upon closing, TRTL will become a partially owned subsidiary of Yatra as of that same date. Following the closing of the Transaction, the combined company's common stock is expected to be listed on NASDAQ under the ticker symbol "YTRA".
The development was announced in July earlier this year valuing Yatra at an enterprise value of USD 218 million. Yatra carried out transactions worth more than USD 900 million during the last fiscal year with a significant fraction of repeat customers. It puts Yatra on the road towards IPO without uncertainity of list pricing. MakeMyTrip, the other major NASDAQ listed Indian OTA announced acquisition of ibibo group's travel business to create a stronger entity in the Indian online travel ecosystem.