Chhattisgarh Tourism Board has been actively promoting tourism in the region and educating more travellers about Chhattisgarh as a destination. To achieve the same, they have been taking up initiatives, introducing campaigns and forging meaningful ties. In yet another step in the same direction, alternative accommodation platform Stayzilla and Chhattisgarh Tourism Board have associated to unlock the potential of homestays in the region. Stayzilla has previously partnered with other state tourism boards with similar objective and is working with them to develop an ecosystem for alternative accommodation.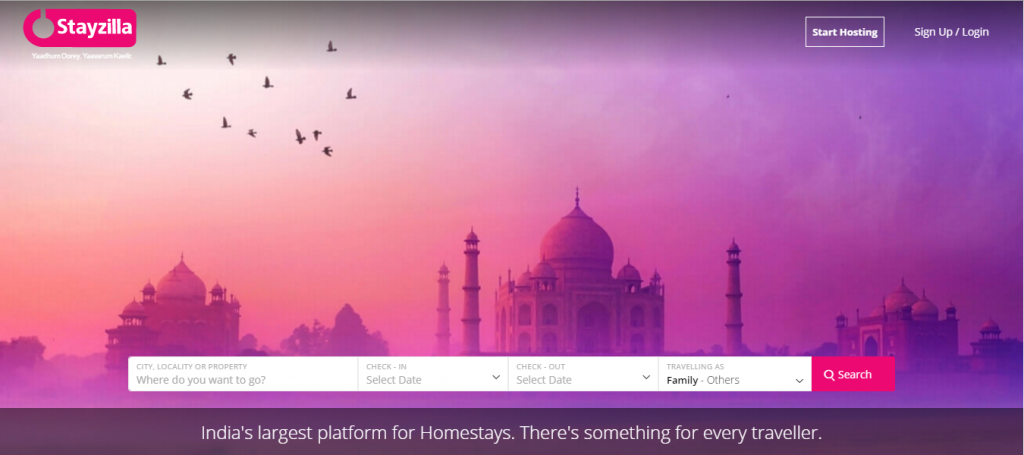 The MoU was signed and exchanged in the presence of Hon'ble Chief Minister of Chhattisgarh, Dr. Raman Singh, Mr. M.T. Nandi – IFS – Managing Director – Chhattisgarh Tourism Board, Mr. Shreerang Pathak  – Deputy General Manager – Chhattisgarh Tourism Board, Mr Dilip Acharya – Head Operations Section – Chhattisgarh Tourism Board and Mr. Ankit Rastogi, VP Marketplace, Stayzilla.com. Under this agreement, Stayzilla will support verification procedures, jointly boost homestays in cities & places of interest within Chhattisgarh. All homestays registered within the state will receive technical support in the form of inventory management and software applications to ensure seamless booking procedures. Stayzilla already has education and training processes in place to get more hosts on the platform and with this association, the tourism board and Stayzilla will jointly conduct the training sessions on best practices.
Chhattisgarh is a relatively less explored geography and is known for its abundant forest cover. As the government pushes for driving tourism in the region, providing affordable homestays will help meet the demand that will build over time.
Commenting on the occasion, Ankit Rastogi, VP Marketplace said, "Chhattisgarh is comparatively unexplored in comparison to the rest of the country and has the potential to offer great destinations for our travelers. Most of these sites are untouched and offer a one of its kind unique and alternate experience to tourists, compared to traditional destinations which have become overcrowded. We are very happy to associate with Chhattisgarh Tourism Board (CTB) for unlocking more homestays and creating an awareness on the need for local and authentic homestays."
Indian travellers have started to embrace the idea of homestays and Stayzilla is doing the legwork to build a strong supply to cater to these travellers. There is still a long way to go but individually verifying the homestays and hosts has helped the platform boost trust and get more travellers in India to ditch hotel for a change.