We can learn something from every new person we meet. This holds even more relevance when we talk about people from different cultural backgrounds carrying experiences different than ours. Probably that is why it is said that travel makes you richer.
While travel enriches you, the costs of hotels and flights can add up quickly and dent your finances. Stay On Skill tries to find a way to let you travel more while minimising the hit on your credit card. It provides a platform for homeowners to offer a place to travellers with expertise on skills they are interested in learning. Free piano lessons? That extra bed will get you that. The travellers get a free homestay and save on hotel / Airbnb costs in return.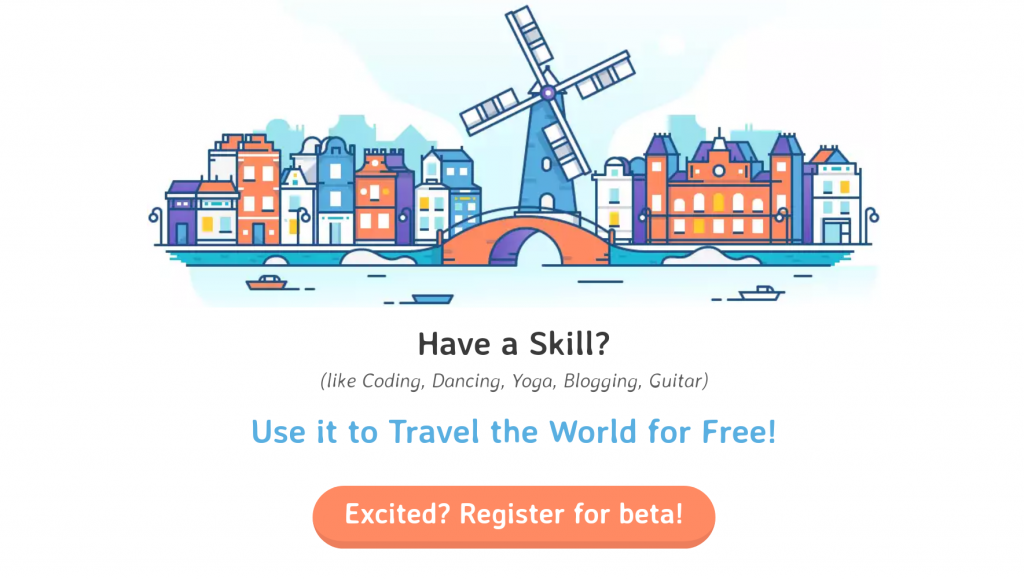 The idea for Stay On Skills popped up after Arjun Tuli, a serial entrepreneur, was trying to cook travel plans with little money in hand after he ended up investing his savings in his previous startup. After narrowing down to an idea that felt right, he joined hands with Rajshree Bothra, previously GM-Marketing at Whirlpool India and Principal growth at Zivame, to build the product.
Learning from his previous experiences, Arjun first wanted to test and validate the idea with a pool of fitting users, before directing resources towards building a complicated tech solution. With help from Abhishek Garg, core team member at Morpheus Gang, Arjun and Rajshree sketched plans to validate the idea and to begin, they came up with campaign titled 'Skill India Campaign' to get feedback and identify challenges.
With the campaign, they are inviting 'learners' to host selected skilled people from around the world to gain new skills. Of course there is the other side of this campaign as well, called 'India Tour 2017' which invites experts to teach their skills while they travel. Arjun shares that the campaign has attracted a good number of travellers with around 48 percent of the entries coming from solo female travellers carrying experience of designing, digital marketing, blogging and more. This is certainly a positive sign considering that most P2P travel platforms (including Couchsurfing) had a gender imbalance in the early days.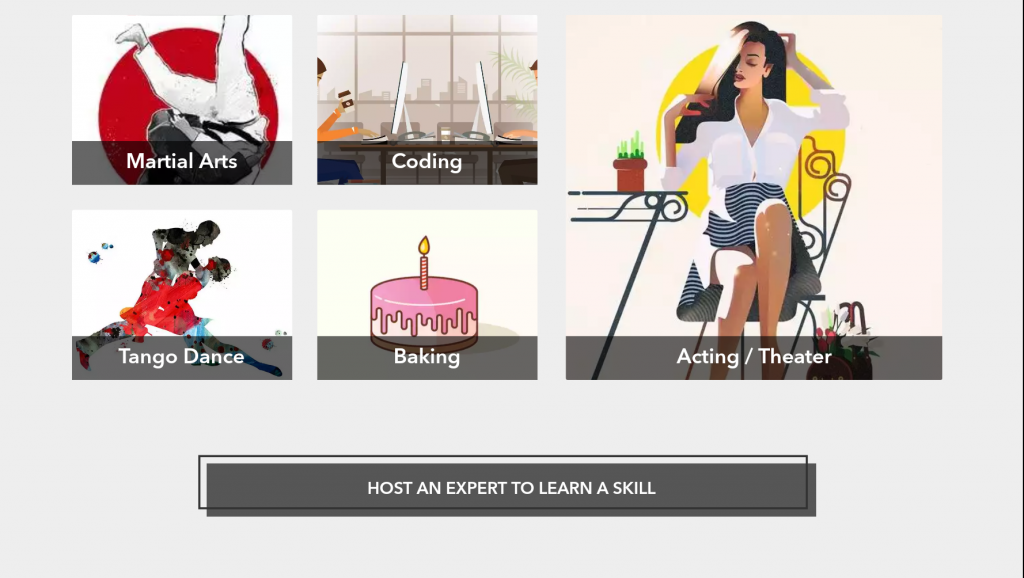 Arjun is also quick to point out that while it might appear that the 'experts' are just people looking to travel for cheap, that is not exactly the case. Instead, in most cases, they are experienced people from different domains looking for a way to give back to the society and to connect with people in smaller cities. Among the registrations, they have also received entries from professional musicians, famous theatre artists and VCs.
While the idea is certainly very intriguing, it faces the key challenges associated with any P2P business. Building communities on both ends is a tall order and will create roadblocks in marketing as they will have to pick sides in their communication. Accepting the same, Arjun says that instead of a user base, it is like building a huge family sharing the same vision and is indeed the hardest part. To top that up, India is certainly a tough market with high expectations and low trust.
On the flipside, with a stronger focus on 'skills' as currency and more data on travellers, Stay On Skills can win where Couchsurfing went haywire. Couchsurfing started in the true spirit of travelling with a powerful community but with no clear barriers, it diluted and started to repel even the loyalists. This is where Stay On Skill can shine. They have designed their sign up process to virtually incentivise users for providing more details, connecting LinkedIn and signing up as learner (host) as well. Arjun comments that the travellers signing up on the platform should bring something to the table and will have to bring validations for the skills they claim to have. For the growth of the platform, it is very important that value is delivered to the learners.
They plan to do a public launch after the campaigns conclude. The registrations for the campaign are open till May 25, 217. You can register as a learner to host experts on topics you are interested in or register as an expert and teach someone a new skill while exploring new places. You can direct your feedback and queries to Arjun Tuli.