Stayzilla has signed an MoU with Tourism Corporation of Gujarat Limited to jointly promote and market homestays and alternative stays in the state of Gujarat. The MoU was signed and exchanged by Mr. S.J.Haider (IAS), Principal Secretary (Tourism) of Gujarat Tourism in the presence of Hon. Union Minister of State for Tourism and Culture, Dr. Mahesh Sharma and Hon. Tourism Secretary, Mr. Vinod Zutshi, Ministry of Tourism, Government of India.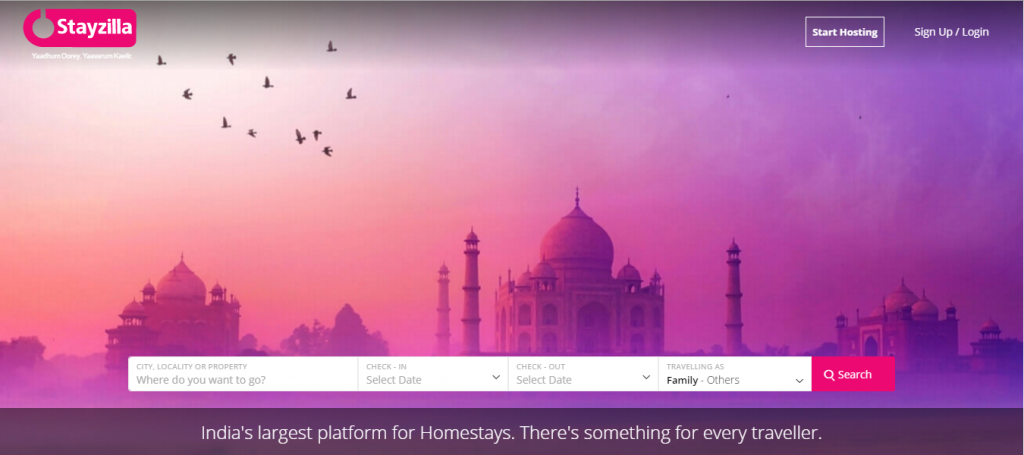 Stayzilla has been bullish on growing the market for alternate accommodation in India and has been doing heavy legwork in regions where there is potential market. The brand has been individually verifying the listings before showcasing them on the website. This has helped the travellers gain trust in the hosts which in turn has allowed the brand to boost bookings and thus the value offered to the hosts contributing to the overall growth of the segment.
Stayzilla has previously signed similar MoUs with Madhya Pradesh State Tourism Development Corporation and Uttarakhand Tourism Development Board and as the state governments look at supporting the local communities by giving a boost to tourism, it is likely that Stayzilla will be forging more such partnerships in future.
Under the new partnership, Gujarat Tourism and Stayzilla will cross promote the alternate stays on each other's digital platforms. Stayzilla will also help in improving the homestays in the state and verify them to drive more travellers. The brand already conducts various workshops to educate people who run homestays and will conduct joint sessions with TCGL to encourage homestays and support them with technology.
Commenting on this announcement, Ankit Rastogi, Vice President, Marketplace, Stayzilla said, "We, at Stayzilla, have maintained that the key to increasing tourism is the availability of quality and affordable rooms, pan India. The shortage of rooms cannot be solved efficiently by constructing hotels within a short frame of time. We are excited about the fact that various State Governments in conjunction with the Central Government have come together in realizing this. Gujarat has emerged as one of the most popular states in the country for travel, thus playing a significant role in India's tourism potential. This MoU, like the others, will help in building a vibrant ecosystem for Homestays in Gujarat."
The brand has hosted around 600 workshops across the country of which around 80 have been in Gujarat. This association and their various other partnerships will go a long way towards addressing the accommodation challenge in Indian market. OYO Rooms has also started pushing into the alternative stays recently and could pose competition to Stayzilla in future. We earlier had a chat with Yogendra Vasupal, the man at the helm of Stayzilla to talk more about the same. You can find the interview here.