Brazilian ridesharing company 99 has raised funds from SoftBank to fuel its growth in the Brazilian market. With this investment, SoftBank will become a minority stakeholder in 99, which also counts SoftBank portfolio company Didi Chuxing as one of the investors. The transaction was completed last week with 99's chief executive Peter Fernandez travelling to Tokyo to meet SoftBank founder Masayoshi San.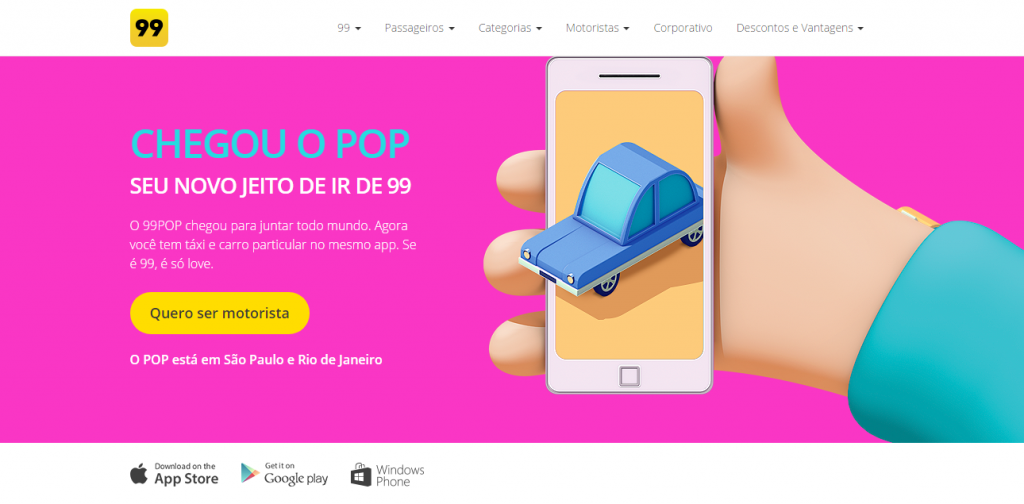 99 is the largest ridesharing company in Brazil and raised USD 100 million from Riverwood and Didi Chuxing in January. This investment from SoftBank is an extension to the round taking the round size up to USD 200 million.
With this investment, 99 also finds a spot on the expanding list of SoftBank investments in Uber rivals all over the world. SoftBank is an investor in India-based Ola, Singapore-based Grab, China-based Didi Chuxing (starting with Kuaidi Dache in 2015) and US-based Lyft. While SoftBank is adding transportation companies to its portfolio because of the growth potential they have, it is also aiming to maximise synergies with a global network of companies.
The investment in 99 is also important for Didi Chuxing as it looks at growth options after the recent funding. Didi expressed its global ambitions and the investment in 99 will give it a slice of the opportunity in a country with 200 million people.
After selling its China business to Didi Chuxing, Uber has been looking at other growth opportunities including India and SouthEast Asia. Brazil is a relatively new market for Uber as it launched in the country near the end of 2015 and has been battling various issues. Started in 2012, 99 claims to have 200,000 drivers on its network and plans to expand its peer to peer sharing service 99POP with the fresh capital.