The grapevine is bantering around the bush. Uber may acquire Ola's controlling stakes soon. The warheads at taxi aggregating service could shake hands to close the deal soon.
The national broadsheet DNA India hopped on some information from a source claiming that except for Japanese investor SoftBank, the rest of the promoters from Bengaluru's based start-up, including promoters Bhavish Aggarwal and Ankit Bhati, would exit.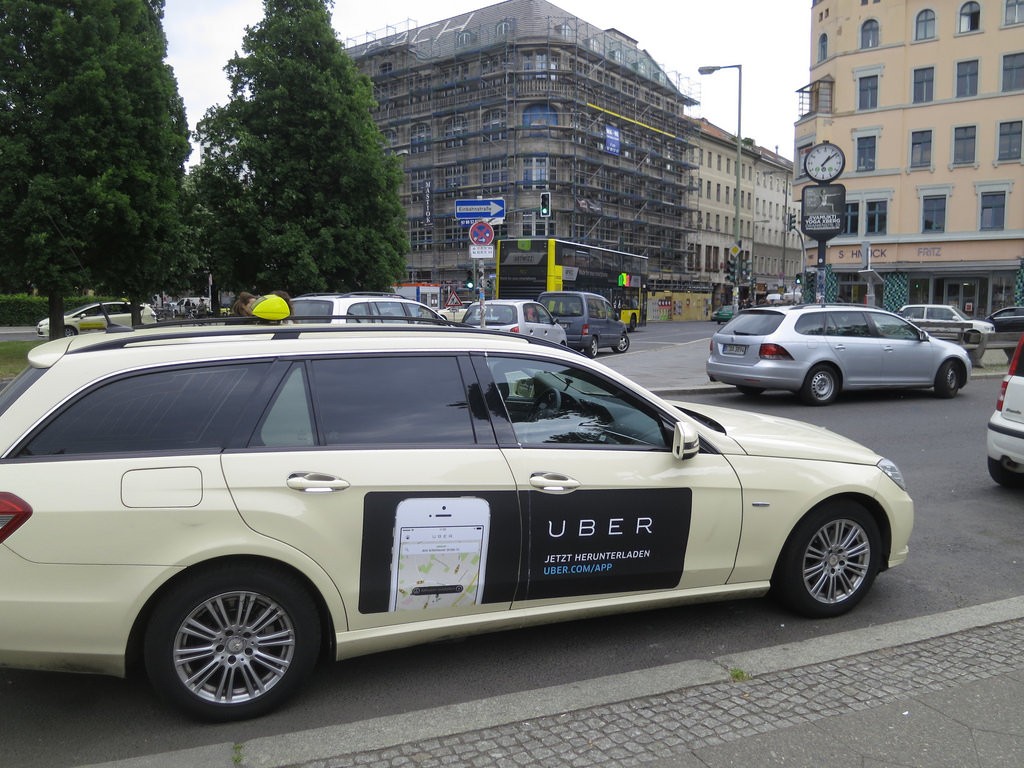 Image: Uber taxi by alper/ ( CC BY 2.0)
The enterprise's value has been estimated around $4 billion and Aggarwal's stake of around 17% has been valued at $580 million. However, the stake of the biggest shareholder, SoftBank would remain same; 26%.
"Uber is buying a controlling stake in Ola, where all the shareholders, except SoftBank, is being bought out. The enterprise valuation is being estimated at $4billion,"
said the unknown source.
More details are still to roll out as the deal is being worked upon. The heedfulness would be completed and the term sheet could be signed in the current quarter itself.
From what is being eyed, there were no confirmations or denials from Ola's spokespersons or executive. They denied to give any confirmation yet and the calls to Anand Subramaniam, marketing and communication director, don't have any trails to follow.
If the deal goes through, it will establish Uber's market dominance in the domestic sector. Currently, Ola is the market leader with reportedly 40% share against Uber's 25-30%. In terms of drivers too, Ola has an edge over Uber with almost 3.5 lakh drivers as compared to the aggregator's 2.5 lakh. Ola was launched in 2010 with Uber following it after 3 years in India.
The two have been engaged in a battle for market share for long now. In order to expand their operations, Ola had acquired TaxiforSure back last year for $200 million.
Besides SoftBank, Ola's investors include Tiger Global and Sequoia Capital. Late last year, it had raised a whooping $500 million from Baillie Gifford, Tiger Global, SoftBank Group and others to escalate its fight against Uber and Meru, another primary significant player in the market.
Source: dnaIndia