All apps and websites have technical glitches and bugs! After-all, they are created for & by human-beings and if there were no bugs, there would be no complaints and scope for ORM (Online Reputation Management).
So what happens when a customer picks a screenshot and points a bug in your tool? Well most social media executives would say sorry with an apology to close the conversation. What Skyscanner's executive Jen did with a recent comment by a user called James Llyod is a case-study on how to do Online Reputation Management the right way.
It all began with this comment from James Lloyd
As you can see, James was pointing out a bug in a quirky way.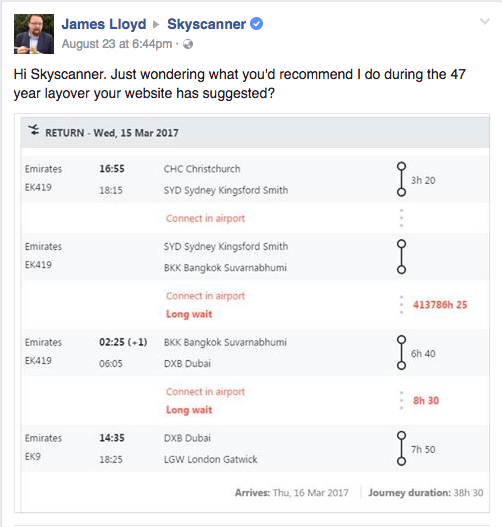 The response was epic & unbelievable
The conversation continued as other fans joined in

The comments also drew inspiration from popular shows such as GoT
The brand even incentivized its user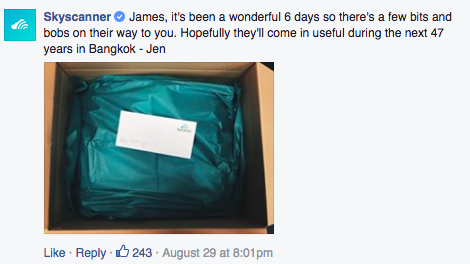 As they say, it all ended on a good note

Meanwhile Jen continues to draw a fan-following and build *The Clan of Jen*