Russian aircraft manufacturer Irkut Corporation announced in a statement that the maiden flight of MS-21 medium range passenger aircraft was successfully carried out on Sunday. The Irkut MC-21 is designed to compete with the popular single aisle options from Airbus (A320) and Boeing (737). The flight took off from Irkutsk Aviation Plant airfield for 30 minutes with the plane reaching an altitude of 1,000 metres (3280 feet).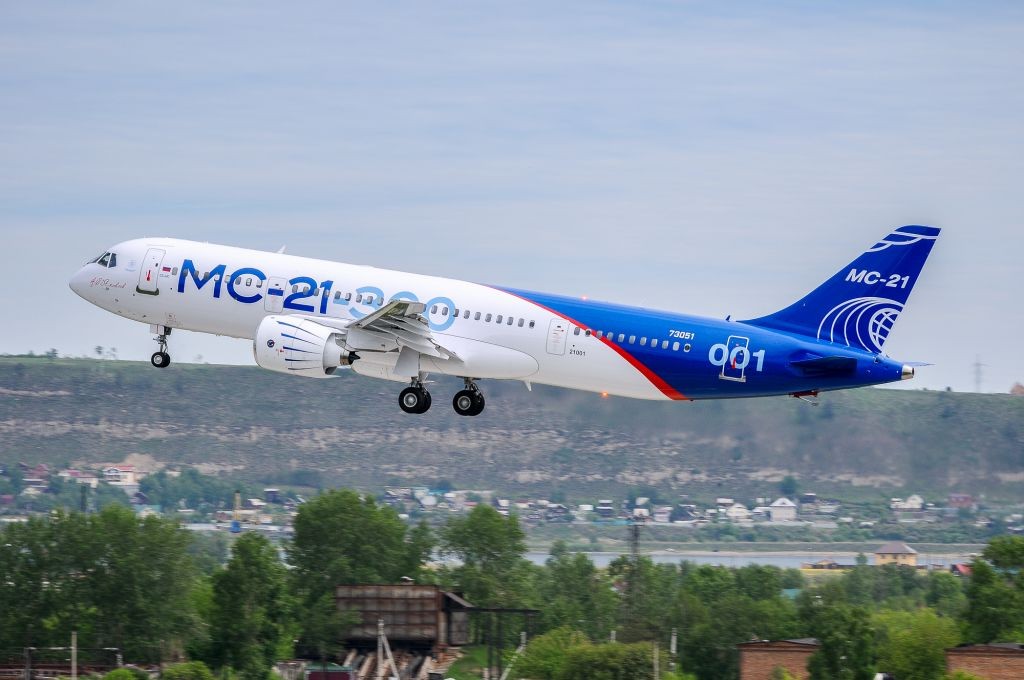 The test flight wasn't publically announced beforehand and included checking of in-flight stability and controllability, and also the controllability of the power plant. According to the program, during the flight a simulated landing approach was performed, followed by a flight over the runway, climbing and turning. The aircraft was piloted by the crew commander Oleg Kononenko and the copilot Roman Taskayev.
Roman Taskayev noted, that "characteristics and operational modes of the power plant are confirmed, all aircraft systems operated without glitches."
Oleg Demchenko, the President of Irkut Corporation, stated, "today is the historic day for our personnel and the whole big team, which works on creation of MC-21 aircraft. We put the most advanced technical solutions in our aircraft, to provide enhanced comfort for passengers and attractive economic characteristics for air carriers. I am happy to declare the maiden flight of the MC-21 aircraft has been successfully accomplished. I congratulate all project participants on our common holiday!"

Yury Slyusar, the President of United Aircraft Corporation (UAC), stressed, "MC-21 is created in a wide cooperation, where together with Irkut, other enterprises of the United Aircraft Corporation are actively participating, namely Aerocomposite company, Ulyanovsk and Voronezh aircraft plants, UAC Integration Center in Moscow. This is an important stage in the formation of the new UAC industrial model. According to our estimates, the global demand in the MC-21 segment will be about 15,000 new aircraft in the next 20 years. I'm sure the airlines will appreciate our new aircraft".
The Russian aircraft's maiden flight comes only few weeks after the Commercial Aircraft Corporation of China (Comac) C919's maiden flight. The two companies are trying to challenge the duopoly and the company officials share that the MS-21 is superior to the rivals in some ways. The statement from Irkut claims that MC-21 has the biggest fuselage diameter in the category of narrow body aircraft which would allow for more space for each passenger.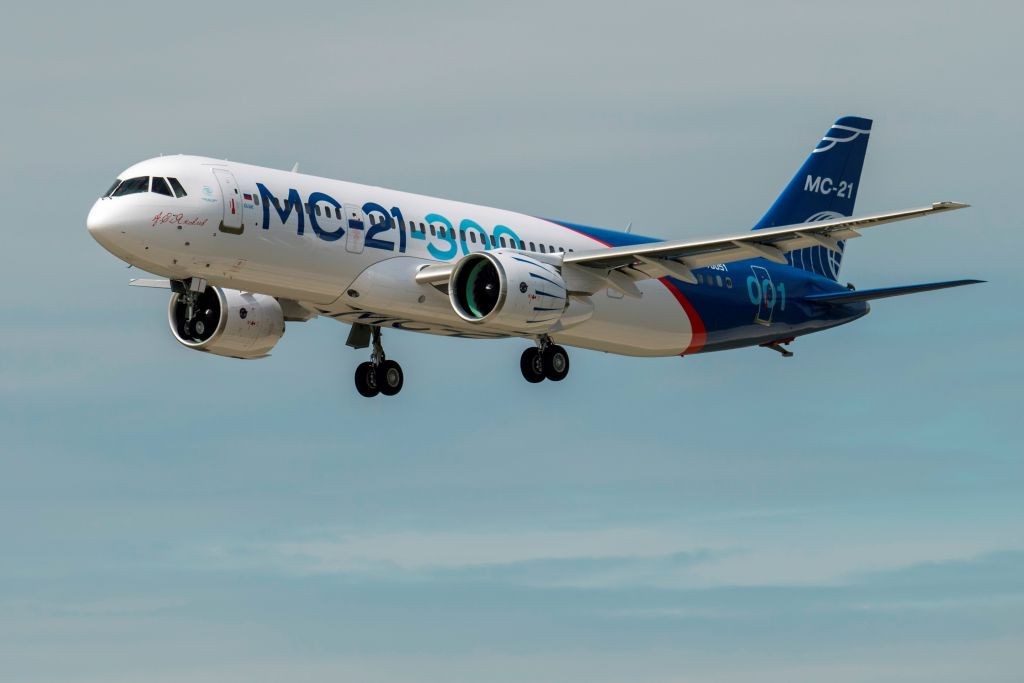 The airliner is offered with two options of power plant- PW1400G of Pratt & Whitney Company (USA) or PD-14 of United Engine Corporation (Russia). Direct operational costs are claimed to be lower than the counterparts by 12-15 percent.