Hotels, inns, and lodges – one of the oldest businesses that have survived the test of time. In the Middle Ages, inns and taverns were the only places for people to have food and drinks. Taverns then acquired the licence to host travellers for the night, and the concept of lodging came into existence.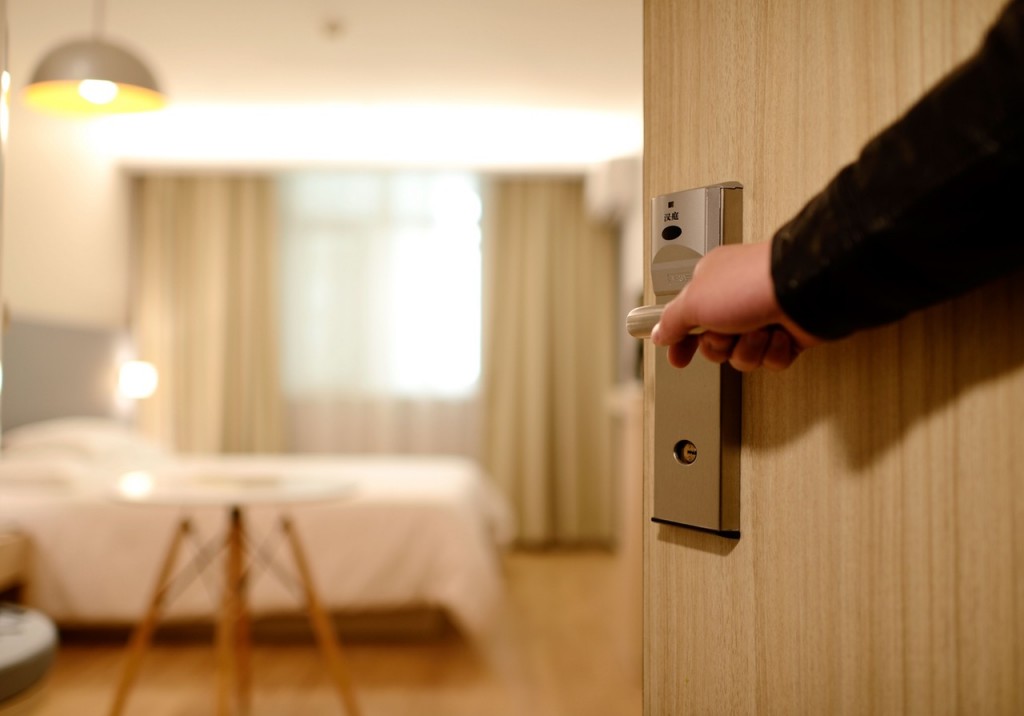 As technology evolved, the industry had to undergo several changes like many others. Since the problem they were solving was essential and important, the industry thrived and continues to. Technology made its way into the workings of this business, and we now see the advent of an era where travellers cannot have a seamless experience with the hotel without the aid of technology. With technology evolving and guests gaining access to several social media platforms, it has become imperative for hotels to have a positive online presence, a brand recognition and provide a smooth stay experience. With a plethora of hotel options available online, ever changing prices, and the dynamic nature of customers' needs, there is only one differentiator that separates hotels from one another – customer experience. Now it has become all the more important for hotels to provide superior customer experience – an experience that their visitors will remember long after they have left the premises.
With great technology, comes great data. As much as technology has eased the regular hotelier's day to day operations, a greater problem looms – there is too much data! When visitors have a gazillion different places to post opinions about the hotel and their stay, how can the hotel then keep track of each and every feedback?
In such cases, if you are a hotelier, you'd resort to outsourcing your review management needs to an agency. This comes with its own set of challenges –
The replies that an agency posts to your beloved visitors' reviews, are impersonal. They sound as if a robot threw up on the keyboard.
Since one agency works with more than one hotel chain, they take more time than is permissible to reply to a review, at times even as long as 15 to 20 days after the review first appeared!
The most pressing problem of all – you are not the one in control. Instead of actually understanding the underlying reasons behind customer grievances, or identifying any patterns that may be useful for your business, the agency just makes temporary face-saving measures.
The need of the hour is to use technology to analyse millions of customer data points and churn out intelligent insights – now! If there are 100 monthly visitors of a hotel and even 15 leave negative comments on a review website, which go un-replied for a week, research says that about 80 new potential customers will not visit the hotel after reading those reviews. That's 80 customers lost!
With the advent of newer technologies like Artificial Intelligence and Machine Learning, we now see a new paradigm in understanding customer opinions – intelligently. An algorithm which can sift through thousands of your customers' reviews, and identify patterns, identify what aspects of your business are most important to your customers, and highlight what areas of your business need attention. If you could tell a system early on, that aspects you want to measure are, say, 'WiFi', 'Cleanliness', 'Staff Service', and 'Ambience', then AI today has the power to identify sentences in thousands of reviews that exactly talk about these aspects, and then suggest ways to improve your service. The good thing is, that AI can be made to work like a human brain. You can seek information on new data pointers as required to identify problems and tackle them. One day you tell it to start looking for mentions of 'hot water' in your customers' reviews / opinions, and you will be presented with all the issues or grievances related to the availability of hot water in your hotels' rooms, along with week by week analysis and patterns.
(Also read: Amadeus arms DMOs with timely insights about travellers to remove the guesswork)
At Survaider, we built a powerful AI based solution to arm the modern day hotelier with the right set of tools to boost customer experience. The software, which is a quick plug-and-play solution, picks all reviews, posts and OTA mentions, social media, on-site feedback forms, email complaints, and every opinion that the guest leaves on any touchpoint, and all in real-time.
With the modern connected traveller, the data is readily available to act upon, yet we observed that not many were equipped to leverage it for improving the guest experience. Many hoteliers are willing to invest towards guest experience but don't know where to start. We are bridging that gap by enabling hoteliers to draw actionable insights from the feedback and helping them work towards their business goals.
As the travel industry continues to grow, it will become even more important to make data-driven decisions and make them proactively. Customers trust a brand that listens to them and understands their needs. We have built Survaider so that hoteliers can take a major step in this direction without having to invest heavy resources.
Author
Madhulika is the co-founder and CTO of Survaider, a CX management solution for businesses. Apart from handling technology and product at Survaider, she has an interest in various things – product designing, writing, singing, and painting. She hails from Delhi, where she completed her engineering from DU. Post that, she started up Survaider after a few other entreprenuerial stints, purely because she wanted to solve a real problem of the industry – for hotels to be able to truly understand what their customers on the ground want.