The tech industry has gained such momentum that, at this point, not many ideas sound crazy (except for the 'boring' idea by Elon Musk maybe). Now Air New Zealand is exploring the idea of using Microsoft HoloLens to improve its in-flight service becoming the first airline to work in this direction. Air New Zealand released a video showcasing the concept where flight attendant is provided with information about the passenger through the augmented reality headset.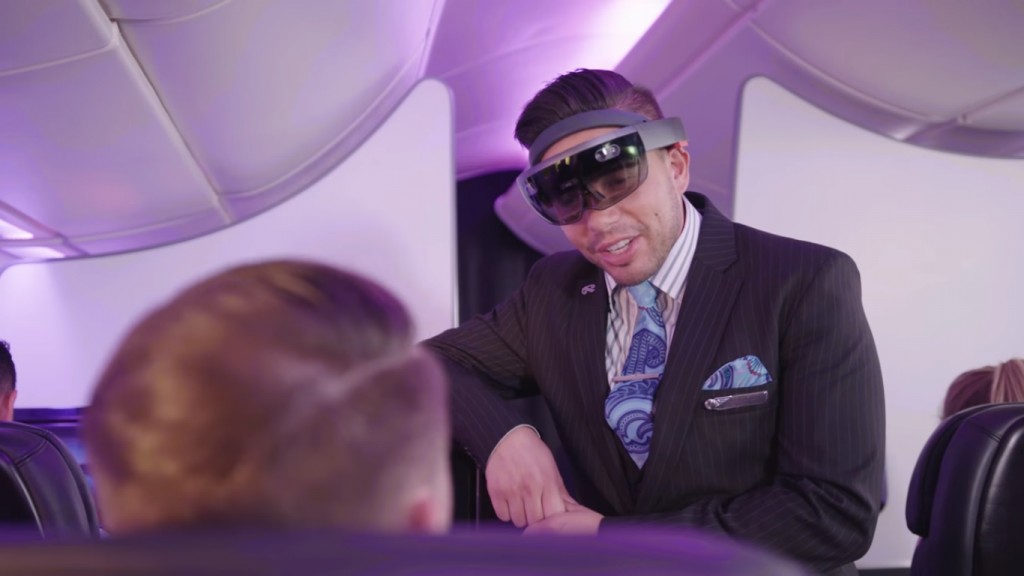 Air New Zealand shares that data such as a customer's preferred meal and drinks choice, onward travel and loyalty membership details can be displayed with the system as shown in the video. The readily available information would allow the crew to offer a more personalised experience to the passengers.
Air New Zealand Chief Digital Officer Avi Golan says the airline has fostered a strong culture of experimentation with new and emerging technologies such as the HoloLens.
"This software is a great example of us collaborating with other partners and exploring how technology could enhance the way our people work as well as the experience they deliver to our customers through greater personalisation," says Mr Golan.
The technology could also allow the airline's cabin crew to move to a paperless in-flight system presenting added environmental benefits.
The system is being developed with UK-based firm Dimension Data. The firm worked with Air New Zealand's flight attendants to better understand what sort of information will be helpful for them. The system is in beta testing and it isn't clear what parts shown in the video are real. To top that up, having to deal with crew wearing ridiculous looking headset might make people uncomfortable.
It looks like a tall order at this point but given Air New Zealand's history of experimenting with tech solutions, it could all become real faster than we expect it to. Undoubtedly, in the long run, when headsets aren't bulky and can do more, we can't dismiss the value AR systems can add to various processes. For now, this is just slightly weird and we hope Air New Zealand isn't pulling off a joke.