Finding way around a new airport isn't always easy and of course even Google Maps can't help indoors. Thankfully it won't be a problem at UK's second busiest airport anymore. Acting on recently announced £2.5 billion transformation programme, Gatwick Airport has announced the launch of a navigation system for the airport.
To power the system, around 2000 beacons have been installed across Gatwick Airport's two terminals providing an indoor navigation system. They have used the network of beacons to offer an augmented reality wayfinder for passengers which is the first for an airport. The passengers can see directions overlaid on the camera view of their phones so that they can accurately locate check in areas, departure gates, baggage belts etc.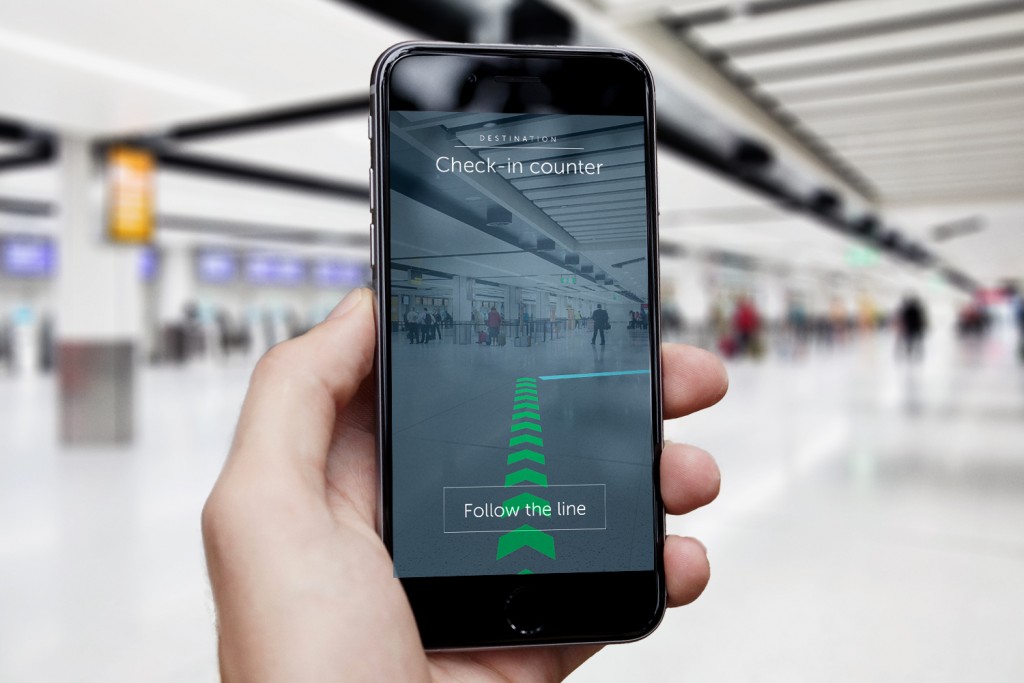 Over time, the airport plans to find more utilities of the system with airlines and third party apps. It is currently being integrated into some of the Gatwick apps and the airport is also in discussion with airlines to enable the indoor positioning and wayfinding tools to also feature on their app services.
The system doesn't collect any personal data and only uses generic information of people densities in different areas to better channel movements across the airport and speed up process. If passengers opt-in, airlines could go further and may send reminders on their airline app to late running passengers, for example, or find out where they are and make an informed decision on whether to wait or offload their luggage so the aircraft can take off on time. Retailers and other third parties may also use the beacon system to detect proximity and send relevant offers or promotional messages, if the passenger has chosen to receive them.
Abhi Chacko, Head of IT Commercial & Innovation, Gatwick Airport, said: "By providing the infrastructure we're opening the door for a wide range of tech savvy airport providers, including our airlines and retailers, to launch new real-time services that can help passengers find their way around the airport, avoid missing flights or receive timely offers that might save them money. We are proud to be the first airport to deploy augmented reality technology and we hope that our adoption of this facility influences other airports and transport providers so that it eventually becomes the norm."
The end to end "indoor blue dot" service is managed by PointrLabs.
 Axel Katalan, CMO at PointrLabs said: "As an ACI member advising on beacon installations around the world and as a company who have been involved in various airport projects from Asia to US, we are pleased to announce that Gatwick Airport will be the first airport with an end-to-end working system with incredible accuracy both in terms of blue-dot location and orientation. Our SDK enables battery-optimised, multiplatform and high performance positioning and other features such as 3D wayfinding through AR and on-screen translation, all of which are now available to be used by Gatwick and their partners as simple as drag & drop."
The system was deployed over just three weeks followed by two months of testing and calibration. Other airports all over the world have also announced programs to develop solutions in association with tech companies to adopt tech solutions, Hamad International Airport being the latest one.