Taking one additional step towards the well-being of travellers, RailYatri – a premium portal for Indian Railways train travellers – has recently launched a unique medical emergency feature in its app. Through it, travellers will have the option to check for vital information regarding medical facilities in the vicinity of their location.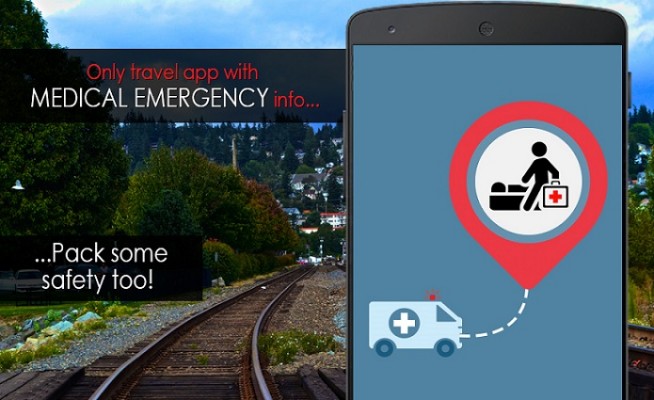 (Image Credit: RailYatri)
The flow of information has been kept simple for the convenience of the travellers. The information provided in the app includes hospital names, precise direction from stations, contact numbers of hospitals and ambulance services. The travellers might require these necessary details during a medical emergency.
Elaborating on the introduction of this feature, according to the article, Manish RathI, CEO and Co-founder of RailYatri, quoted:
"Healthcare has been a longstanding problem for travellers. Thousands of medical emergencies arise during train journeys in India yet no one has really thought about solving the problem. It is heartbreaking to see the loved ones suffering due to lack of information and facilities."
Generally, if an emergency arises in a train, the patient has to suffer due to the lack of information and proper facilities at the right time. Keeping in mind the complexities that might arise in such a situation, this useful feature has been integrated into the app.
Download or upgrade the RailYatri app to ensure the safety of your near and dear ones.
Related Article: RailYatri takes a smart approach to Train Tracking