While travelling in winters is fun, the season brings along many problems for the travellers. Flights get cancelled, trains delayed and roads are a nightmare because of low temperature and dense fog. Technology is an inevitable influencer of the travel industry today. Travellers use various apps extensively to simplify their journey.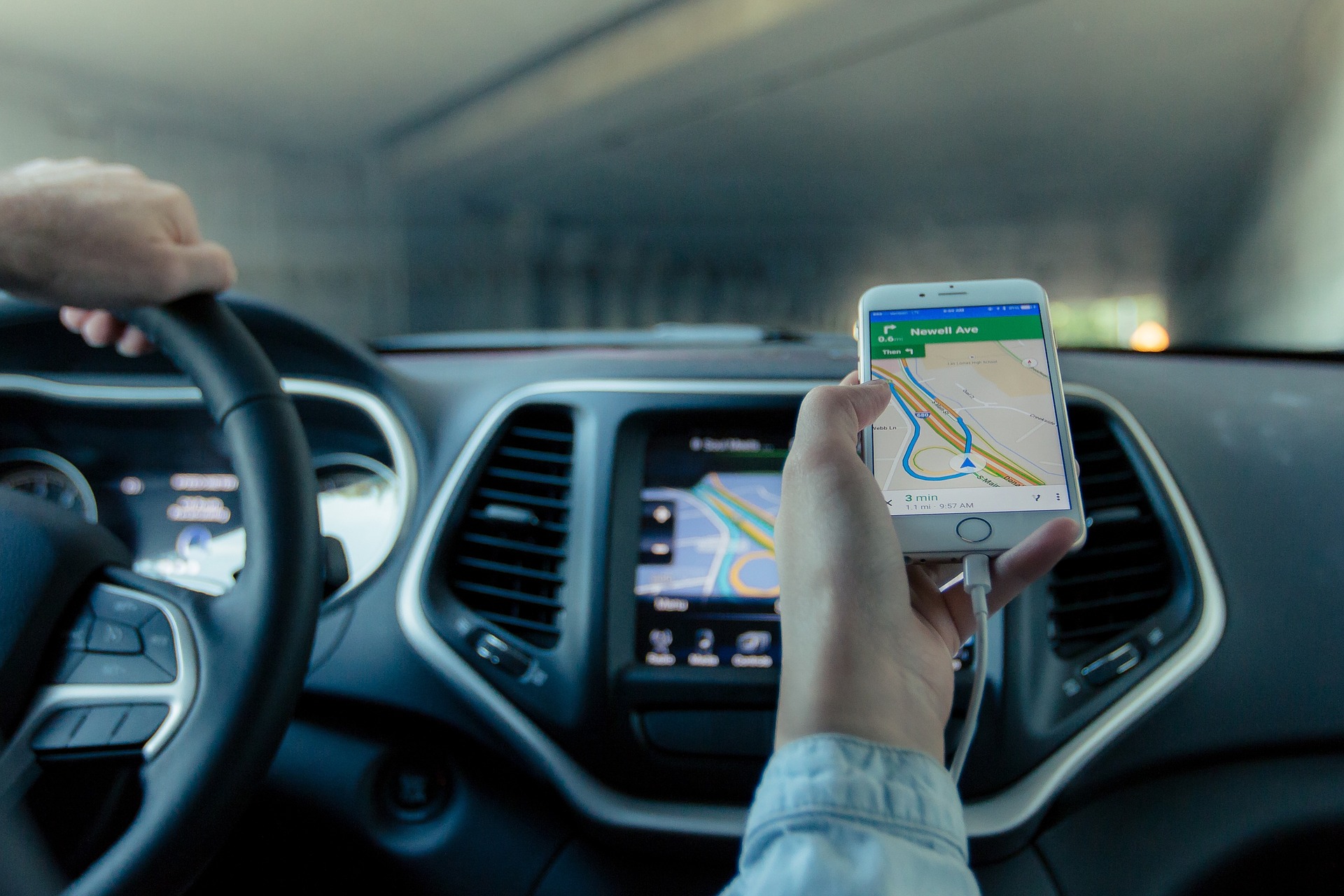 Whether you are taking a flight, train or road, we have listed down the apps that will be of help during the coming winters:
#1: FlightStats
It is a free real-time flight status and airport tracking application developed by FlightStats – a leading travel brand that offers flight data services, trip solutions, and analytics to its customers at the global level. This app has a flight timeline section which helps the travellers get the latest flight updates on their cell phones. During winters as many flights run late or get cancelled, apps like FlightStats can be really useful.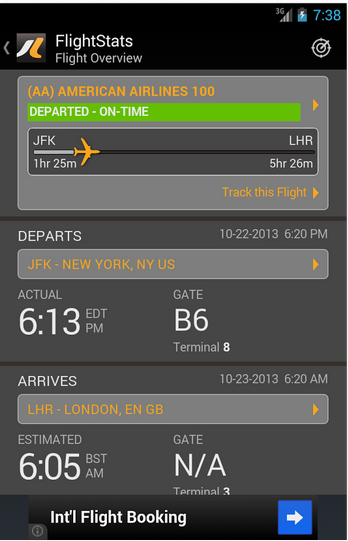 This app has received a rating of 4.0/5 and users have appreciated it for giving accurate flight details and timely notifications for their travel plans. It has a simple user-interface with all relevant features like flight movements and airport weather.
You can download it here.
#2: NTES
National Train Enquiry System Android app is an official app of Indian Railways offering travel services for holiday vacation trips, official trips and daily commute. It has features such as live station, train schedule, diverted trains, real-time status queries and spot your train. In India, especially in winters, trains get delayed due to fog and rains. This app can help you track accurate status of your train so that you don't end up spending hours at the station.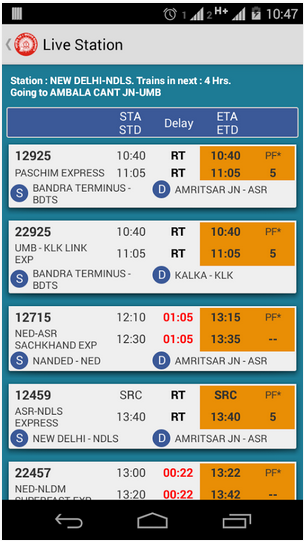 NTES has received a rating of 4.2 /5. While the interface isn't something worth talking about, it does the job. Users have highlighted that it is possibly the best app without ads for spotting trains. It is one of the most trusted apps for train related bookings with nearly 5000,000 installs.
You can download it here here.
#3. RailYatri PNR Status & IRCTC Train info
This mobile application for train bookings can inform the travellers about their PNR statuses, train statuses, accurate wait-list confirmation predictions, GPS based enquiries, train time-tables, seat layouts etc. Developed by RailYatri, this app has possibly one of the largest and most updated train database on Indian railways.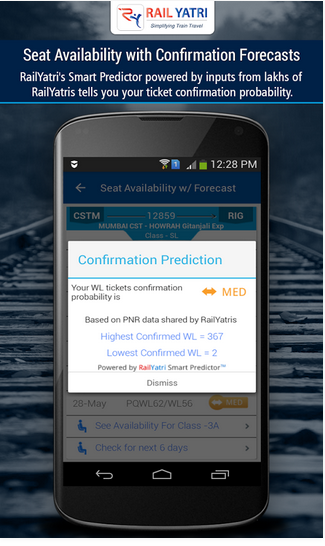 With 4.4/5 rating, this app gives accurate data to the travellers. The app has been designed well and it offers taxi services in over 40+ cities giving it slight edge over NTES.
You can download it here.
#4. Accuweather
Road trips can be fun but unpredictable rain and fog can really hit your plans. Checking out weather information is deemed necessary for most of the travellers. Accuweather offers minute-by-minute weather forecast for cities, towns, latitudes and longitudes. Except predicting the weather in the days to come, Accuweather has current news and weather videos available in English and Spanish. Before you set off, check your route on maps and check the weather of major cities you will be crossing along the way so that you know what to expect.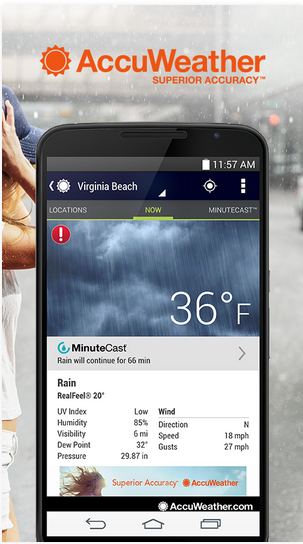 Developed by Accuweather, it has received a rating of 4.3/5. It is considered to be one of the leading mobile apps for weather forecast across the world with around 100 million downloads.
You can download it here.
#5. HERE Maps
Developed by Nokia Apps LLC, HERE allows the download of offline maps so that the travellers can plan their journey ahead and save the maps of the destinations on the phone. This app provides online/offline maps of 100 countries around the world. It has public transit maps and information for around 1000 cities. It has an excellent and detailed voice-guided turn-by-turn navigation feature so that you spend more time looking out of the windscreen and less time looking at the map.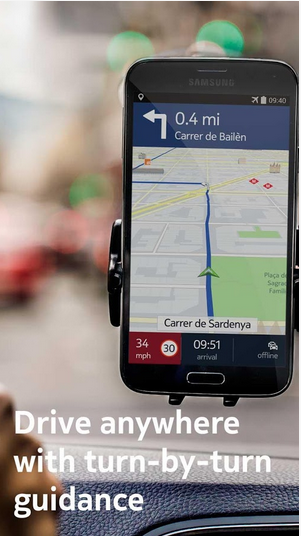 It has a received a rating of 4.4/5 and is mostly considered the best open-source map program in the app world. It is one of the prominent competitors of Google Map.
You can download it here.
What app would you like to add to this list?