Announcing a major business tie-up with Bharti Airtel, OYO Rooms – the leading hotel brand of India – will be providing Wi-Fi and DTH services in all its branded hotels covering 3000 rooms within the next three months. OYO Rooms already offers Wi-Fi and cable TV across all its properties but at this point the services are availed from different providers depending on the individual property. With this association, they will be able to have seamless connectivity and services through a single channel. Not only that but it will also help them cut down on their expenditure on these services as they will get tailor made plans from Airtel.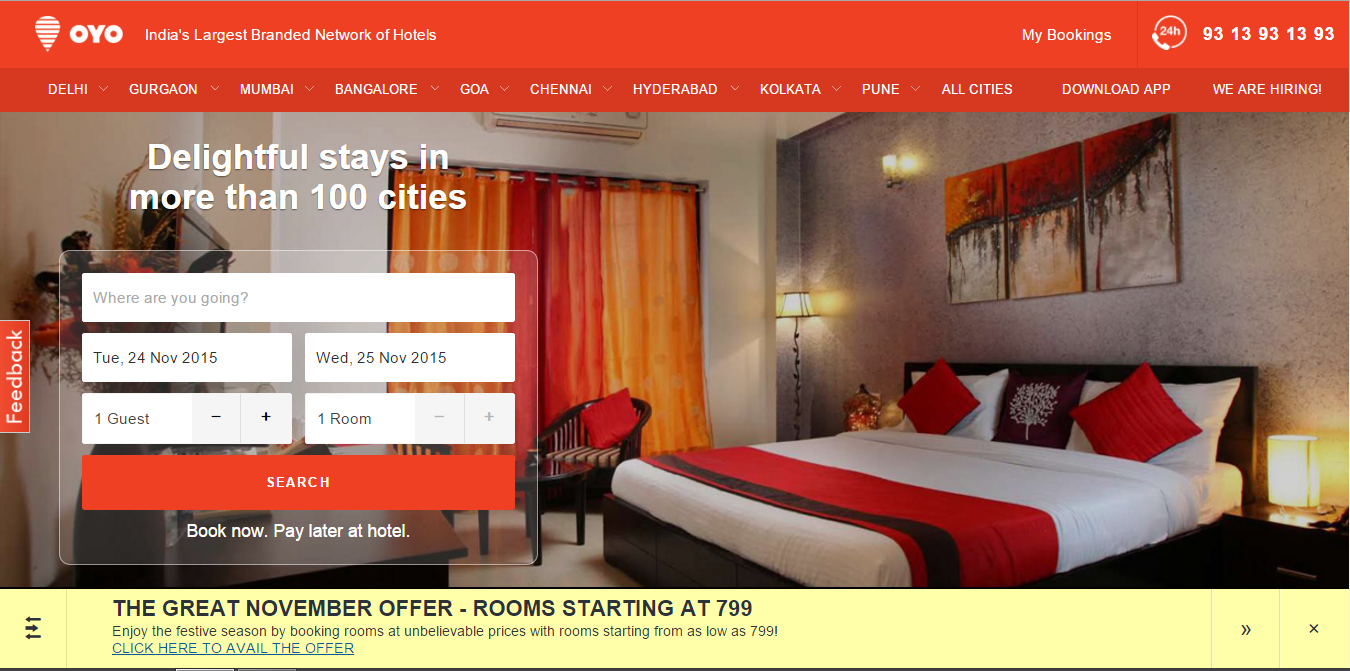 Abhinav Sinha – the Chief Operating Officer of OYO Rooms quoted:
"Oyo being the largest branded network of hotels in India, is very keen to have Airtel on board to provide DTH and seamless Wi-Fi experience for our guests across more than 3,500 properties we have on our platform."
Focusing on the capital expenditure, the hotel brand pointed out that it already has Wi-Fi premise equipment for providing the services. Deploying new equipment might not be necessary. Elaborating on the same topic, the Chief Operating Officer of OYO Rooms stated:
"If they need to be enhanced our estimate is 10-15% of the hotels that Oyo is working closely with them to get it done. The hotel owners are more than happy to invest to improve customer experience. For the DTH connections, just like several other plans Airtel already has prepared a custom plan for us."
Ashish Arora, the CEO for Corporate Business of Bharti Airtel, said:
"We are looking at rolling out services within a quarter across 3,000 rooms as the first phase and once the model is settled it will look at connecting all the properties under the Oyo Rooms umbrella."
OYO Rooms has tied-up with Bharti Airtel because it believes that this multinational telecommunications network is one of the best in the industry. It has 230 million subscribers in India as of June this year. It is the third largest in the world with 303 million subscriber base.
With the goal to change the way people stay away from home, OYO Rooms will continue enhancing customer experience for the travellers in their hotel premises. It has already associated itself with popular brands such as Thomas Cook, MobiKwik, Venuepick, Lookup and Ola to increase its reach and improve its services in different markets.