After the cab rental segment, bus travel is the next big target for many new startups. Over 70 million people use buses in India on a daily basis and companies don't want to miss this huge opportunity. Small startups like Cityflo, rBus, ZipGo and Shuttl are operating in this space providing shuttle services for commuters in different cities and soon Ola is planning to enter this segment. Things will heat up even further with their entry as the other startups are already getting the attention of investors.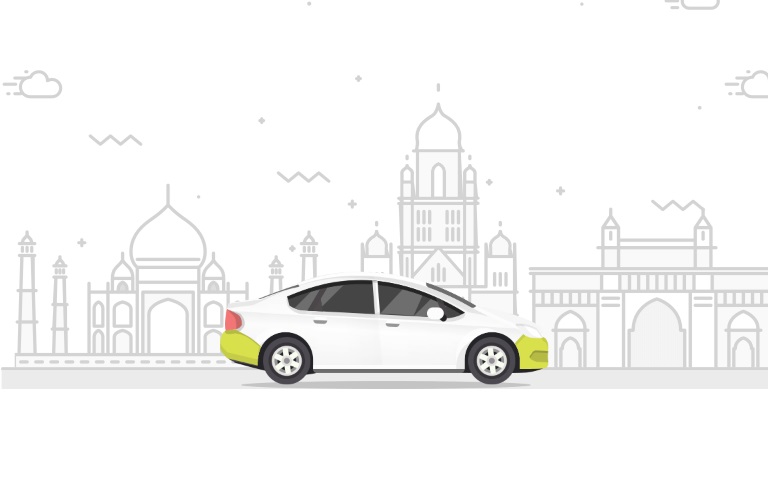 Now Ola has acquired Geotagg, a startup focussed on intelligent transportation systems, to strengthen its shuttle bus service. Geotagg was founded by IIT Madras graduates and the startup is currently developing fleet management, route optimisation and traffic density mapping systems. This is Ola's second acquisition this year after TaxiForSure. Ola plans to expand into various transport related businesses and recently introduced its car-pooling service in Bangalore.
The details of this acquisition haven't been disclosed yet. Ola plans to invest INR 120-150 crores in its shuttle bus service and it will start operations in Delhi-NCR before expanding to other regions. In this region it will compete with Shuttl which uses technology to optimise routes, automate payments and track buses in real time. Ola will employ technology with the help of Geotagg. Geotagg's Raft app offers transit information to commuters that rely on public transport depending on weather status, traffic, delays and occupancy by pulling data from multiple sources. The competition is set to rise with Ola entering the picture. It currently holds around 60 % market in the cab hailing service and will grow in other segments from here.