Self-driving taxis are taking the commuting sector by storm. Otto offered autonomous technology for trucks lately and following it was nuTonomy, an MIT spinoff which recently got funded $16million for the same goal to offer self-driving cabs within two years.
Karl Iagnemma (CEO) and Emilio Frazzoli (CTO), MIT PhDs graduates founded nuTonomy, a Cambridge MA-based self-driving technology for cars, the kind of technology that Uber, BMW, Google are currently developing. nuTonomy refits existing cars with technology to make them driverless.
Singapore has been an experiment ground for nuTonomy. Apart from the investments that pour in, it has an office there and has tested self-driving vehicles. It had started testing out self-driving cart style buggies summoned by smartphones in 2014 but is now believed to test a fleet of self-driving fully functional taxis which it claims can hit the roads by 2018.
The start-up s working closely with SMART (Singapore-MIT Alliance for Research and Technology) as a part of organisation's expansive decree to enhance the lifestyle of the residents. Being one of the many on agenda, Singapore's smart city initiative also covers areas like cashless wallets, open government APIs, a push to promote entrepreneurialism, and increased security surveillance.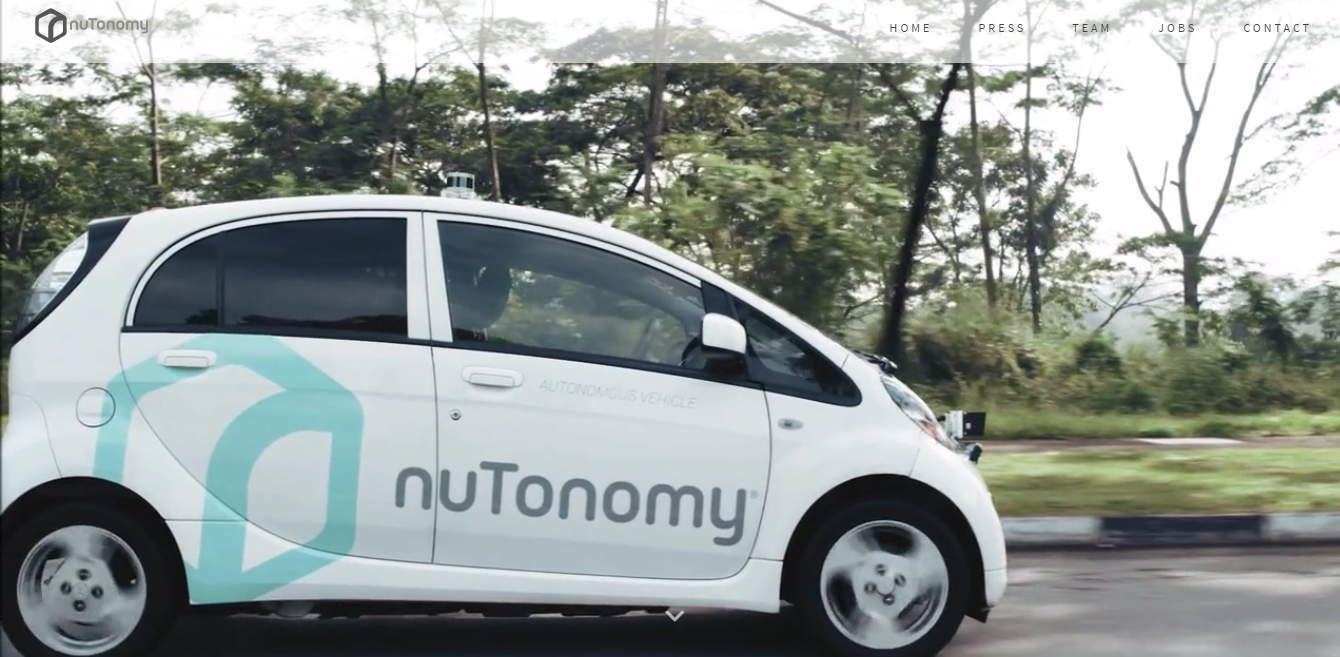 It is the best time for nuTonomy to hit the Singapore roads as the technology has made its debut in the U.S. and it's already trying to create its own space here. The country only introduced its on-demand taxi services in April where driverless cars are now going to become a reality.
The nuTonomy cars being tested in Michigan and the UK where they've partnered with Jaguar and Land Rover.
Source: TechCrunch