Social media and tourism marketing is a match made in heaven. The practice of social media to build destination brands and engage existing and potential audience is immense, and with this realization, the Ministry of Tourism, Government of India, launched a Social Media Key Influencers' Campaign called 'The Great Indian Blog Train'. The campaign involves bloggers from across the world, who have been invited to travel to destinations in the country on India's luxury trains operating across different states.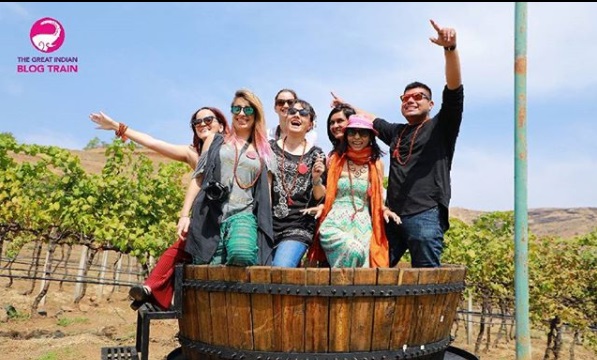 The objective of the campaign is to position luxury trains of India as a unique tourism product, both in the domestic and overseas markets. The campaign will generate widespread publicity for the luxury trains as well as the destinations visited, by way of blogs, videos and photos published by the bloggers and Instagram influencers on their experiences of their journey.
A total of 60 bloggers from 23 countries, including India, are travelling on a week-long journey on four luxury trains – Palace on Wheels, Maharaja Express, Deccan Odyssey and Golden Chariot, in groups of 15 bloggers on each train. While the first group left on February 7 on the Palace on Wheels, the second and third group left on the Maharaja Express and the Deccan Odyssey on February 10, respectively. The last group of bloggers is scheduled to leave on the Golden Chariot on February 19.
The Railway Board, the State Governments of Rajasthan, Maharashtra and Karnataka and Indian Railway Catering and Tourism Corporation (IRCTC) are proactively promoting this luxury segment, and are actively supporting the campaign by hosting the bloggers on their trains.
The ministry of tourism has been making several digital initiatives and one of the newer ones is launch of new digital platform. This aesthetically designed, user-friendly portal makes huge amount of information easily accessible and is aimed at identifying user personas and customizing the content for different travellers.