While the digital revolution engulfs functioning of all major sectors, digitization of travel and hospitality in India has also been gaining enough momentum. This will not only help better define the future of the industry and but will also impact the evolution of the sector in the country.
TravHQ spoke to Ashish Kumar, co-chairman of the Travel and Technology Committee at FICCI (Federation of Indian Chambers of Commerce and Industry), and Managing Partner at Agnitio Consulting, a travel advisory firm, about the digitization of travel in India and how the overall technology inclusion among stakeholders in the industry ecosystem can be realized.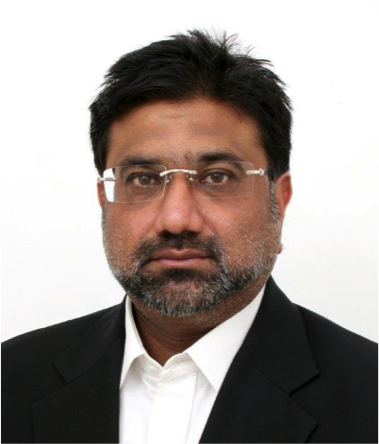 1. What is the core objective of the committee this year?
First of all, as a representative of the industry body and an association that deals with governmental issues, we saw the growth of e-commerce in India – all kind of e-commerce. Today, travel is one of the largest contributor to e-commerce growth in the country. That includes the railway ticket distribution (IRCTC), so keeping that in mind, we saw that a couple of things need to happen. The number one objective was to see that the travel industry adapts to the changing technology and to the way e-commerce and online is affecting their day-to-day working. So, we wanted to see if we could contribute in some way to ease this process and for them to adapt and transfer into the next phase of travel. The second objective is that travel e-commerce is going through a lot of challenges, both from distribution, governance and statutory perspective. So, we wanted to highlight that to the government as a body, for them to adapt it under its policies.
If you look at e-commerce today, it's not only the growth of ticket distribution or companies that have affected the holiday industry; it is also about the incoming foreign tourists, which the government in particular is interested in increasing. Today, if Indian travellers are behaving in a particular manner when it comes to choosing their holiday to go to an overseas destination, or within the country, you can well imagine that the people outside would want to travel to any destination adopting the same practice. So, we thought that for inbound tourism to grow, India had to become an 'Internet Bookable' destination. The current business model is very B2B. For instance, for a tour operator in Germany, handling passengers in India, he will have to contact existing tour operators in India. In order to refine this whole distribution process, this operator in Germany should be able to search holiday destinations anywhere in the world, including in India. A traveller overseas needs to be assured that it is safe to book online, and that all contents are available online. We work closely with the Ministry of Tourism on that to give inputs on new tourism policies, for instance, for the inbound business.
2. Do you see any issue that has been holding India back from becoming an Internet Bookable destination?
Let's start from the source market – the overseas. The Government of India today has an overseas office that markets India as a destination. The first objective for these offices is to change the way they work; their role. They still work in a manner of the time when digitization hadn't hit the world. So, one of the biggest challenge is to adapt India to a digital market in the global domain, which the government is getting conscious about and is outlining funds for these initiatives overseas. The marketing policy needs to become more digital savvy. So should the role of the tourism officer overseas.
The second challenge is to make content available on various sites in India. It could be the department of tourism's website or even the general tour operator's site. You would want an equivalent of an Indian OTA internationally to be able to search for content regarding India, or a tour operator will have to set up a global website so you can search sitting in any part of the world and then construct your own holiday package. This committee is advocating that from the inbound perspective.
3. So, is there a partnership possible between OTAs and the government to cater to this?
An alliance is certainly possible, where established tour operators could put up websites from a global perspective. They also have the strength of handling passengers. I would certainly want to see investments coming in, and at FICCI our focus is on digitization. The smaller agents across the country need help to adapt to the changing distribution pattern so at FICCI, we have forums and conclaves and speakers coming in to help them. For instance, on March 21, we have a conclave where you'll have a 1.5- hour workshop conducted by Facebook on using social media to market your holidays. Social media is obviously playing a great role in travel. We are just helping people get adapted to such techniques.
4. Could you tell us more about this conclave and its objective?
This is the third edition of the Travel and Hospitality Technology Conclave that will be held on March 21 and 22. The first day as a format is delegated to speakers in leadership positions, overseas guest lectures, and other guest speakers slots. There are four to five relevant panels, and each of the panel has five prominent people, which is followed by an informal debate. The second day is focused on travel technology startups. FICCI plays a great role in this. We guide, mentor, incubate in some manner without being commercially involved, help them showcase their ideas. We invite applications from them, they register, and we select some out of them who pitch to a group of angel investors and venture capitalists at the conclave. This year, we have also aligned with the India Angel Network (IAN) to take this travel tech startup platform to the next level. There will be three very prominent people sharing their journey of their own travel tech startups, what it takes to succeed, and what startups should learn from their experience.
5. Going forward, what will be an important play for travel startups in capturing more consumers?
If you look at the travel industry and the way the consumer is moving, there are still gaps. Technology is moving at a rapid space, with artificial intelligence, virtual reality, augmented reality coming to the fore, and the day-to-day pressure for online travel companies to put time and technology spend in keeping their business running is immense. There is a play for these startups to concentrate on these processes, but they cannot be outside the current travel ecosystem. They will need to position themselves within the ecosystem to plug these gaps, go to larger players, get into a partnership role, work with them and provide the bigger operators with the missing links, because the bigger players can't be spreading themselves across all areas. I see a role for tech startups to provide very specific activities and services that then get aligned to the larger travel ecosystem. I don't see any travel tech startup start today and then suddenly become a big player, but they can align themselves towards a specific activity. I would urge the travel tech startups to pay attention to the inbound space, because that for me is still an open sky, and make processes that support the existing inbound industry.
6. What are some of the big changes we can expect in the travel space this year, in terms of policies?
With the Government of India's own policy about regional connectivity in aviation, the UDAN policy, I certainly see the underutilized air strips and regional connectivity becoming much better. The moment air connectivity becomes better, you would be able to access certain regions, which will be a big boost to the domestic travel industry. The North East for instance is badly connected, and so are some areas in Central India. If you get to access these areas decently, traffic will go up automatically. I believe almost 60 percent of all people travelling in the country travel with a religious purpose. There are many well-established tourist circuits like the Tirupati, but there are many more that are ill-connected. If you connect them properly, they will become a Tirupati in their own right. Connectivity would certainly help boost pilgrimage traffic and help domestic industry growth. This will not so much affect the inbound industry, but the upheaval will come in terms of air distribution, because today the online travel industry has grown exponentially on the back of air tickets.