Many people across the globe will celebrate this Sunday as 'World Tourism Day' with great enthusiasm and excitement. The purpose of this day is to make people aware globally about the relevance of tourism and its social, cultural, political and economic worthiness.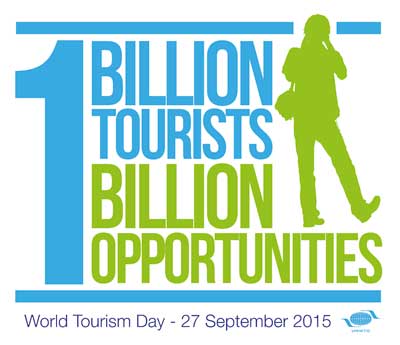 Keeping this in mind, on this World Tourism Day, Gujarat Tourism is collaborating with FICCI in organizing a 'Conference on Role of ICT in Tourism Promotion.' The details of the conclave are below:
Date: 27th September, 2015 (Sunday) i.e. World Tourism Day
Registration timings: 10:00 AM to 10:30 AM
Time: 10:30 am to 1:30 PM (followed by lunch)
Venue: Courtyard by Marriott, Satellite Rd, Satellite, Ahmedabad, Gujrat 380015
The rationale behind holding this conference is to attract more and more tourists from every corner of the societies to the state. This can only be achieved only when well designed communication strategies are designed and implemented. The Tourism industry and ICTs (information and communication technologies) have to mutually assist each other to attain maximum benefits. To further the cause, the Government of India has already initiated the Digital India programme for transforming the country into a more a tech-savvy nation.
In the conference there will be discussions about the best practices and steps that can be executed by ICTs and the Tourism Industry to obtain the maximum monetization potential from both the key players.
Our founding partner, Daksh Sharma will be addressing the delegates at the conference with successful case-studies from Destination marketing organisations.
The programme will have the following particulars: Film on Gujarat Tourism, Launch of Application on Heritage Monument of Gujarat, Launch of Gujarat Travel Mart 2016 with the address by Chief Guest and the formal keynote addresses.
There will be technical sessions on the following topics:
Mobile Technology Solutions for Tourism sector
Scope of Big Data Analytics in Tourism sector
Leveraging Social media for Tourism Business
Securing and Scaling your business
The Changing Face of Social Media for Tourism sector
The Evolution of Travel and impact on destinations
To become a part of this conference and learn from the technical sessions, register here.