The Federation of Indian Chambers of Commerce and Industry (FICCI) is organizing 'The Travel & Hospitality Technology Conclave'. It will be India's first exclusive event on Travel Technology, on 18th -19th March 2016 at FICCI, New Delhi. FICCI is a non-profit association of business firms in India. Over the years, it has carried out many initiatives with organizations such as ATA Carnet, Election Commission of India & Centre for Ethical Life and Leadership etc. to drive social & political campaigns.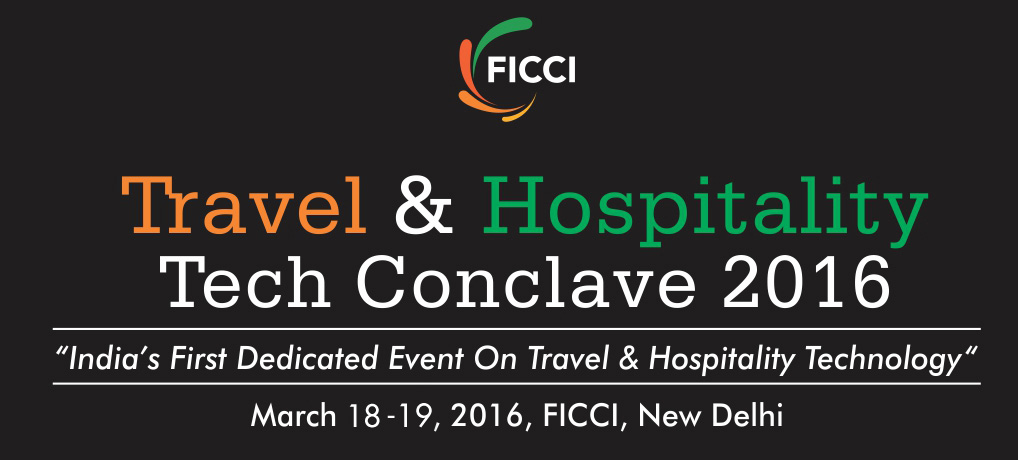 'The Travel & Hospitality Technology Conclave' attempts to bring together the global leaders & upstart innovators from the domain of Travel, Hospitality and Technology & Marketing. It intends to establish new business opportunities and increase brand awareness.
The event is organized for startups and new firms that plan to make a mark in the business world. Their interaction with global leaders will encourage greater business developments. The event will prove beneficial since there'll be structured face to face business meetings between the buyers and sellers, pre-scheduled B2B meetings with prospective clients, knowledge forum, panel discussion, Revenue Management Sessions, Technology Showcase etc. Also, the attendees will be able to generate new business leads and showcase their latest technology/business solution. They will even get a chance to mingle with the key stakeholders from Travel & Hospitality, Information Technology, E-marketing, mobile application and web designing industries and bloggers. The attendees can participate as registered sellers and make bookings to meet the prospective buyers from Travel agencies, OTAs and transport agencies.
FICCI is organizing this event in association with TravHQ – as the media partners of this association.
For more updates on the conclave watch out for stories on TravHQ and visit their website here.