In the arena of live-streaming content, Meerkat was the best there ever was in 2015. This much-raved video streaming app has reportedly been shut down and pulled off from the app store today. Yes, the interest in Meerkat had started to fizzle a long time back as Periscope had come out with outstanding expectations then. And now, Meerkat is just dead.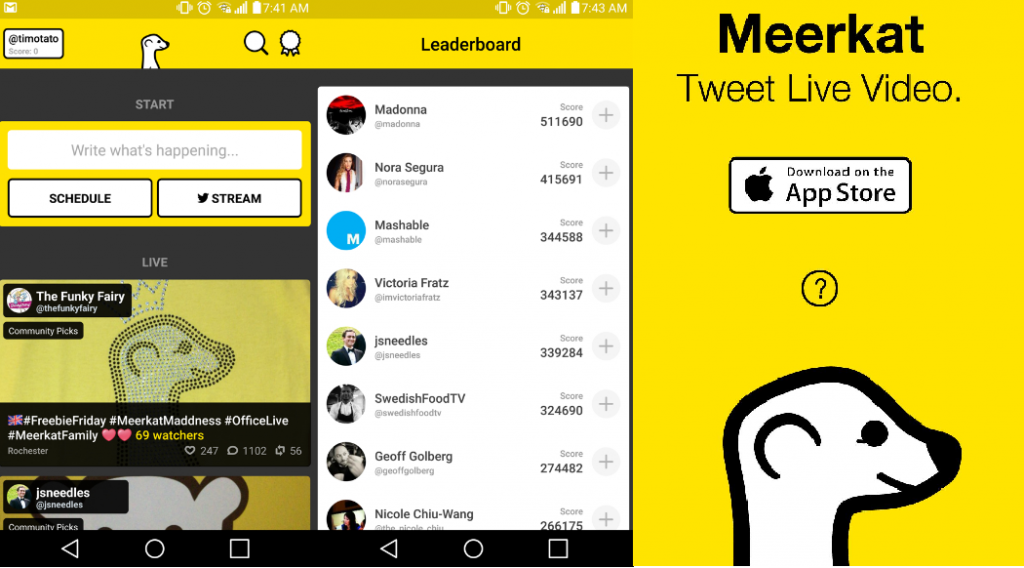 The company backing the Meerkat has been said to shift its focus from public streaming to private social networking, Houseparty. The co-founder Ben Rubin announced that Meerkat has been pulled off from the app store.
https://twitter.com/benrbn/status/781914958401384450
The company is currently focusing on a group video chat application that lets 8 people jump into parties with a drop-in-drop-out style. The company is calling it a "synchronous social network" — a place to be together even when you're apart. This move came when Periscope had taken over the live streaming market by a huge margin and Twitter had taken it under its umbrella. Turns out, Meerkat users didn't want to broadcast themselves on a regular basis and a little more scratching revealed that they enjoyed live-streaming only when their friends and family could do it together. Hence, Houseparty.
The travel marketing community had also passed an 'Aye' in the favour of Periscope as it was quick to surge ahead and attract numerous brands as well as users. Although it has more to live up to after Facebook integrated live videos feature in its app, one thing is clear; one of its competitors has closed shop and moved to private broadcasting.
Source: Techcrunch