Medical tourism is gaining grounds with tens of thousands of patients willing to travel abroad for a better medical solution than in their respective hometowns. By increasing the affordability of the travel due to low-cost airlines, this option seems so much more appropriate for patients who plan on saving up to 30-70% on their medical procedure invoices. The combined market size of the healthcare market is estimated at $4.7 trillion USD with the global medical care market estimated at $55 billion USD growing at an outstanding rate of 15% annually.
Medical Departures, an innovative initiative in the medical tourism space, helps patients find, compare and book medical solutions around the world. It is seen to be as an Airbnb for the medical tourism where travellers are patients and their hosts are qualified medical professionals. Medical Departures, a Bangkok-based start-up, was founded in 2014 and has helped 50,000+ global patients find quality medical care at prices they can afford with its simple, online platform. Medical Departures offers more than 5000 doctors to patients in over 33 countries to choose from. It announced its completion of USD 2.5 million Series A funding from a Singapore-based venture capital fund DMP spearheaded the round with Hubert Burda Media, CyberAgent Ventures and OPT SEA as participants. This move will boost medical tourism in South East Asia market and will assist ventures like them to gain traction.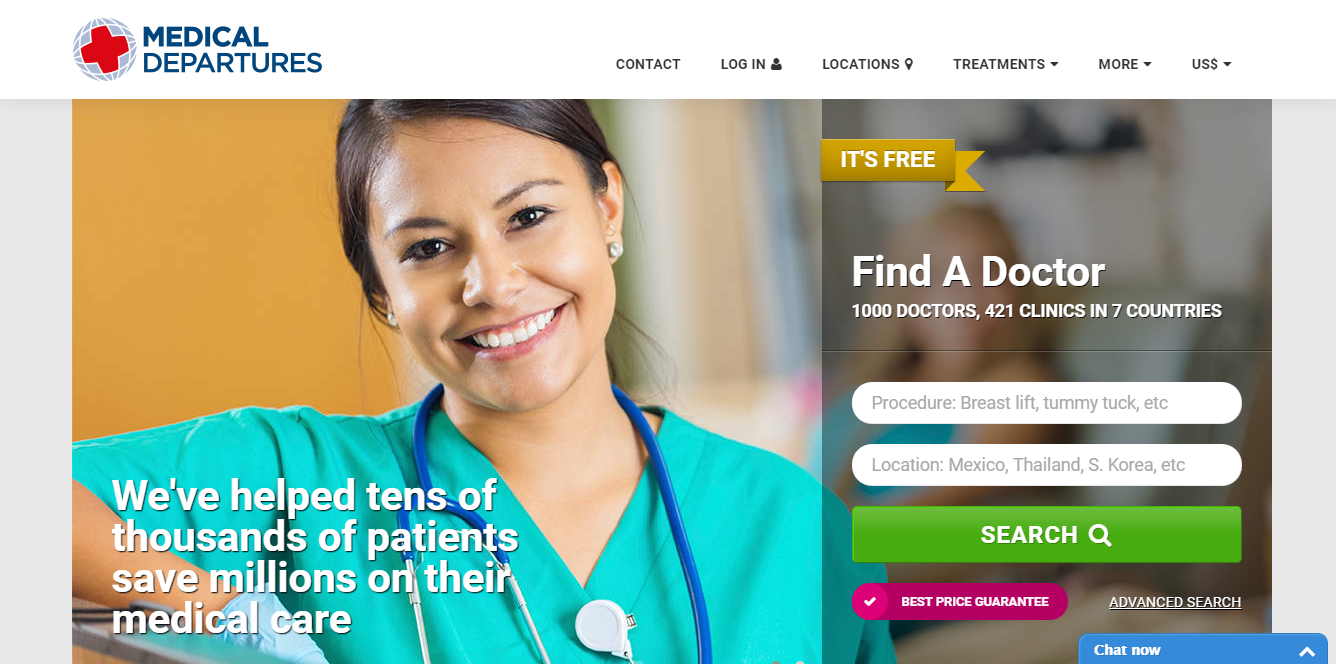 The top healthcare destinations include Costa Rica, India, Israel, Malaysia, Mexico, Singapore, South Korea, Taiwan, Thailand, Turkey, and the United States. Asia is an emerging geography in medical innovations and world-class health solutions. The government and private sectors are investing in the healthcare infrastructures and tourism initiatives. Because of such directional approach by the running government, it has been observed that here's an increased amount of international patient inflow.
Founder and CEO Paul McTaggart says,
"The funding will be used to accelerate the growth of Medical Departures in key destinations such as Southeast Asia. We will use these funds to build what has made us successful to date; making it easy & safe for patients to find high quality global medical care for less, and to assist doctors/dentists/hospitals to promote their world-class medical treatment to the planet."
Mark Suckling, Principal at DMP, added,
"Technology start-ups focused on the healthcare industry in Asia have seen a lot of investment in recent years. Medical Departures is tackling a unique opportunity — helping overseas patients benefit from excellent and affordable medical services available abroad. Medical Departures plans to continue to expand the range of clinics and procedures it offers, both in Southeast Asia and other regions, which already include Latin America. We look forward to working with the Medical Departures team to support their ambitious plans to become a global player in this business."
DMP focuses on investment in emerging markets that have recently joined the global digital transformation process. Specifically, DMP looks at the development of the online presence of the start-ups and its supporting infrastructure. The association is much looked forward to by both the parties.