The investment game in India is up by a notch because India is such a nurturing ground and has a conducive environment for the start-up space. The problem with some start-ups is that they think as soon as the idea gets generated, raising funds would be a cakewalk. This is where they lack in understanding that the investors are always on a lookout for a different angle, a different story, a different expectation. The pointers that some of these investors give in are a major insight how the investors vary in their expectations and viewpoint with respect to a start-up's approach to generating funds.
The panel at the FICCI Conclave included-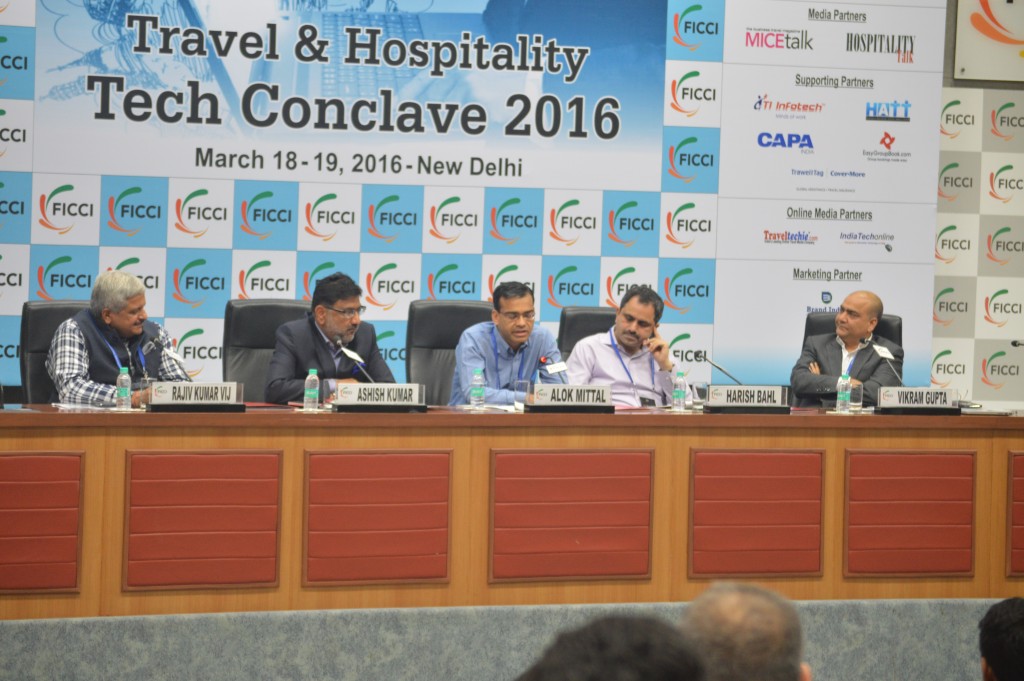 Moderator- Rajiv K Vij, CEO, Carzonrent India Pvt Ltd,
Speakers- Ashish Kumar, Managing Partner, Agnitio Consulting LLP, Alok Mittal, Angel Investor, Co-founder and CEO, Indifi Technologies Pvt Ltd, Harish Bahl, Founder and CEO, Smile Group, Vikram Gupta, Founder and Managing Partner, IvyCap Ventures Advisors Private Ltd.
Identify the right space for raising money
The entrepreneurs have always been keen to pitch their idea to the investors with a dynamism. But how do they identify the right fit for their project? It is very imperative and essential that they approach the right market for their start-up like Venture capitalists, banks, seed funding etc. They need to find the right people to network with such as IAN, Venture Capital Arms etc.
10 fundamental facts about Indian start-ups
The millennials are taking over the current scenario. The average age of a people founding a start-up is 28.
5 billion is the estimated fund that the start-ups raised in 2015.
110 incubators and accelerators in India.
Third highest number of start-ups after the US and the UK.
80k to 85k employments generated in Indian Start-ups.
3-4 start-ups are born every day.
5 million average valuation for a start-up.
13-15% motion of start-ups in e-commerce segment itself.
65 M&A deals in 2015.
292 active angel investors in 2015.
Is fund raising an art or science?
Some say it comes down to being an art as there can be no proper evaluation of any organization. Meanwhile, the start-ups forget that just a gleam of technology or a disruptive idea cannot run a business. They have to build a business which cannot happen with just an idea. Adding to its woes is a thought process that funding could be generated based on their disruption. It is definitely a science as their business model should show how the start-up would scale.
A list of certain questions that every investor propounds forward comprises of just one outcome- not how much we are investing, but how much are we going to make from them. There is no set formula for giving the right pitch to the investor as far as the start-up is clear of what it's bringing to the table. Questions are like- What's so unique about you? How would you differentiate yourself with the others? How will you get a value to the VC? etc.
It depends largely on who are start-ups raising money from. In the end, if there is money involved from some third party transactions or the angel investor's money, funding comes down to being a scientific operation. It's more science to invest in a mature company than on something which is prematurely driven on assumptions at the initial stage.
How significant is "the story" of a start-up?
That's where the genesis is going to happen. That's where the risk capital is going. A good story will fetch the start-ups with better investors as that's where they can see the spark flying and their money going. To have a good story means to have a thorough knowledge of the market one's stepping in, it means having a direction to just an idea and it means to point flaws in the system. 80% of investors are attracted to the art of storytelling. A horribly told story is as good as a ship without sails because it will never leave shore which makes it an important credential in seeking investment.
These investment tips are broad points a start-up should remember while pitching for their fundraiser. For more updates on Conclave stories, read here.