Hospitality sector is expanding radically and is creating waves in how traveller's experience matters during a stay. Delhi's Tech Conclave at FICCI saw some disruptive ideas in making hotels smarter. A panel discussion was held on how today's hotel operations must change to cater to tomorrow's travellers. Tomorrow's travellers will be even more digitally enabled, and catering to their needs will require an evolution in hotel operations. From finding and booking rooms to creating enhanced experiences for guests, technology is a vital component of success for the hotel of the future.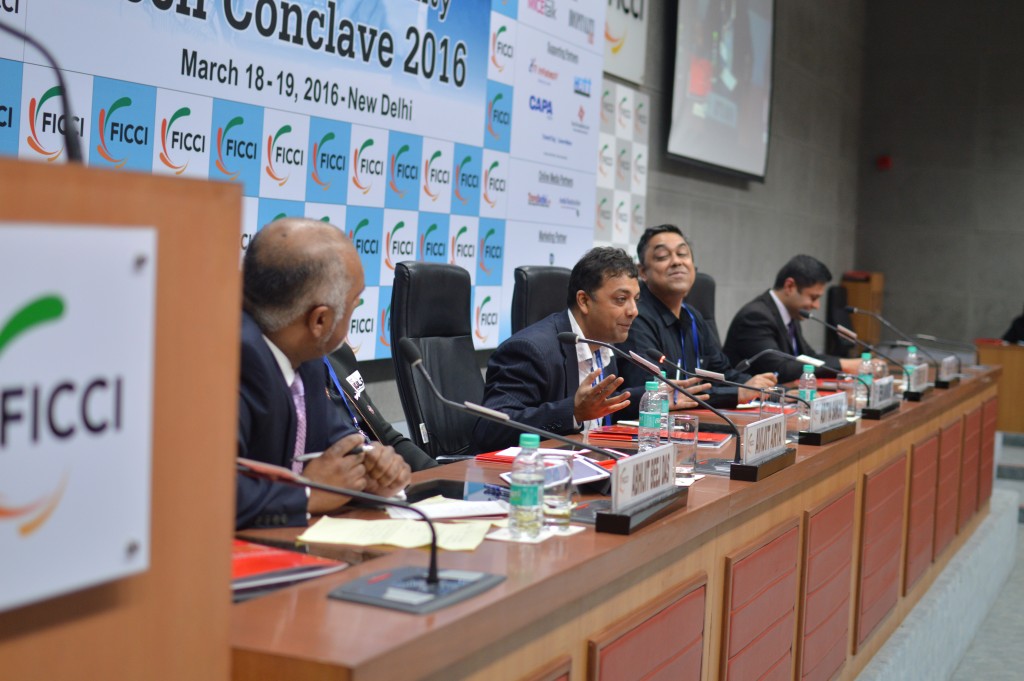 Moderator: Abhijit Beej Das, President & CEO, Boston East India Hotels
Speakers: Avijit Arya, Chief Mogul, Internet Moghuls, Aditya Sanghi, Founder & CEO, Hotelogix, Deepak Mavinkurve, CEO, Repufact,  Yogesh Chandra, EVP, RateGain.
The key points to take from this session were as follows-
#1 The advent of technology in making hotels smart
The airline industry big banged when their game of distribution changed through the technology present at that time. Before that, they paid 25-30% to the intermediate parties such as agents or distribution charge to GDS as commission. The hotels are going through the same thing in the current scenario. Technology could turn tables for them as they can connect to the travellers directly and surpass this overhead pricing and save that 25-30% that had cost the airlines a great deal of their  revenue. By adopting these technologies the hotels can be smarter.
#2 Experiments are imperative in creating an impressionable experience
A transformational stay at the hotel is what would make a hotel smart. It's ability to make an everlasting impression by incorporating innovation is what is going to set them apart. For this, the industry should employ an experimental budget every month that would back such innovation and would help the hotel in customer retention. If there is a gap in implementation, the customer acquisition gets high. There develops a lag in reaching to the customer.
#3 Apps are the yellow pages of the millennials
We live in a SoLoMo era; rightly put as Social, Local and Mobile era. Using these pillars to build a customer database should be the way to go about it. All operations should be automated. From booking a hotel to choosing the floor and the room one wants to stay in, from asking for a hot towel to ordering room service or turning down maintenance; everything should be app reigned. Apps should be used to operate backend functionalities as well as front run manoeuvring.
#4 Manual intervention is a necessity
Personalisation is very important in the hospitality sector. Smart hotels should acquire the customer through apps and retain them in future through personalisation. Apps are good at the exploring and researching stage but a little manual intervention is important to understand the customers' concerns. To drive the base into loyal customers, the hoteliers should commit to a personal touch. Discount by aggregator is a short term strategy. It happened in the airline industry in the past and the hotels are currently facing the same situation. They have to know that online reputation management cannot be outsourced. If the hotels aren't participating to know what went wrong, then they will never be able to bridge the gap between the customers and the management.Guest intelligence solution should be provided. Products like Repufact takes this concern to another level and gives customized solutions to the hoteliers.
For more such stories on the FICCI Conclave, read here.