The travel industry has gone through a series of disruptions and the process is still ongoing. The travel agents were replaced by OTAs with the increase in adoption of internet and now a new breed of travel marketplaces is trying to hit the OTAs and give the guns back to travel agents and small providers. Mobile is the propeller of this transition and during the recently concluded FICCI Travel & Hospitality Tech Conclave, this made the topic for an interesting discussion. The panel moderated by Gaurav Chirpal, CEO, Quadlabs Technologies saw participation from Michael Lyngdoh, Co-Founder, Tripoto; Pratiroop Mehta, Director-Product Management, TravelTriangle; Chitra Gurnani Daga, CEO, Thrillophilia and Praveen Kumar, CEO, TripHobo. Here are some key pointers that were highlighted during the discussion: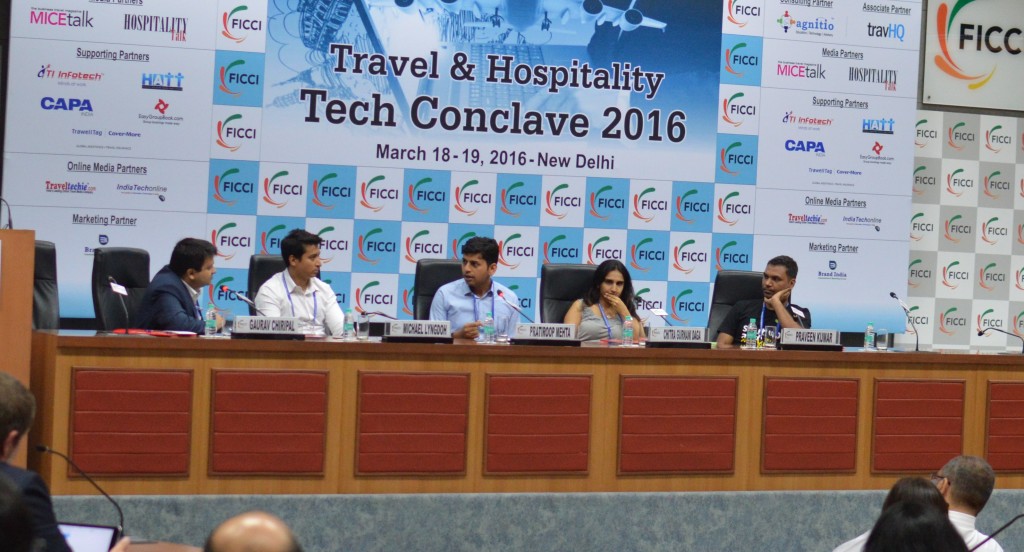 1- People don't like to book bundles
While opinions varied around this topic, the general observation by most of the marketplaces is that people don't like to book in bundles. They use the trip planning services to put together their plan and just book the activities or experiences. Providing them the flexibility to do so helps with the conversions.
2- Competition doesn't have to result in losses
Marketplaces are not only giving travel agents and small activity providers a platform to sell but also increasing the competition between them. However the competition doesn't have to mean that the providers are cutting down prices. This challenges them to be more efficient and strike the perfect balance between price and quality.
3- Customers understand the role of curator
Marketplaces often act as a layer between the provider and customer and while earlier the customers would often blame the marketplace for a bad experience, the modern travellers understand the liability of a marketplace and a provider. They expect the marketplaces to maintain standards and give the customer an ear but not beyond that.
4- Mobile still needs to be pushed
The mobile market has grown tremendously and lot more people are planning their trips on mobile. Still the conversion rates aren't very high and the segment will need lot more investment to push as a primary platform. This is because visuals play a significant role while booking an activity or experience and people prefer to check them on a larger screen.
5- Chat and call support helps conversions
Booking a hotel or flight doesn't take long and a large number of travellers are booking them quickly even on mobile. However when it comes to activities, people often want to talk to someone before they go ahead and book. This is where having a chat support helps with the conversions.
As these platform grow in scale, they will use data and technology in ways to minimise the friction in the process and help providers better meet the customer expectations. This is an active industry segment right now and we can safely assume that we will see more interesting developments here.
You can find other stories from the FICCI Travel & Hospitality Tech Conclave here.