Online travel marketplaces add a layer between the provider and customer to guide the customer and provide quality service. In the past few years, we have seen growth in this segment of travel industry. As the competition between online travel marketplaces turns intense, they are constantly pushing themselves to please the customers in different ways. One of them is to ensure high quality standards and that is exactly what TravelTriangle is trying to do.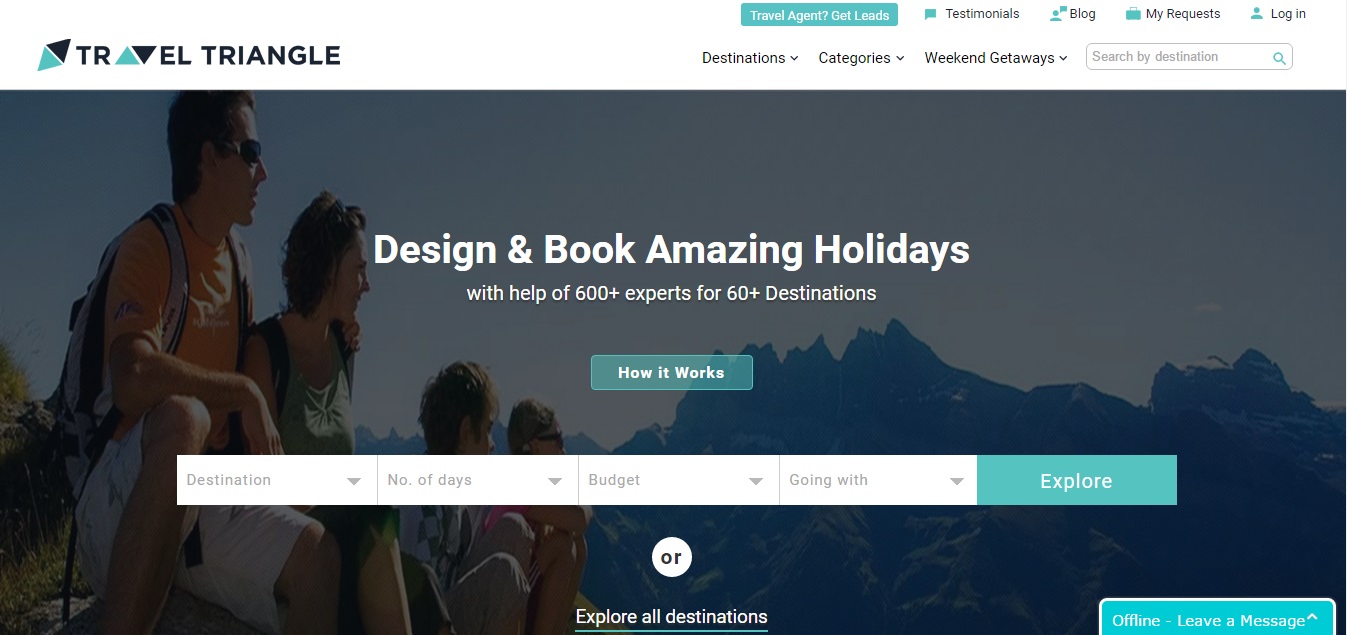 People don't want to spend the weekend in the comfort of their home anymore. They are looking to travel and explore new places on every chance they get. TravelTriangle offers weekend getaways from a large number of Tier 1 and Tier 2 cities to cater to such travellers and as you would expect, it equal amount of interest from women travellers as well. However they are also concerned about the safety and hygiene issues they encounter during their travel.
During their research and market understanding, the team at TravelTriangle notice this challenge and the realised the need to put systems in place to inspire confidence in the women travellers.
Speaking about the research, Rohit Garhwal, AVP Sales – Weekend Getaway Experiments, said, "There are so many issues on a ground level as far as women travel is concerned, and they are beyond the normal concerns of 'what kind of hotels' to 'what kind of place they will eat'. In case of women, we realized that proper Hygiene goes a long way in creating an impact. Clean washrooms during the trip, right amount of stoppages while travelling, and security and safety are amongst the most critical buckets."
To ensure safety, they verify the details of bus drivers and co passengers while offering priority seating for women. Along with that, they add additional security measures for women only trips to create secure and joyous holiday experience for them.
He added, "We are obsessed about our customer feedback and we take it very seriously. Even a single mistake can lead to heavy losses to partners, and even teams." TravelTriangle claims that the strong focus on delivering quality has received them 94.56 percent positive response since its inception.
Despite so many players trying to organise this segment, it continues to be highly fragmented posing various challenges. Tech enabled marketplaces like TravelTriangle are trying to change that and minimise the unpredictability. Small steps like these go a long way in gaining the trust of customers and positioning the brand well in the highly competitive market.
You can read more about the fast growing segment of online marketplaces here.