For how many of you have felt the need of an alternate SIM while travelling? The roaming charges have burnt the roof and getting a cheaper alternative is a painstaking process. In the midst of all the drama, a Hong Kong-based Tink Labs suggests a better alternative. It has come up with a designated mobile device especially for hotel rooms that the travellers can use it for free. As we speak of the benefits, Tink Labs has raised a whopping $125 million to boom the idea in hotels worldwide.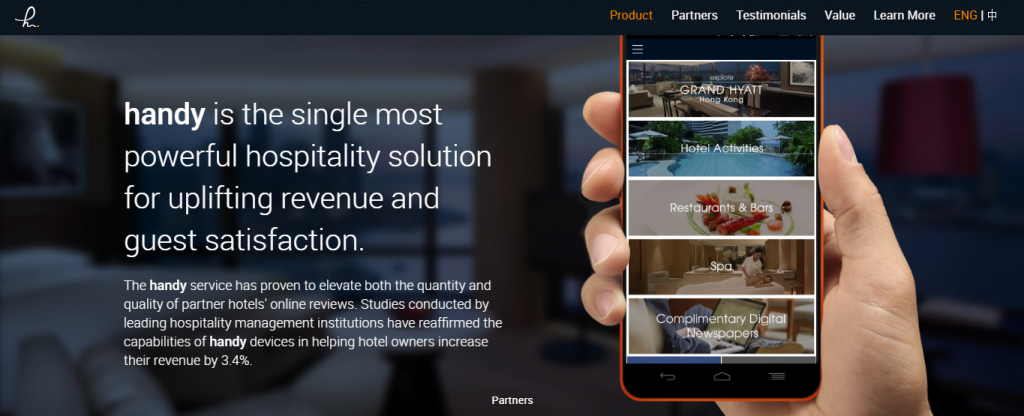 This round was sponsored by a current financier and a manufacturing giant Foxconn(via its FIH Mobile unit) with participation from Sinovation Ventures, the investment firm from ex-Google China head Kaifu Lee, and Cai Wensheng, a prolific angel investor who is Chairman of popular Chinese photo service Meitu.
Tink Labs CEO, Terence Kwok hinted the company's valuation to be around $500 million which would place it to be the highest-valued tech start-up in Hong Kong, and certainly one of the mist notable in Asia. Kwok is determined to remain discreet and focused on business.
"We're not a unicorn yet, but are more than halfway there. We've kept a low profile even though there's a consumer element to the product," he said.
The Labs had begun as a device rental service that targeted travellers at airports but now has moved its focus towards hotels where they generated a humungous amount of traction, raising over $170 million from investors to date. They have said to be working with Starwood, Accor, Shangri-la, and Meila.
The technology that they are raving about is their flagship product Handy which is a smartphone for hotel guests. The features are pretty much the same as any normal cellular phone with calling and messaging capacity, it also includes the amenities provided by the hotel and the nearby activities.
The two-way model is a win-win for both the parties; guests get a free device and service where the hotel gets a powerful channel through which they can engage their guests.
Tink Labs is right now dependent on Foxconn to produce their devices but they are turning things up by introducing phones that they have designed themselves. The company is ready to roll out their bespoke devices next year in April that wouldn't have to rely on a heavy OS like Android and at the same time do things like control TV set in a hotel room, and more.
The current market of Handy stands at 100 hotels with nearly one million travellers using it every month. It started off focused on Asia with nearly half the hotels of Singapore using them plus 25 percent of London.
Handy makes the hoteliers realise their dream of retaining loyalty customer who generates serious revenues.
Source: Techcrunch