Wheelstreet, a two-wheeler rental start-up, raises a $500,000 from early-stage seed and pre-Series-A venture fund Broadbean Capital Services. Wheelstreet is a Delhi- based aggregator for two-wheelers in rental space.
Into 15 months, this online aggregator platform in the rental space has more than 25 vendors in Delhi and three in Bengaluru. The portal has around 2,000 motorcycles listed, including at least 50 premium bikes ranging from Harley Davidsons, Suzukis and Kawasakis to Hyosungs and Royal Enfields.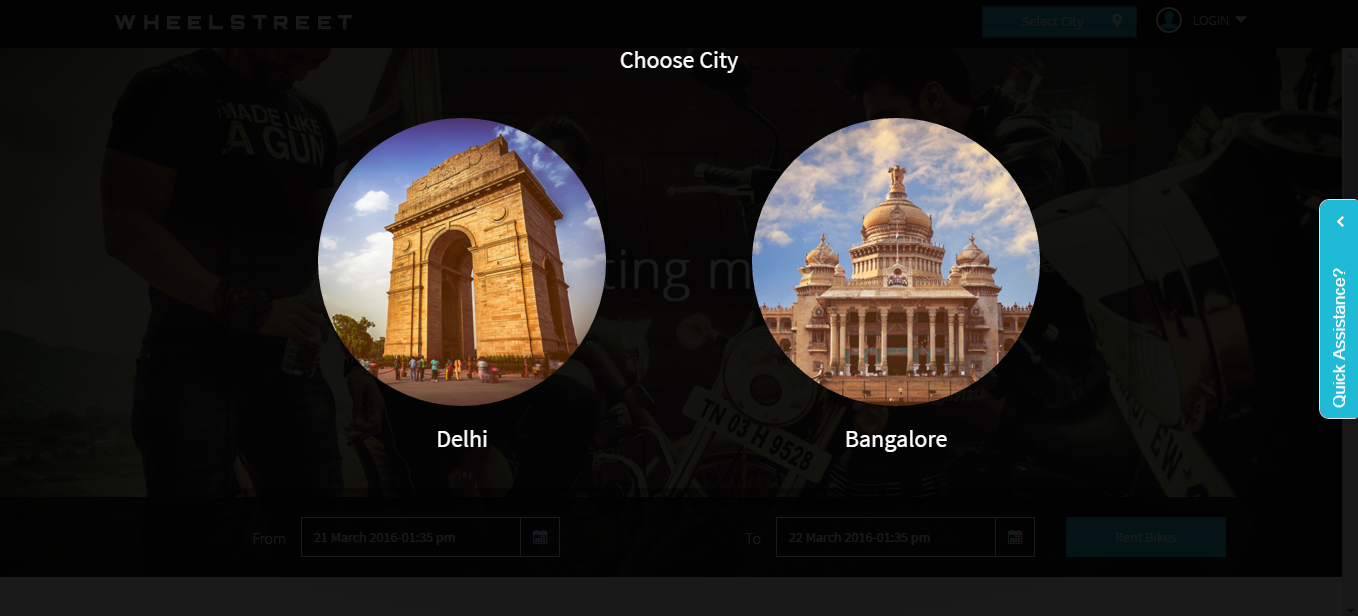 The firm raised the funding to expand its footprints beyond the current ones to Pune and Hyderabad in near future. It aims to provide consumers with a solution to real-time availability problem and dealing with end-to-end solutions. These solutions include hassle-free booking process, online payments, driving licence, mobile number, e-mail and Facebook log-in verifications, competitive pricing and giving an assurance to vendors that their bikes are in safe hands.
Pranay Shrivastava, co-founder and chief executive officer of WheelStreet, said in a statement on Monday.
"Two-wheeler rental aggregation is an untapped market. Motorcycle rental marketed is a largely unorganised space, which presents great value not just for commuters, but also for people looking at recreational use of motorcycles. Our initial experience in the Delhi market has been very encouraging with over 14,000 rides already done"
The company has so far completed over 14,000 rides in Delhi and Bengaluru, generating revenue of over INR 60 lakh per month. The average deal size goes up to INR 8,000 per transaction.
Kapil Bhandari, Managing Director of Broadbean Capital realised the immense potential this aggregating portal possess as he believes that India is majorly a two-wheeler nation and will continue to be one since its economic convenience is huge. He puts forward that the scalability of the model is immense which convinced them to fund it in the first place.
Source: Business Standard.