Many say that India is a destination best explored on two wheels. One of the largest markets for two wheelers, India has seen a strong shift in the use of motorcycles for personal daily transportation to adventure travel. The entry of some of the most renowned names in the two wheeler industry has further fuelled the growth of this segment of travellers.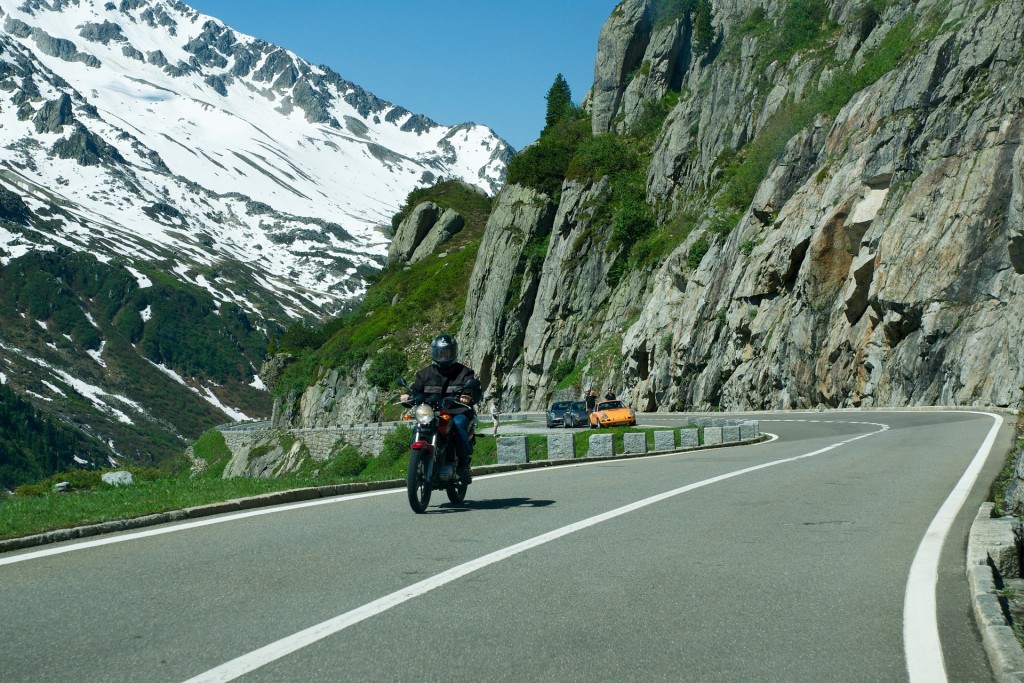 While for a large number of motorcyclists, the motorcycles serve both the purposes, there is an increasing number of enthusiasts who use them only for occasional weekend getaways or a roadtrip once a year. Owning and maintaining a costly piece of machinery hardly makes sense for them. That is why a large number of motorcycle rental platforms have come up to provide for such travellers. While such rental services have been around for ages at popular tourist destinations, they have been largely unorganised and unreliable. We have listed down some services that allow you to rent a motorcycle with ease without any hassles.
#1- Driven
Driven offers both motorcycles and cars for rental. While they are offering the motorcycles only in Hyderabad and Vizag for now, they will soon be adding Chennai, Bengaluru, Pune, Goa and Delhi to the list. Among rental services, they seem to have the best lineup of motorcycles ranging from premium street bikes and adventure tourers to high end cruisers and sportsbikes. They also offer riding gear like helmets & jackets and accessories like GoPro for your motorcycling adventure.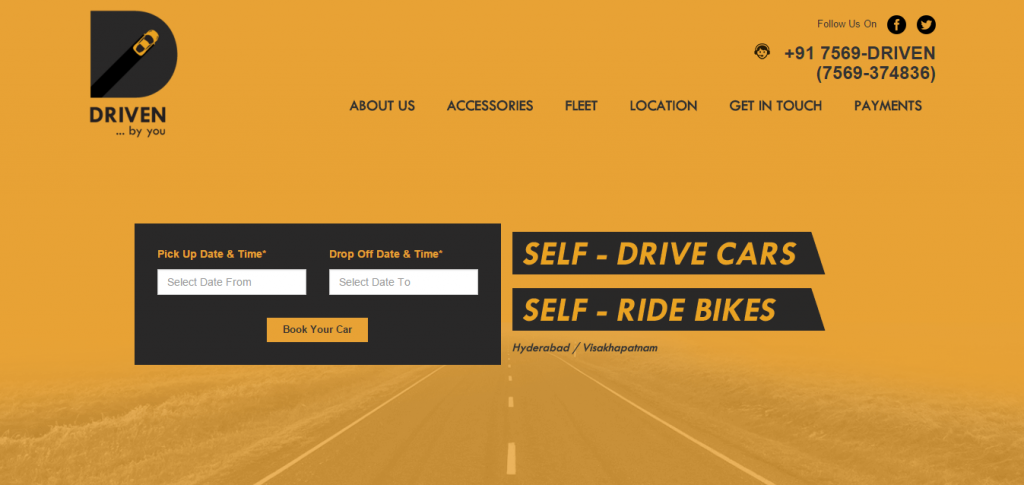 Prices start at INR 1,500 per day for the KTM 390s and go all the way up to INR 15,000 for the Triumph Rocket III. Security deposit varies according to the cost of motorcycle and hovers around 5-8 % in most cases.
#2- Wicked Ride
Operating in Bengaluru, Jaipur, Udaipur, Mysore, Bhuj and Ahmadabad, Wicked Ride hasn't got a shortage of options for your weekend ride either. Except the superbikes, they have got almost everything an enthusiast would love to ride, including the premium cruisers and adventure tourers. Booking and renting a motorcycle is easy and there are no security deposits to worry about.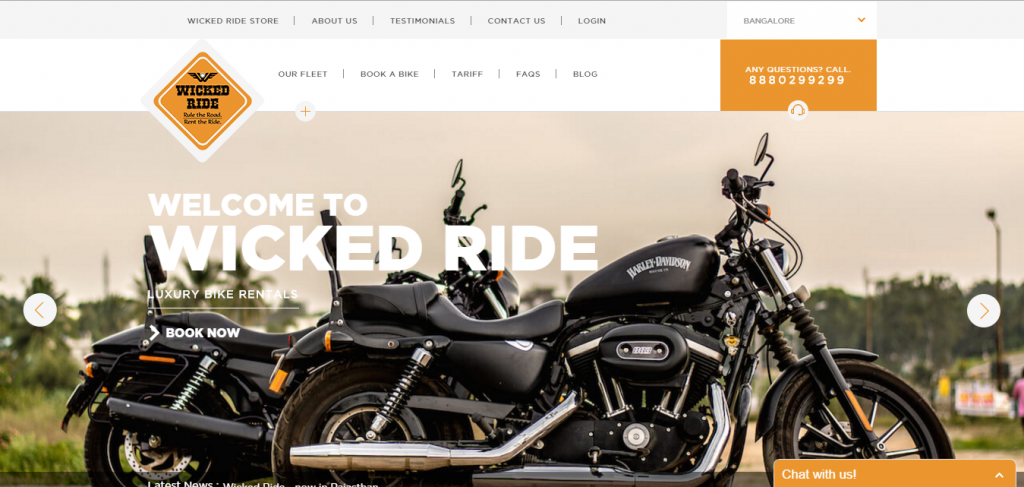 The rental costs are different for weekends & weekdays and also vary according to the duration of rental. Daily rental prices are along the same lines as Driven.
#3- WheelStreet
WheelStreet is another platform trying to organise the motorcycle rental market. It is different from the previous one as it is an aggregator in this space. There are quality checks in place to offer decent motorcycles to the customers and with the help of multiple vendors, they are able to offer a good number of options. They are currently operating in Delhi only but expansion to more destinations is on the cards.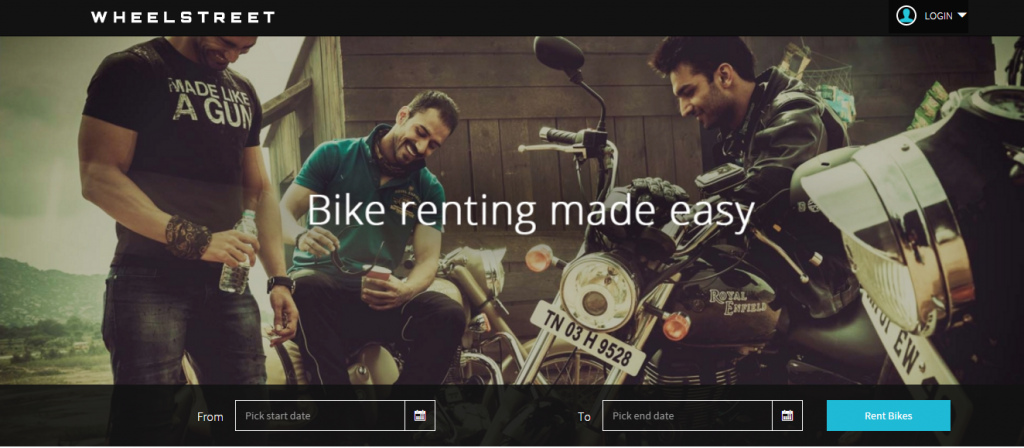 The starting prices on WheelStreet are lower (INR 500) as they have got some budget motorcycles from domestic manufacturers on offer as well. The security deposits start at INR 3,000 and go up with the cost of motorcycle.
#4- Rentomojo
Operating across Delhi-NCR, Bengaluru, Mumbai and Pune, Rentomojo is another platform betting big on the rise of sharing economy. They offer furniture and vehicles for rent. The options on their website aren't spread across many categories but they have got the popular choices of motorcycle travellers on offer. Along with that they also have many motorcycles from the lower end of the spectrum for travellers looking for pocket friendly options.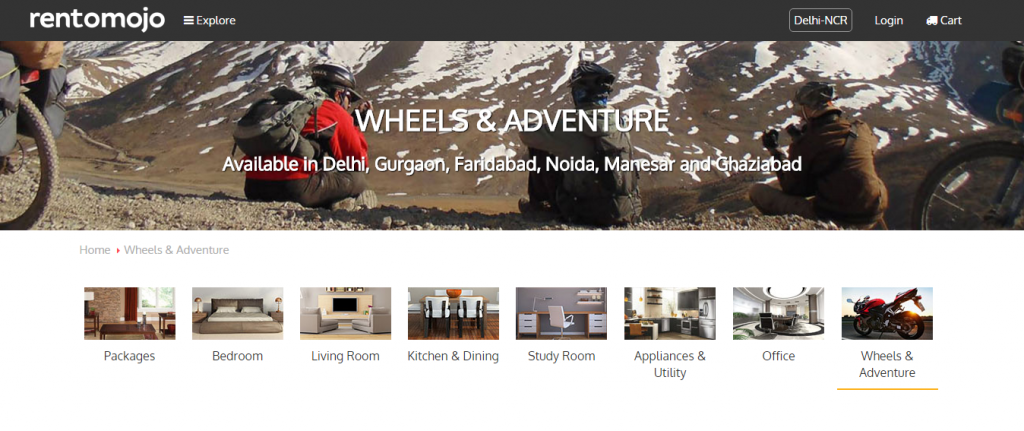 The rental costs start at INR 350 for the low end commuter motorcycles and sit in the same ballpark as others for the premium ones. There are no deposits for motorcycles.
#5- Stonehead Bikes
Stonehead Bikes has been in this space for a while now. The lineup of motorcycles includes multiple budget motorcycles and some premium cruisers. Not only do they offer motorcycles for rent but also host guided motorcycle tours across some of the most popular motorcycling routes ub North India. They also have riding gear available for rent if required by the travellers.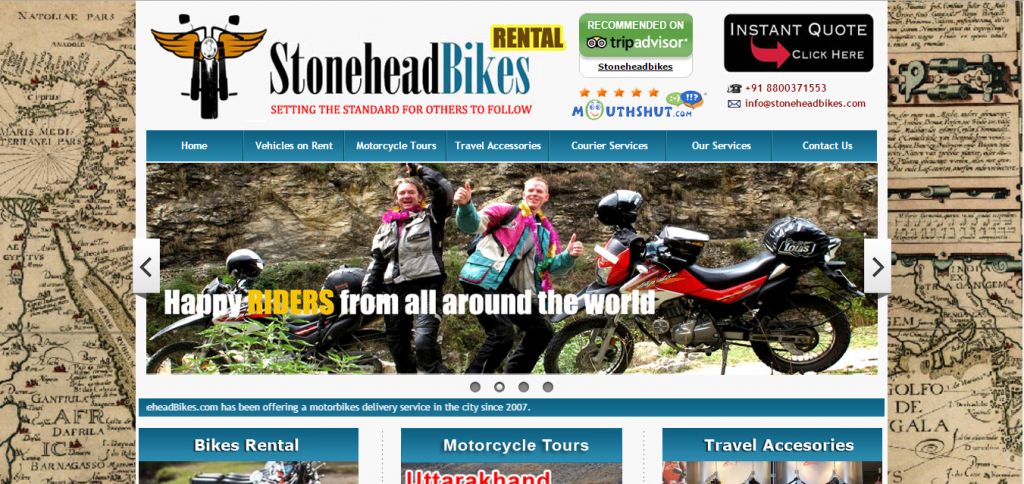 The rental costs start at INR 600 for the low end commuter friendly motorcycles and for the others they aren't really connected to the cost of motorcycle. For two motorcycles that cost the same, one has a rental cost more than twice of the other. The security deposits range between INR 10,000 to INR 60,000.
The success of car rental services like Zoomcar and Myles has clearly indicated that the Indian traveller is opening up to sharing economy. These platforms are relatively new so it is advisable to read the fine print so that you don't run into any issues. As these platforms grow and inspire confidence in people to book, we will see more travellers renting motorcycles to explore various parts of the country.