Jet Airways, the second largest airline in India, has announced the introduction of WiFi-based in-flight entertainment streaming service on the Boeing 737 Next Generation aircraft. This exclusive service will be starting from the second quarter of 2016, thereby allowing passengers to watch TV programmes and movies on their smartphones, tablets and laptops.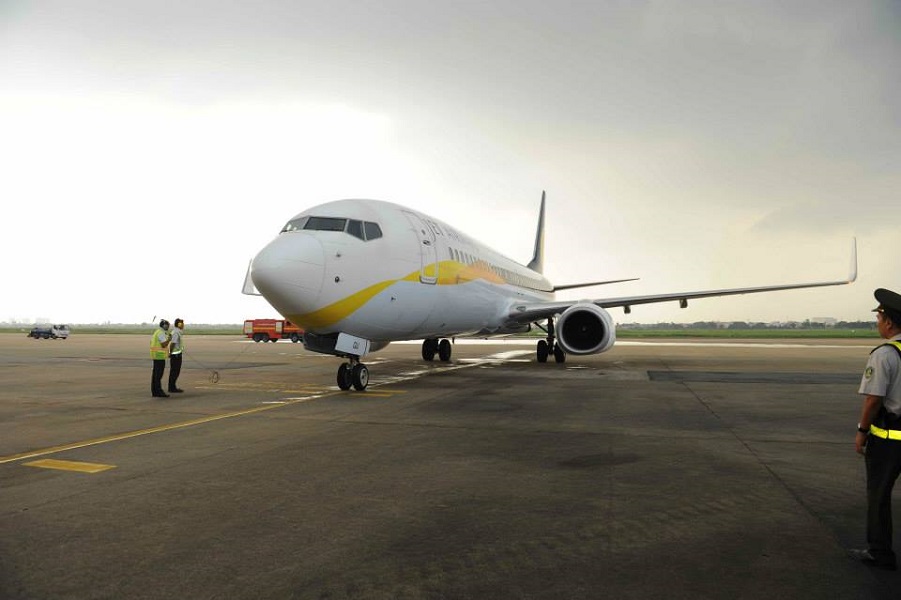 The airline has initiated this Wi-Fi service in collaboration with Global Eagle Entertainment Inc – a leading worldwide provider of in-flight entertainment, media content, technology and connectivity solutions. Consequently, Jet Airways plans to upgrade from a streaming service to a full broadband satellite connectivity which allows flyers to use the internet, check e-mails, browse through social media, send instant messages and obtain real-time travel services and destination deals when they are mid-air. These wireless services will be introduced in phases. It will enhance the travellers experience as high-quality entertainment content will be available to them.
Commenting on the development, Gaurang Shetty, Senior Vice-President – Commercial, Jet Airways, quoted:
"Jet Airways has constantly innovated to adopt new age technologies to enhance the guest experience. This best-in-class, customer-focused initiative will provide superior entertainment and communication options to guests and we are confident it will set new benchmarks by delivering high quality, global entertainment content to guests' personal devices."
Wale Adepoju, Chief Commercial Officer of GEE, said:
"GEE is honoured to expand our long-term partnership with Jet Airways, an innovative airline keenly focused on elevating the guest experience and a true leader across the exciting Asian region. By deploying GEE's AIRTIME IFE streaming solution across its growing fleet, Jet Airways can deliver a broad range of entertainment content to passenger's personal devices with an eye on full blown satellite connectivity aboard future flights."
At the global level, many commercial airlines provide Wi-Fi service to their travellers like Lufthansa Airlines, US Airways, Turkish Airlines and Singapore Airlines. The cost of using the Wi-Fi service is higher in most of them.
As Jet Airways starts rolling out the service in phases, we might see other carriers join them. This is already quite popular in Europe and international carriers in India are also offering the service.
Also Read: Jet Airways launches a new app exclusively for Apple Watch