It is being called the 'Concorde of modern commute'. When Elon Musk first conceived the idea of shooting people through tubes at a whopping speed of 700 miles per hours, the chances that we'd be around to see it happen were slim. Until now Hyperloop's leading start-up which has been renamed as Hyperloop One (formerly Hyperloop Technologies) is showing that it's not all hype.
The Los-Angeles based start-up first demonstrated its propulsion system yesterday. A day before the company had closed a phenomenal amount of $80 million as its Series B round of funding. The new investors on the bandwagon include 137 Ventures, Khosla Ventures, Fast Digital, Western Technology Investment, SNCF, the French National Rail Company, and GE Ventures.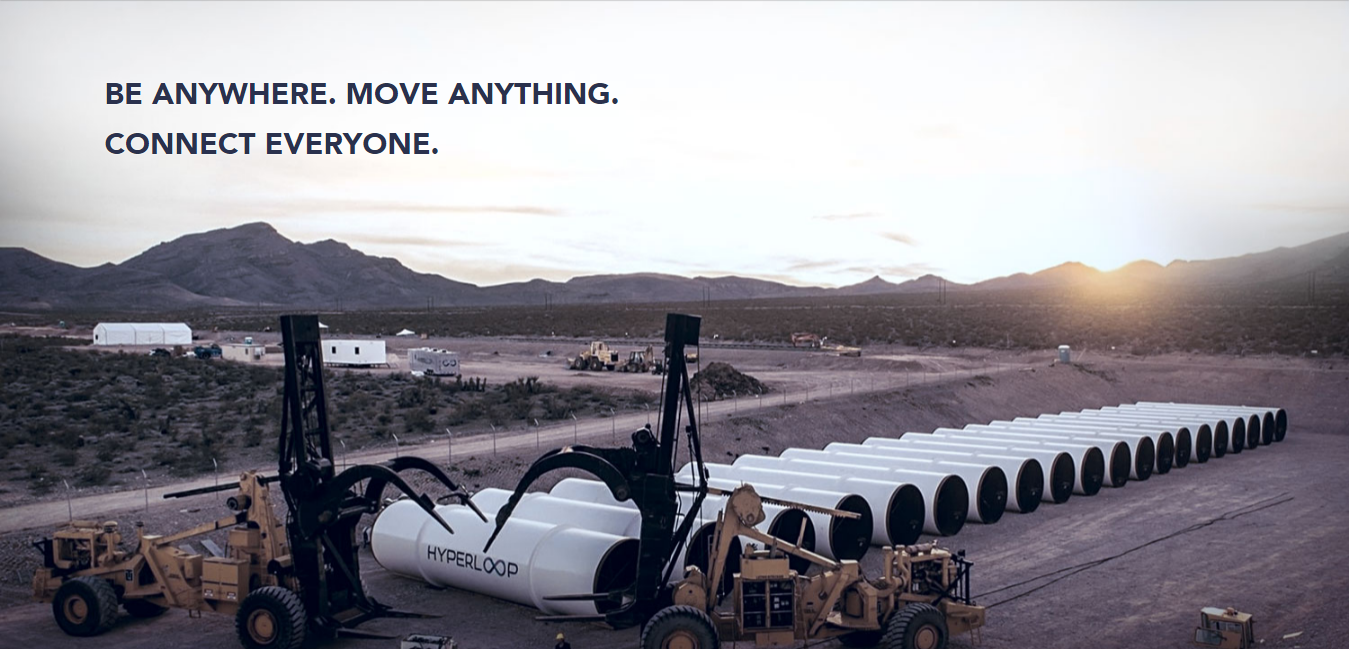 Hyperloop's CEO Robb Llyod mentioned in a blog post last December that Hyperloop would have its "kitty hawk moment" in 2016, referencing the North Carolina site of Wright Brothers' flight. This was a much clearer reference to a full scale , two-mile test, which would happen later this year. Wednesday's demonstration included a portion of the pod travelling for five seconds at over 300 mph–and crash landing into piles of sand, since the brakes haven't been built yet.
Either way, the analogy isn't a far reality, if successful. Hyperloop one's rail could revolutionise the way people commute. It is said to give a fully functional system of magnetic pods by 2020 with $20 being the cost of a 400-mile journey; San Francisco to Los Angeles.
Hyperloop is imagined to operate in a near-vacuum tube, which will drastically limit air resistance. This would eventually limit air friction enabling the pod to float above the set of powerful magnets travelling at 760 miles per hour, just below the speed of sound.
Video: CNNMoney
Hyperloop's yesterday announcements included partnering with SYSTRA, a public transportation engineering company. The two will work together to study high-speed systems in France, Russia, and the Middle East, according to a press release. It is said to start working with Nordic company FS Link to create a high-speed rail system between Sweden and Finland. At an event in Las Vegas, the company also presented a handful of other big-name engineering and transportation companies that it's partnering with, including AECOM, Amberg Group, Arup, Bjarke Ingels Group, Deutsche Bahn, and KPMG.
The $100 million in funding will help, but Musk has said the project will cost $6 billion, and some experts think the final price tag will be far more. There also will be plenty of political glitches to jump through and land to purchase en-route to completing the 400-mile track. Musk called this "the fifth mode" of transportation — after boats, trains, motor vehicles and airplanes.  The Kitty Hawk moment might not be here yet, but it's coming.
Source: Inc