It's interesting how social media has transformed the art of story-telling. It's no more mundane and repetitive. There have been instances where DMOs have leveraged the reach of social media to create fascination amongst travellers. Kerala Tourism has been an active Destination Marketer for as long as we can track down. They have had interesting concepts that bring out the true essence of being in Kerala and belonging to Kerala. In bringing out more travel engagement, Kerala Tourism had commenced an Instagram campaign three weeks back.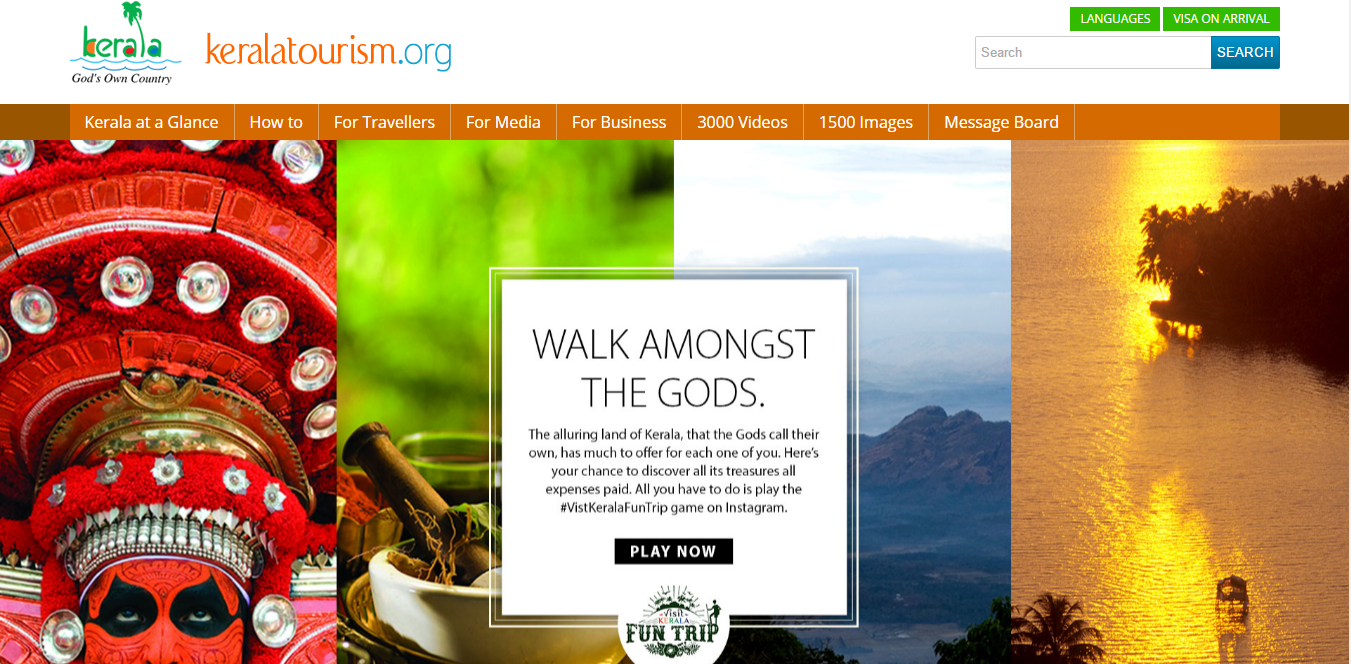 The story included various Instagram accounts participating in creating a game. With a very primitive and basic start out, the story builds upon the life of a corporate professional. It depicts that de-stressing is the bottom line at any vacation.The VisitKeralaFunTrip game aims at finding the "Mirror of God" as an objective which is accomplished by creating overlapping accounts. Permutations and combinations of various Instagram accounts are what propels it to life.
The whole story encompasses a plethora of activities that the main character embarks upon. From learning Kalari to laying on the black backwaters, from hopping on a jungle safari to spotting a snake boat in waters, the game proceeds with levels where there are always two outcomes to a situation with one leading towards the Mirror of God. The Mirror of God end account takes the traveller to the official website of Kerala Tourism in a hope to find solace when one plans Kerala.
This kind of endeavour in marketing a destination has started to see new horizons on social media. It has started to pick up quite well with the travellers and people have started finding a new angle to look at a destination.
Here's how the Kerala Tourism is telling stories.