After two years of successful travel campaign, Kerala Tourism brings the third edition of 'Kerala Blog Express' for avid travellers from around the globe for a two-week road trip in God's Own Country. Through this campaign, this state tourism board is giving a chance to the travellers to cherish the native traditions, scenic backwaters and meet the friendly people of this Indian destination who have played hosts to many visitors for years.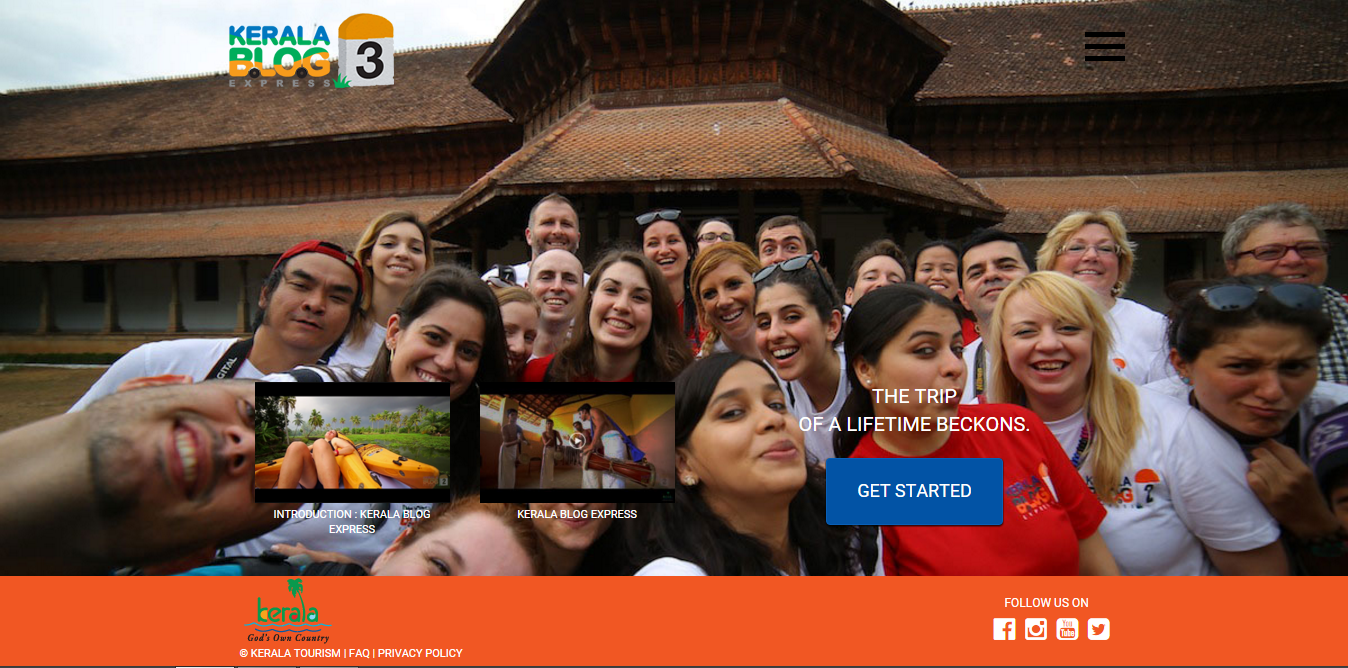 Participation Process:
Kerala Blog Express 3 is a unique platform for travellers who wish to explore the unseen beauty of the destination. To be a part of the trip, the interested travellers will have to sign up here. If the submission form is approved by the panel of judges, the profiles will be put online for voting. To increase the chance of being on the adventure trip, the contestants should share their profiles on different social platforms and attempt to obtain maximum votes. The panel of judges will then make the final call for selecting eligible contestants for Kerala Blog Express 3. You can already find some approved profiles up on their website.
The trip:
Kerala Blog Express 3 will take place in the month of March next year. The selected travellers will get the opportunity to explore the region in a luxury coach. The expenses will be taken care of by the hosts. This two week long trip will cover Kerala from South to North. The travellers will have to share their experiences through social media channels as they go and spread the word about it.
Flagged by the Health Minister VS Sivakumar, Kerala Blog Express 2 witnessed 30 travellers including travel bloggers, photographers and writers. The campaign was a huge success and received a positive response from all the participants.
Here is a video from the Blog Express 2 which gives an idea of what it is about:
Kerala – as a destination – has never disappointed its tourists and Kerala Blog Express will be a trip of the lifetime for both international and Indian travellers. Such initiatives help destination brands multiply their reach and generate more inspirational content around the destination. Not only that but they also help highlight the local businesses and associated brands through different channels. If you are interested in registering for Kerala Blog Express, you can sign up here.
(Also read: 15 Facebook Photos by Kerala Tourism that will give you a glimpse of The Heaven on Earth)