Earlier we reported that Goibibo COO and Co-founder, Deepak Tuli parted ways with the brand. According to the latest updates, he has joined the team of MakeMyTrip as Senior Vice-President-Growth Business. Here he will be developing new strategies to grow business in accommodation segment.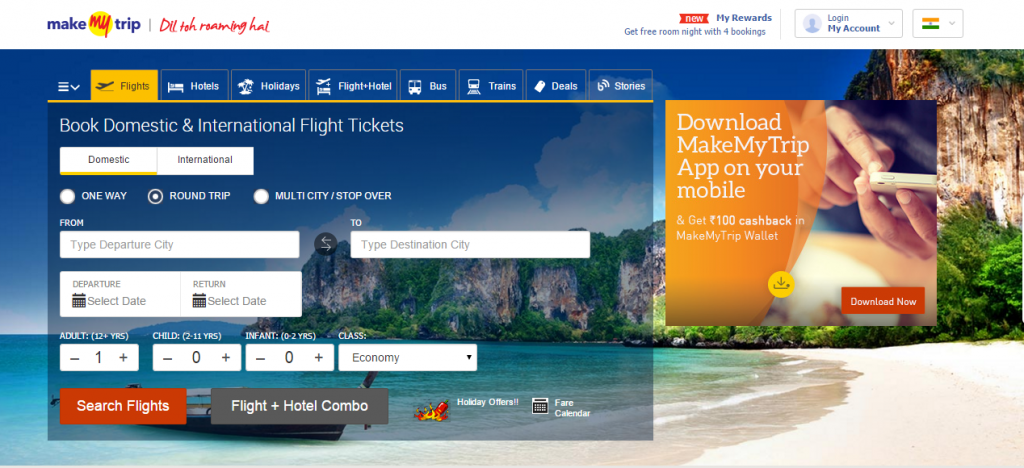 "We are excited to have Tuli join our leadership team. His rich experience, deep understanding and knowledge of the diverse aspects of the travel e-commerce ecosystem will be a valuable asset as we ready ourselves for the next phase of growth," MakeMyTrip co-founder and CEO India Rajesh Magow said. "Accommodations space in the country is growing at a fast pace and is a key focus area at MakeMyTrip. We are confident that under Deepak's leadership, we will further strengthen our presence in this space," he added.
Deepak has got years of experience in the travel and e-commerce industry. He was a part of the Yatra.com launch team handling hotel business, media planning and promotions. At Goibibo, he was among the people who started Goibibo as we know it today.
"The e-commerce industry is growing rapidly in the country and accommodations segment has emerged as a new area within the travel e-commerce ecosystem. My role at MakeMyTrip is exciting and challenging at the same time," Tuli said.
MakeMyTrip is planning to aggressive expand the customer base over the next two years and expand its customer base. With Deepak Tuli joining their team, we will see them adopt new strategies to accelerate the process. We wish him luck for his stint at MakeMyTrip.