It seems that the dust just won't settle in the budget hotel space. Every now and then we see a new budget hotel aggregator brand come up and fight against the other players in this space. Sure the market is big and there is opportunity for multiple players but with so many big brands joining in, it's only the small startups who will face the crosswinds.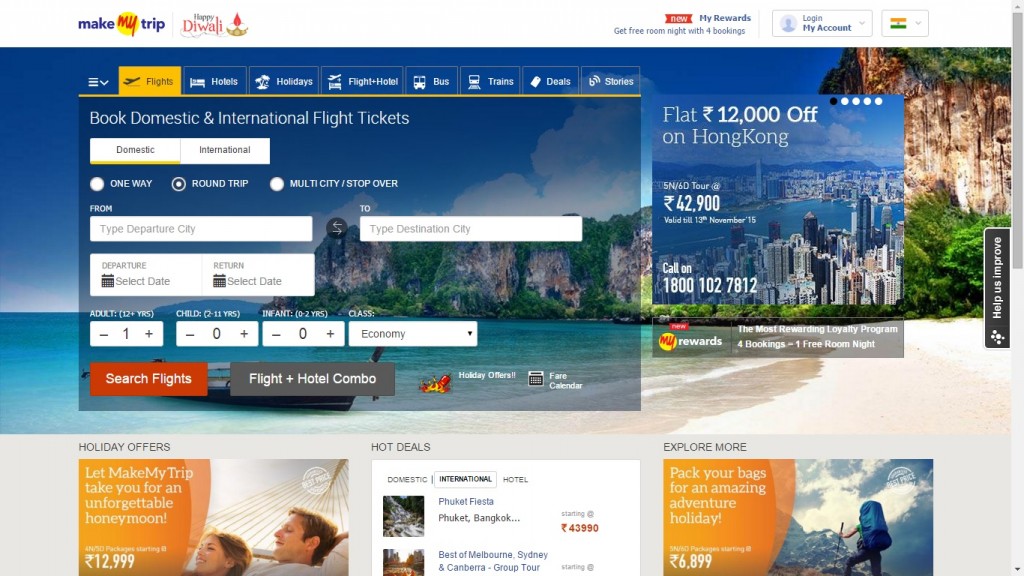 Soon after blocking budget hotel aggregators OYO Rooms and ZO Rooms from listing on its platform, MakeMyTrip has launched its own brand of budget rooms called Value+. Similar to the budget hotel aggregators they recently delisted, the rooms start at INR 999 per room night including basic amenities like Wi-Fi, air-con, TV and breakfast.
It has been clear from the beginning that brands like OYO Rooms and ZO Rooms will become threat to OTAs eventually so it didn't make sense for them to let the other brands grow using their platform. While the hotel startups suggest that the OTAs have been accounting for just 10-15 % bookings, sources suggest a bigger number. At this point, bringing in their own hotel chains can benefit the threatened OTA business.
According to a report by Economic Times, Under Value+, MakeMyTrip has got 1,000 properties and they plan to add another 1,000 in the next 30 days. While they are offering similar facilities to the customers, they are retaining the name of individual hotel properties. According to Deep Kalra, founder & Group CEO, under Value+, not only will they retain the original brand name of the hotel property but will also actively promote it.
It is worth mentioning that other OTAs are also in this space. Goibibo introduced GoStays brand of budget hotels while Yatra.com came up with TG Rooms earlier. MakeMyTrip's approach of retaining the hotel name might get better hotel partners to sign up as some of them have been reluctant to partner with a chain because of their own brand name. With entry of another player, the space is going to get more competitive and brand more aggressive.