Self-drive car rental company Voler announced its foray into south with launch in Bengaluru. The car rental startup also plans to launch in other cities like Hyderabad and Chennai by the end of the year. According to the company, this expansion plan follows the company's success in Delhi where its user base has jumped north of 15,000. They claim that almost half of the traffic is coming from their mobile apps.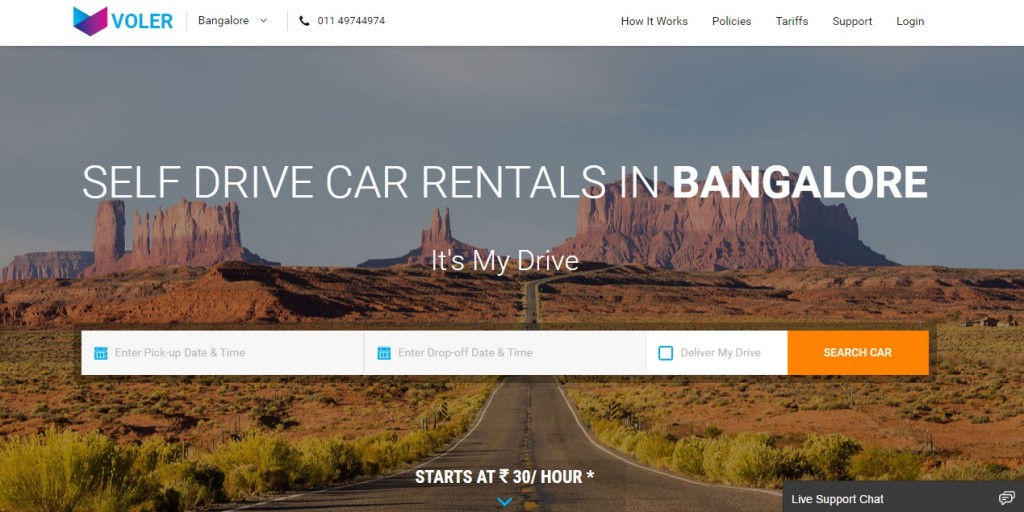 The Kolkata based company plans to offer its service throughout Bengaluru along with the doorstep delivery it offers in Delhi. Voler, unlike other self-drive car rental companies offers cars without fuel included in the price. This allows for them to offer single flat pricing for the rental of cars instead of multiple options offered by others depending on the distance covered. The line-up includes cars from Tata Nano to Mercedes GLA and vehicles from all the categories in between.
"We are excited to flag off our operations in Bengaluru market, as we have witnessed a growing inclination towards car sharing and self-drive. More and more Bengaluru consumers are finding renting a car more economical than taking their own cars for travelling," CEO and Founder Vikas Parasrampuria said.
Zoomcar, which is one of the bigger players in this segment, already operates in Bengaluru and has strong user base in the region. Other players in this segment are also operational in the city and Voler will have to go against them. Zoomcar is also looking to move to smaller cities in near future and with the pivot towards a marketplace model, the pace could be much higher than what we have seen previously. As these rental service continue to gain traction and expand their foot print, expect more users to give up car ownership in future.